Ryan and Kim's wedding in Toronto, Ontario
Open air Autumn White 5 wedding vendors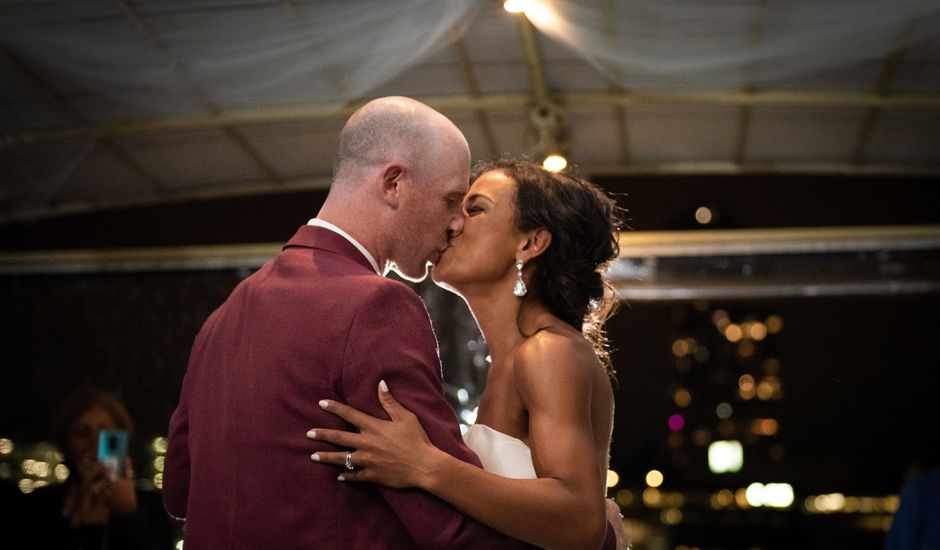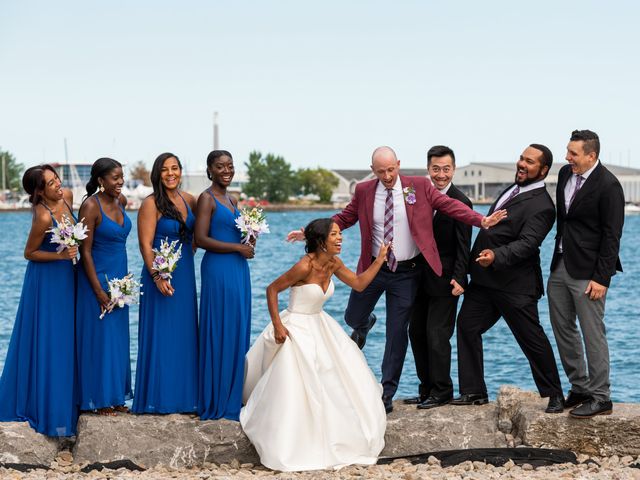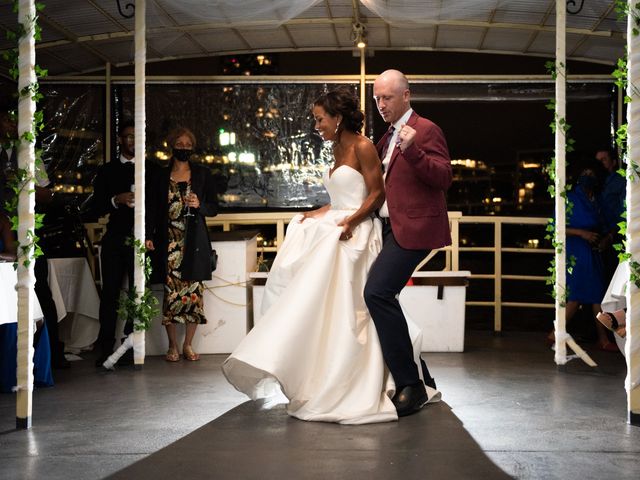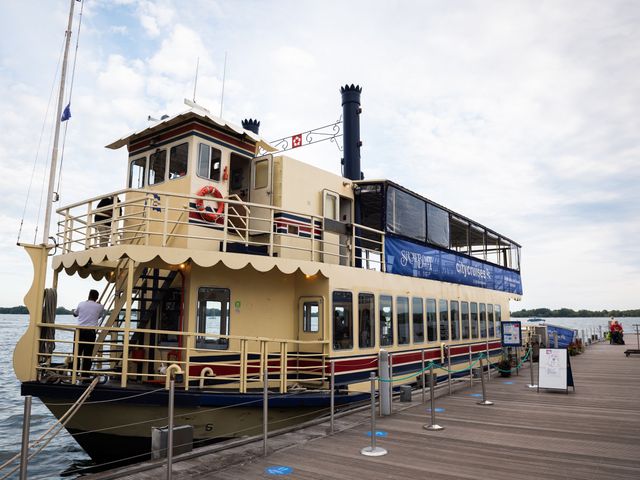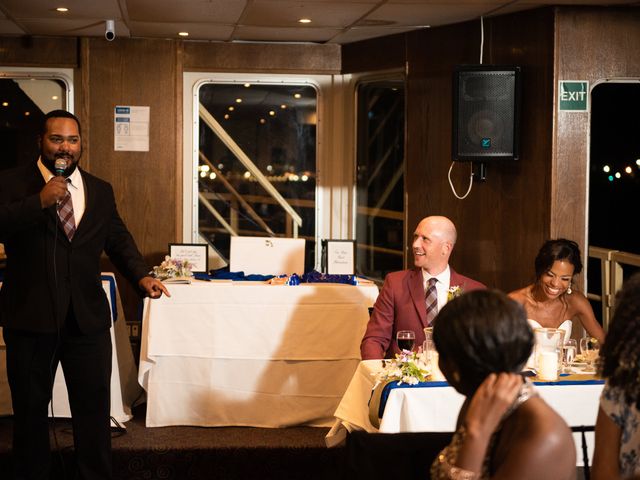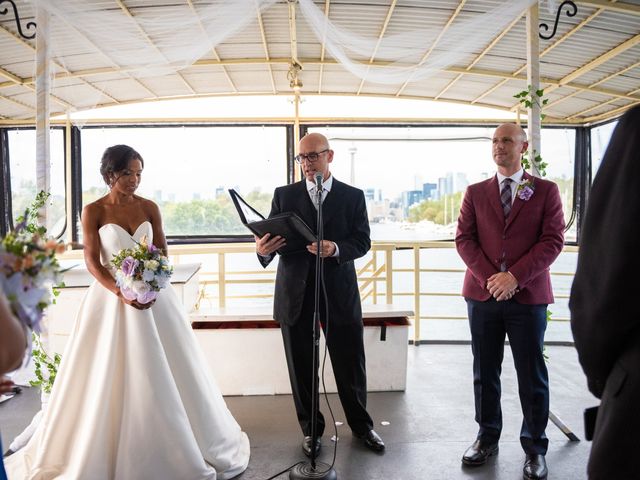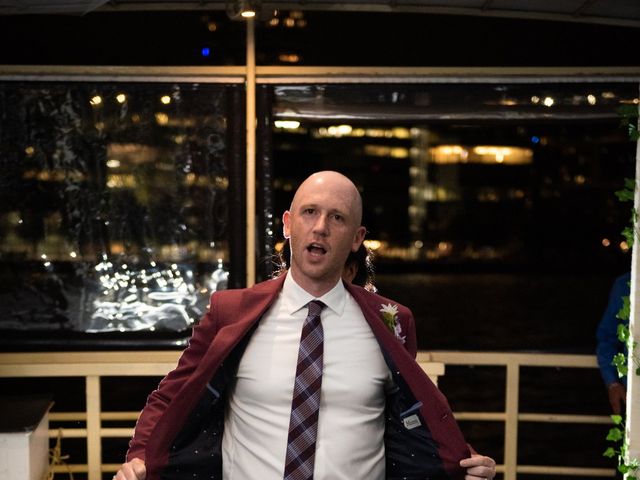 The story of our wedding
Ryan and I met running. We are both avid long-distance runners, and we joined the same run group, BlackToe Running, in west Toronto.
We didn't know each other, but one Friday night we agreed to do a fast workout together. We became acquaintances, but that changed in March of 2017 when we started doing runs outside of BlackToe. We dated, moved in together in 2019, and Ryan proposed on a running trip (we were headed to Quebec but stopped in Ottawa for a night. He proposed very shortly after we arrived in Ottawa) in the fall of that year.
Ryan is originally from Minnesota. I am from London, ON. When we were trying to decide on a wedding date, we wanted to make sure we gave his family enough time to plan for a trip to Canada. We thought the Labour Day weekend of 2021 would be appropriate, and booked our venue in January of 2020. Fortunately, we did not have to rebook our date due to Covid.
Our wedding took place on a boat. It was small and yet, more fun than I could have imaged. Due to Covid restrictions, some of our guests has to make really difficult journeys to get to Toronto, and we felt even luckier to have them as our friends and family.
Continue reading »
We took photos at Trillium Park before the boat ceremony and reception. We had our friend and BlackToe co-founder officiate the wedding since we probably wouldn't have found each other if it weren't for him and his store.
My bother gave a short toast/roast. Ryan and I danced to Shape of You by Ed Sheeran. He jokes that we kind of looked like the people in the music video, and the song came out the first summer we were dating. Everyone else then danced for about two hours and this was an absolute treat since it has been so long since most of us had done anything close to partying. We docked at about 11pm, and though it was a short celebration, we cherished every moment.
Ryan and Kim's vendor team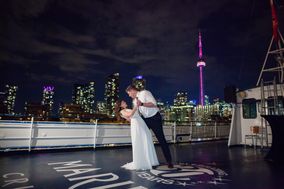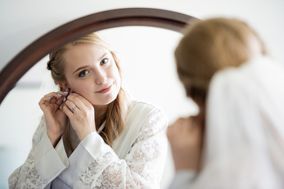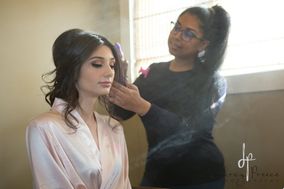 Other City Cruises Toronto weddings
View all
Other Ontario weddings
View all
Get inspired with Real Weddings
Other white weddings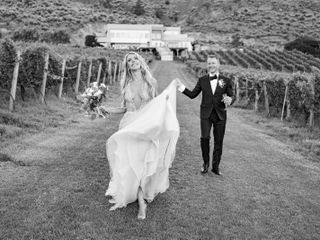 Show all
Other Autumn weddings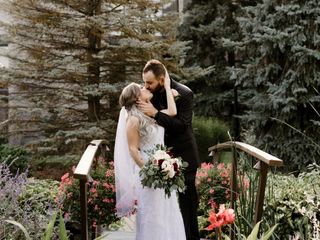 Show all
Other open air weddings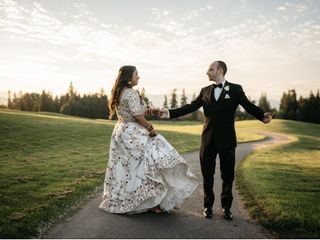 Show all