McKenzie and Kristina 's wedding in Toronto, Ontario
Elegant Autumn Gold 9 wedding vendors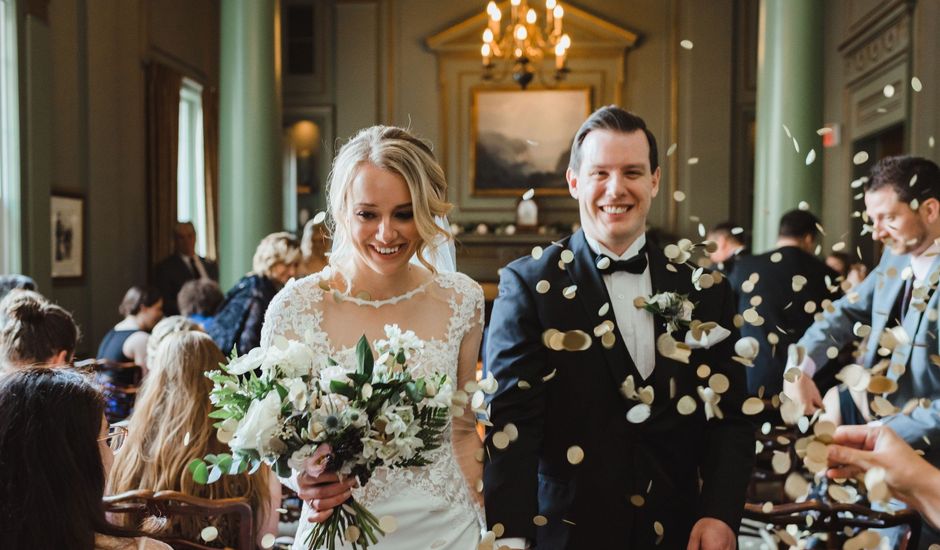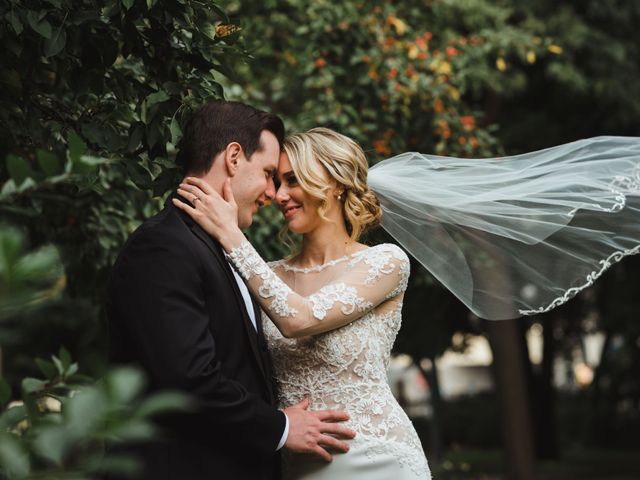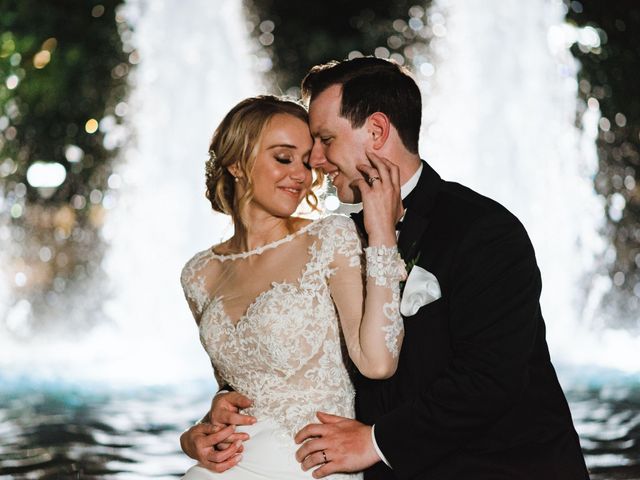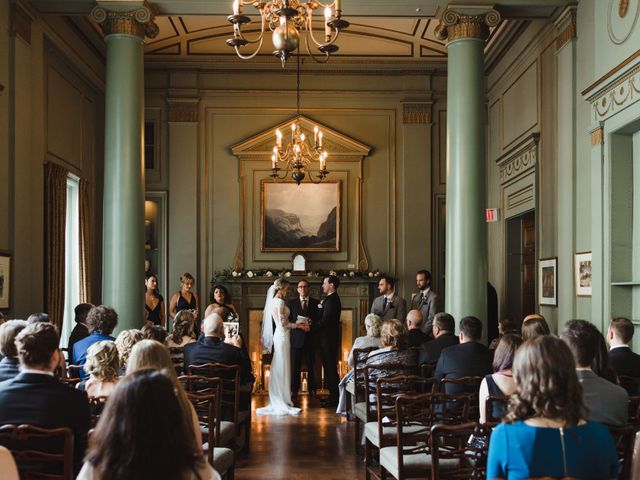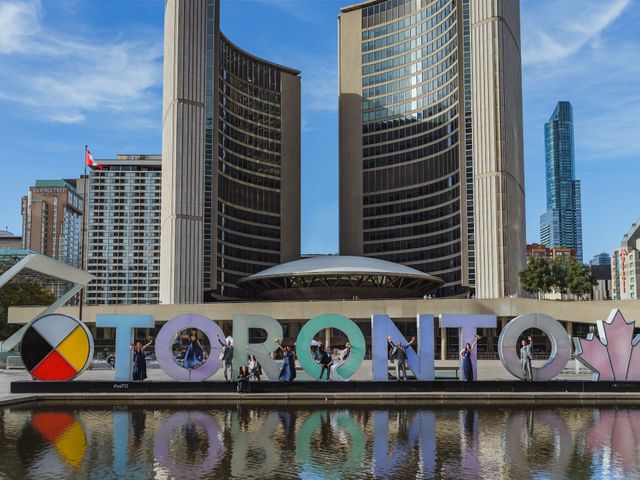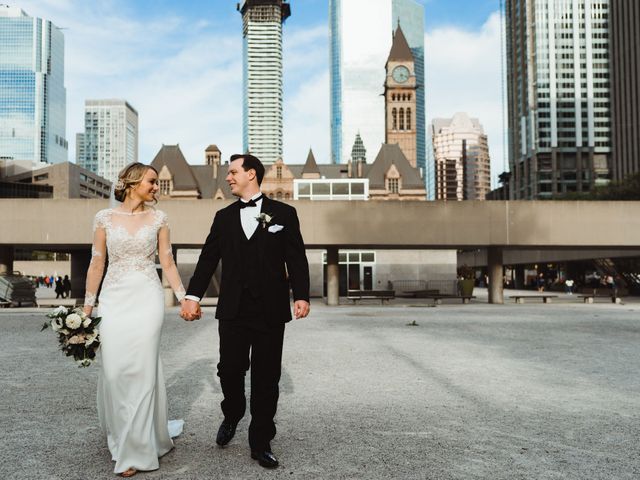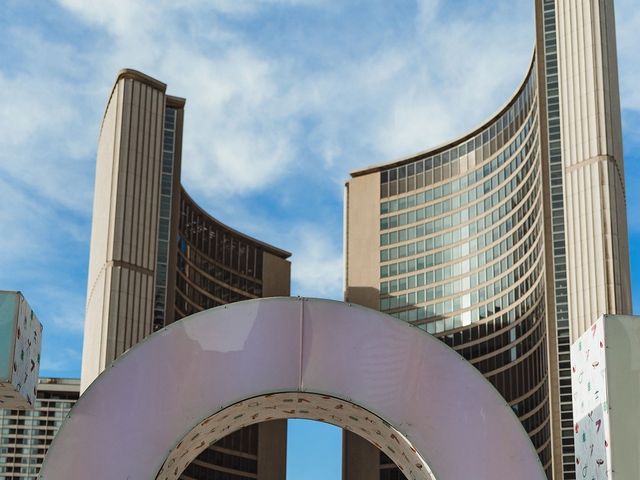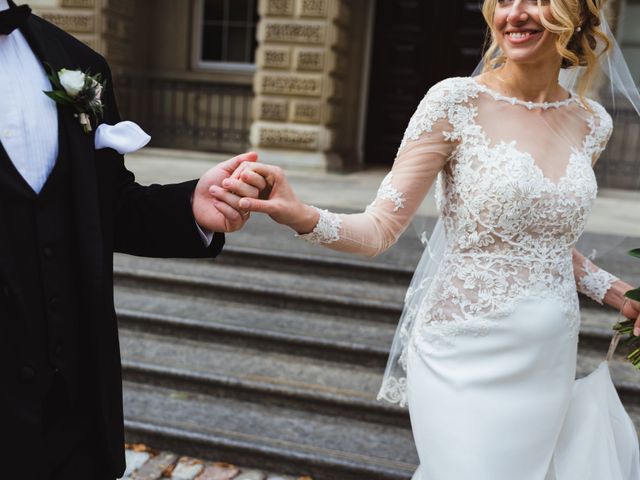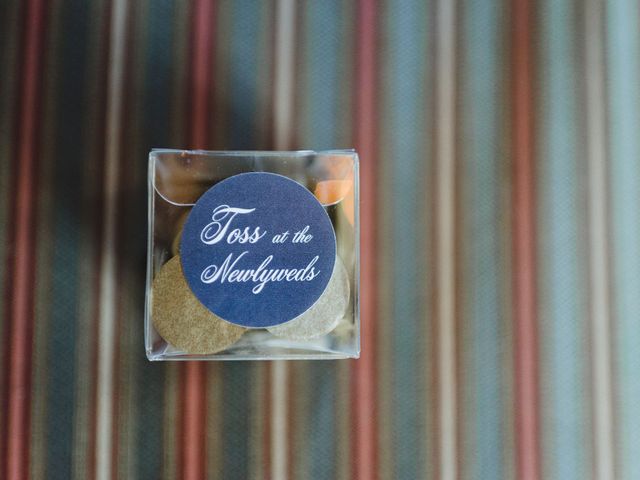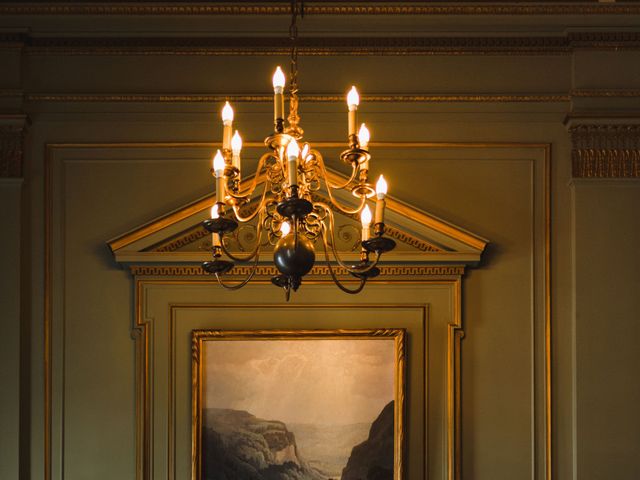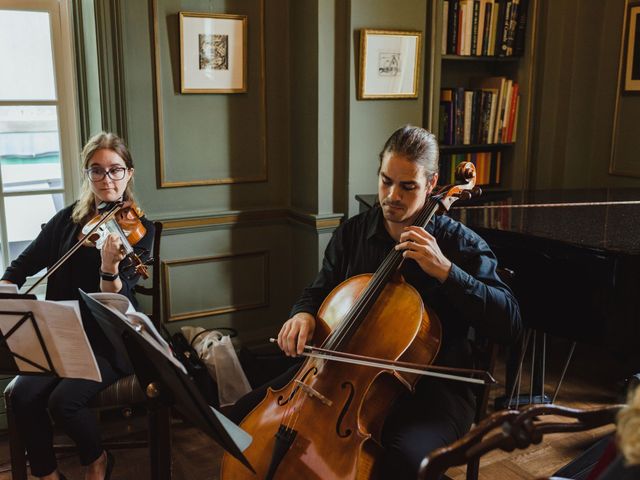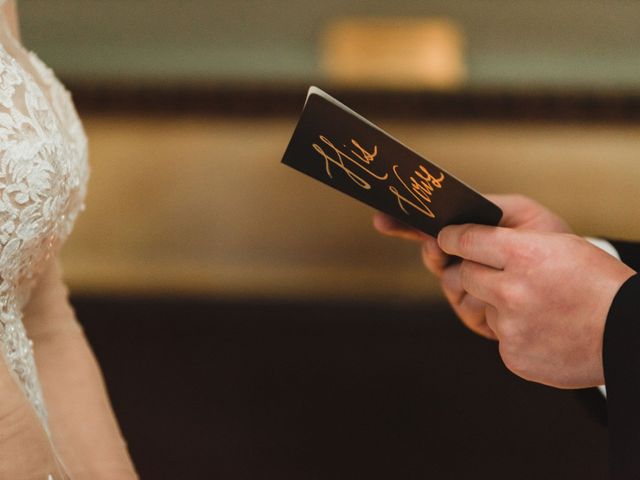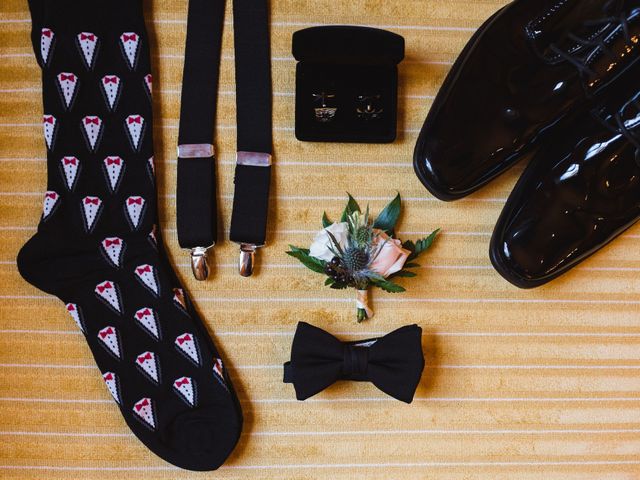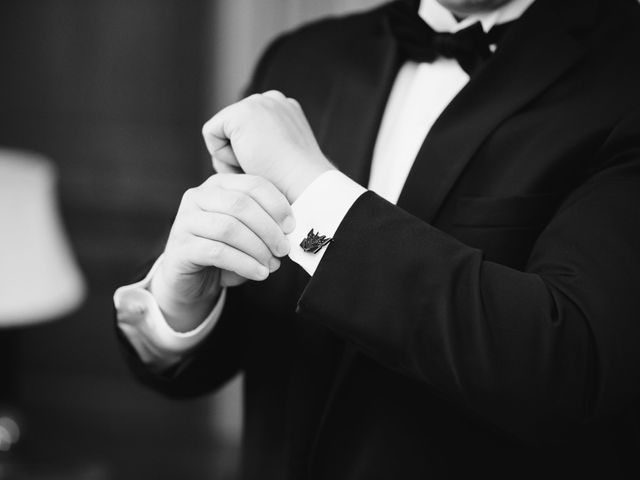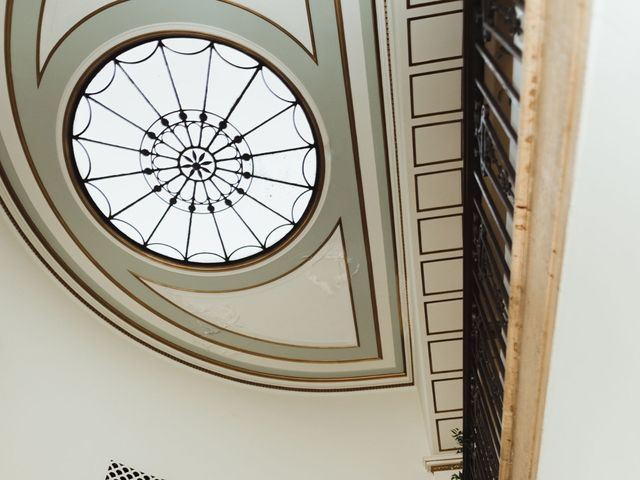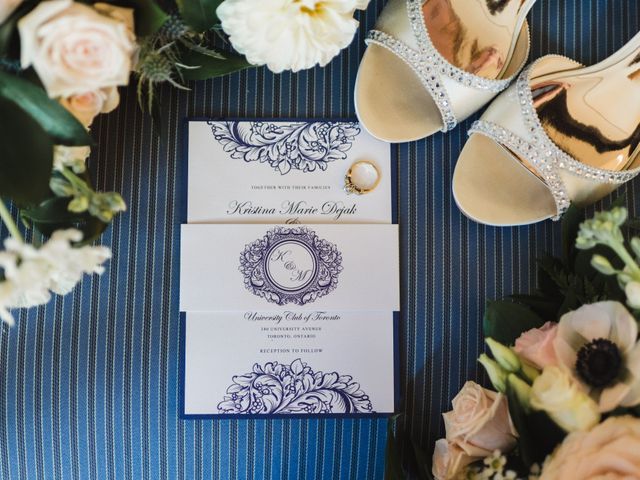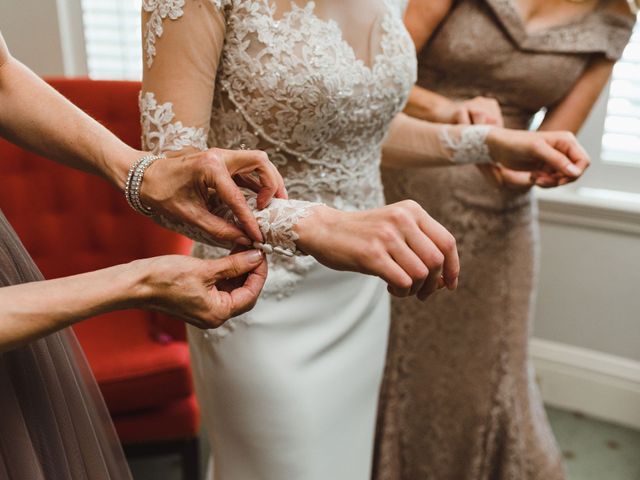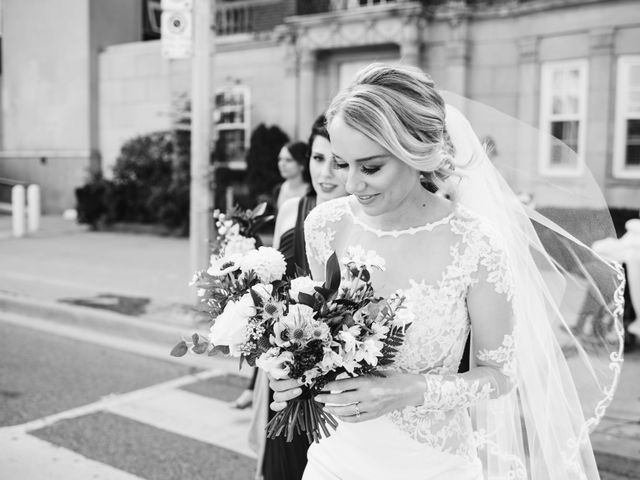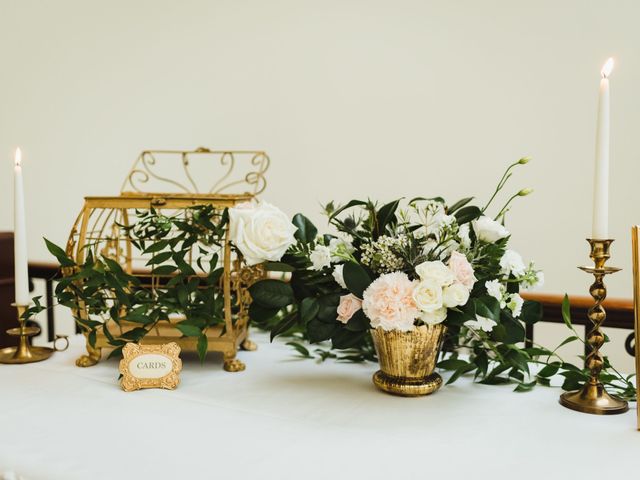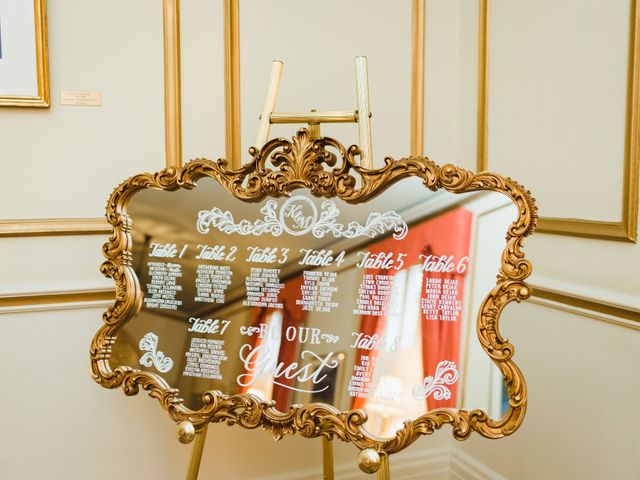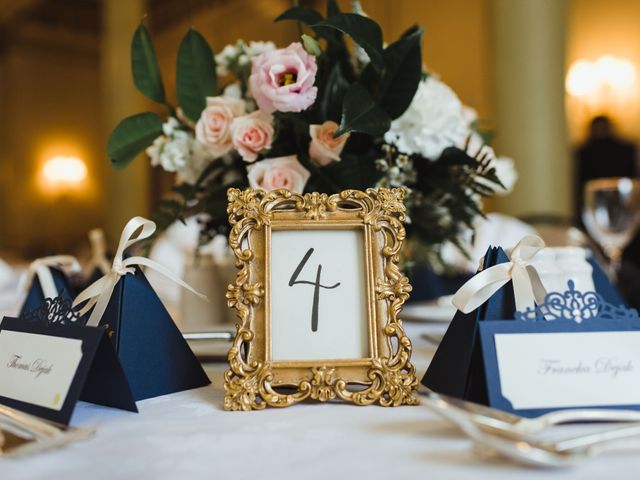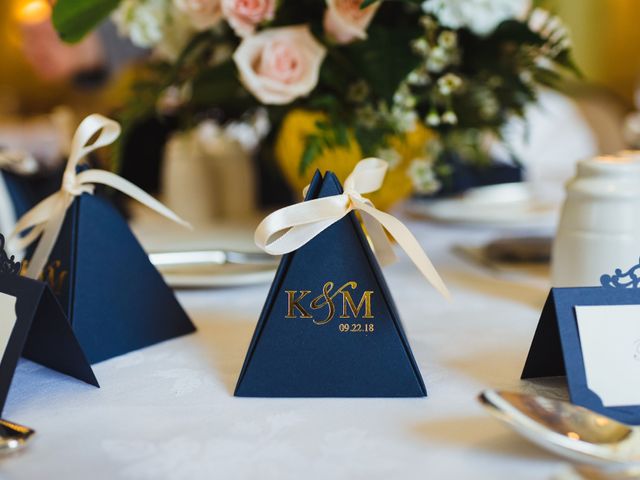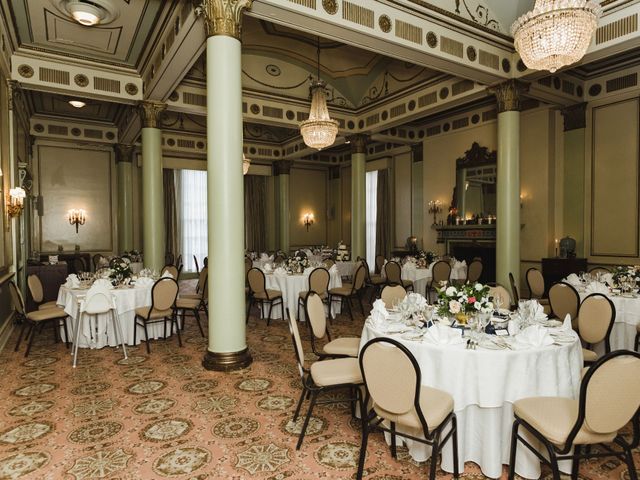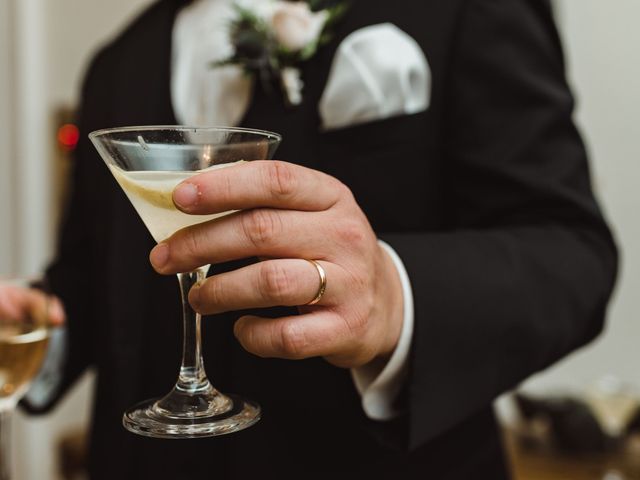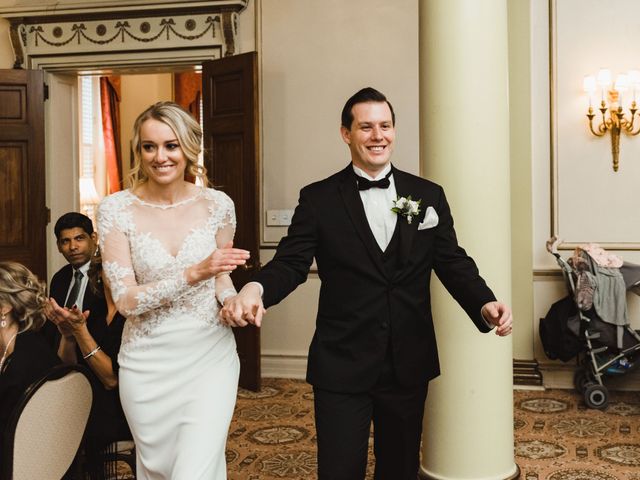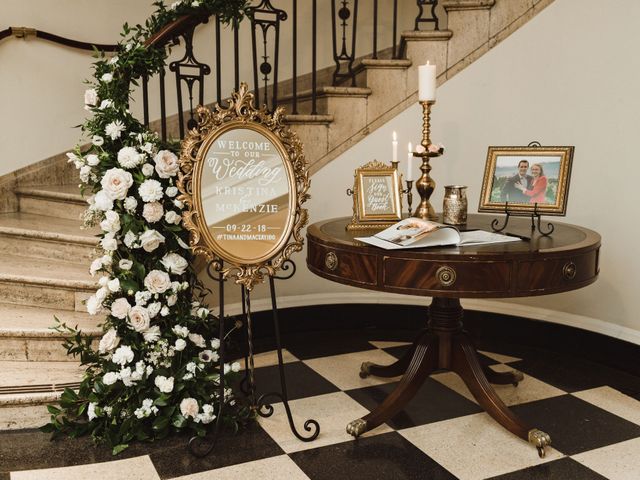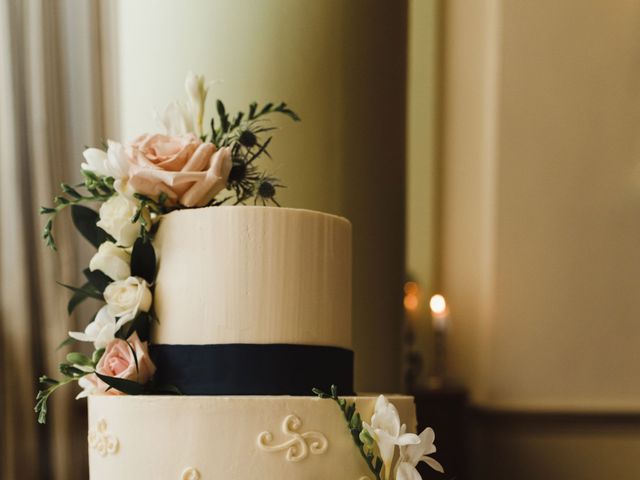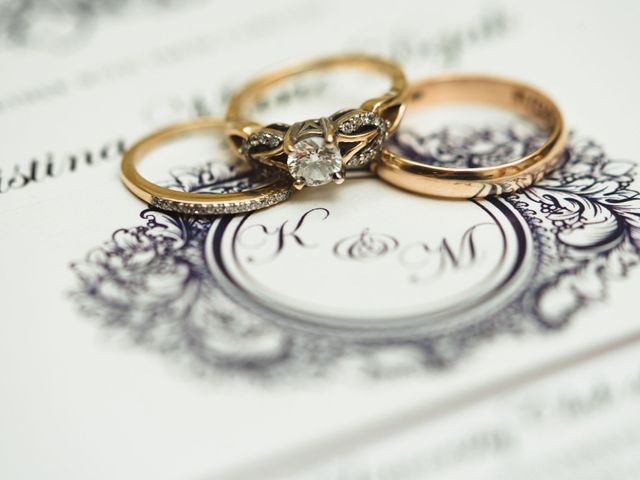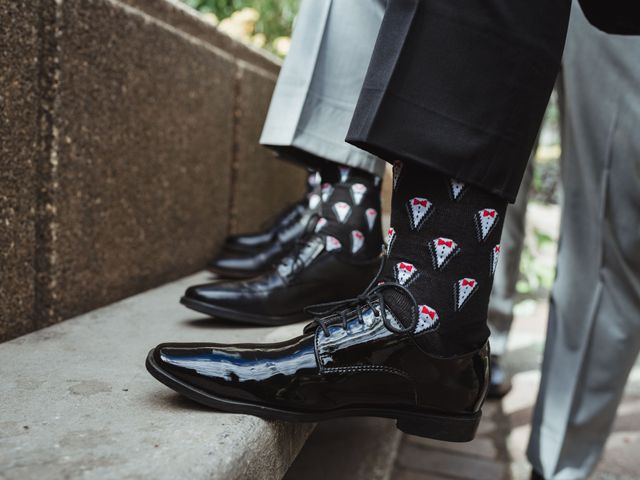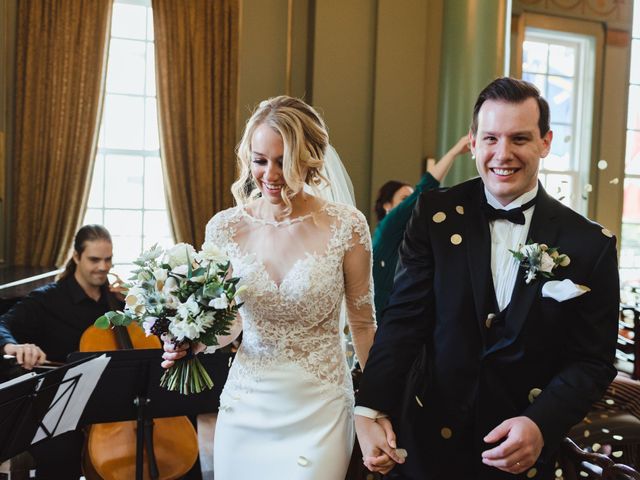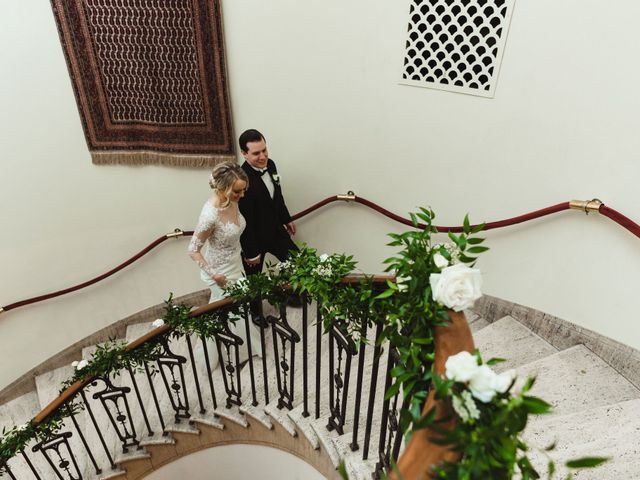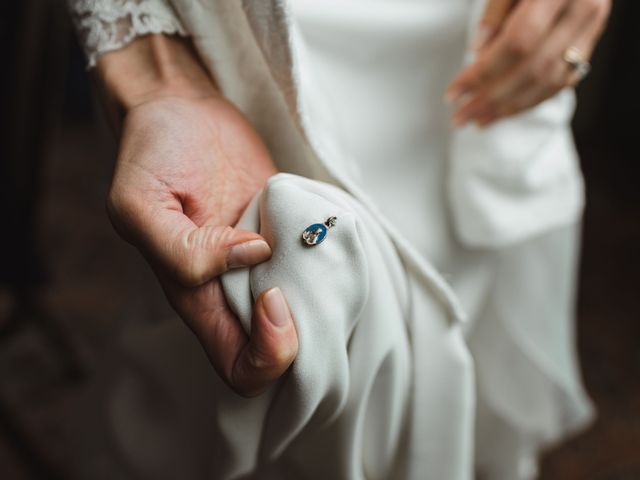 The story of our wedding
When we first saw the University Club of Toronto, we fell in love with the colours, décor, elegance and history of the Club, including the Group of Seven paintings that hang the walls. McKenzie has a history degree and I have a political science degree, so we always knew that we wanted a venue that captured a bit of the history of Toronto.
McKenzie is originally from Delta, British Columbia and it was where we got engaged, so there were subtle touches to the west coast and to his Scottish heritage. Both McKenzie and I are big tea drinkers, so the wedding favours included our favourite blend from a local BC tea shop, Murchie's. There were also touches to both of our families. The flowers included thistles to represent his Scottish heritage, while also including carnations to represent my family's heritage (Slovenian). McKenzie's ring is his grandparents, and we had their wedding date as well as ours engraved on the inside.
The venue was so beautiful that we didn't need much in the way of décor, but we wanted everything that we chose to complement the space. Our colours were navy, gold and blush pink to tie in with the colours of the Club which were creams, greens, browns and golds. We found this beautiful décor rental shop in Whitby, Southern Charm Vintage Rentals, that had pieces that blended so well with our venue that it was if they were meant to be there. Gold candlesticks, frames and flowers were most of what took up the space.
Continue reading »
The piece de resistance as we called it was the big spiral staircase in the venue. We worked closely with our florist to add flowers to the stairs and other areas without breaking the bank.
I tired to do DIY projects as much as possible without going too overboard. The confetti boxes were the biggest pain. I initially tried to make my own confetti but ended up buying it through a vendor, as well as the boxes and stickers and putting it together myself. It was alot of work but it paid off in the end for the beautiful photos that we got.
I also wanted to get our guests feeling involved in our next steps as husband and wife, so we put together a short little questionnaire and had them printed. They were placed on all of the tables at the reception. Questions included how many kids we should have, what to name them, and where to go on our 25th anniversary. It really made for some fun reads after the wedding.
McKenzie was adamant to see me for the first time as I walked up the aisle, so we did not do a first look prior to the ceremony. It made it so special for both of us for him to see me at the same time as everyone else. I will always remember his reaction and emotions. Our officiant, Jeremy Citron was fantastic and he added so many subtle touches into the ceremony. It was exactly what we wanted.
Toronto has special meaning to both of us, McKenzie having moved to the city before we met and now calling it home. So we knew we wanted our wedding photos to represent some of our favourite places in the city. Our photographer Gillian was so fantastic in capturing all of these moments and places. I can't thank her enough for all of the photos that will last us forever.
The dress will always be special for me. Some of McKenzie's family was in town from British Columbia, so I decided to prepare a wedding gown shopping day. I booked appointments at three shops including Kleinfeld (it was also the last shop of the day). I wasn't expecting to find a dress that day, it was meant to be just a fun, pampering experience. When we got to Kleinfeld, they had amazing dresses but the price tags seemed steep. But the staff at Kleinfeld worked with me to find the perfect gown with exactly the price I wanted. When I walked out in the dress everyone knew that it was the one. It made my decision pretty easy and the consultant worked with me to find the perfect veil as well. My grandmother also had a blue medallion from my late grandfather (which was to be my something blue), and they were so helpful in stitching it under the dress.
Wedding Wire was so helpful to search for vendors that were exactly what we wanted. The process was easy to book appointments and we had lots of options in our price range to choose from. And loved the budgeting tool for all our expenses. Super easy and made our experience smooth.
McKenzie and Kristina 's vendor team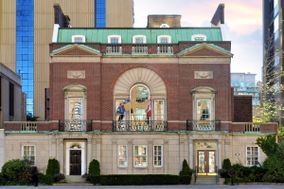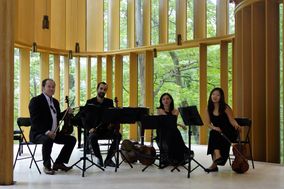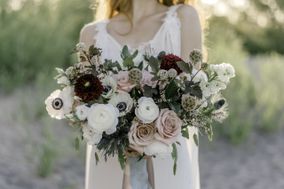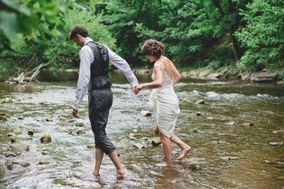 Makeup - Mobile Makeovers; Hair - Puzzle Creations
Bridal beauty
Dessert Lady
Wedding cake
Kleinfeld Canada
Wedding dress
Other University Club of Toronto weddings
View all
Other Ontario weddings
View all
Get inspired with Real Weddings
Other gold weddings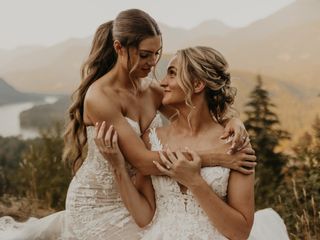 Show all
Other Autumn weddings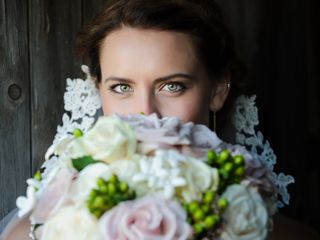 Show all
Other elegant weddings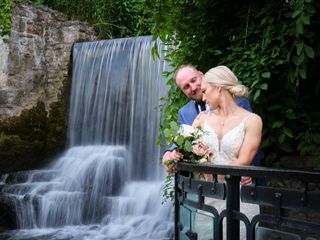 Show all