Matt and Jules's wedding in Collingwood, Ontario
Night Summer Blue 6 wedding vendors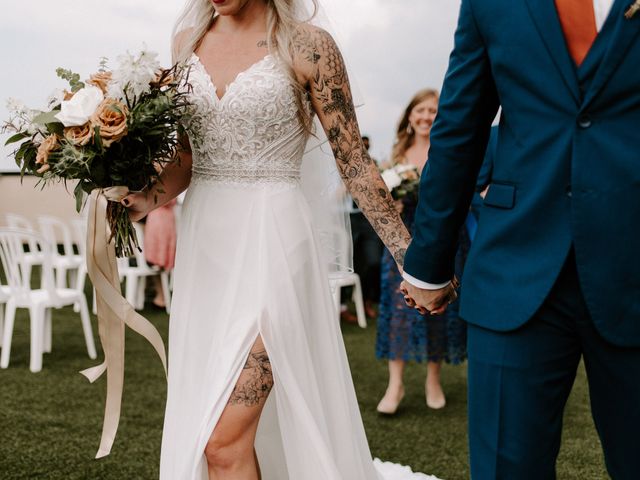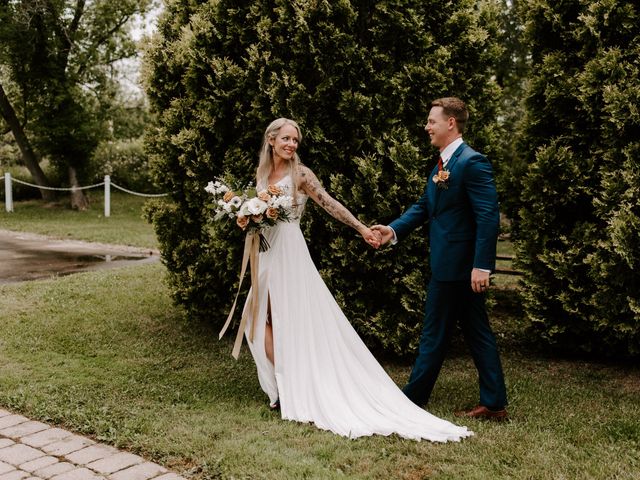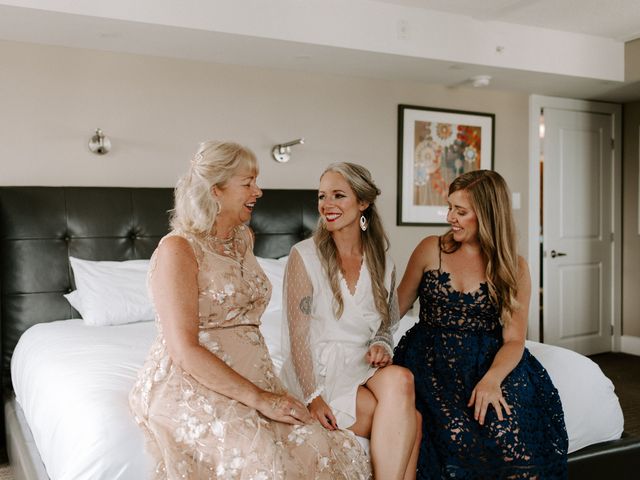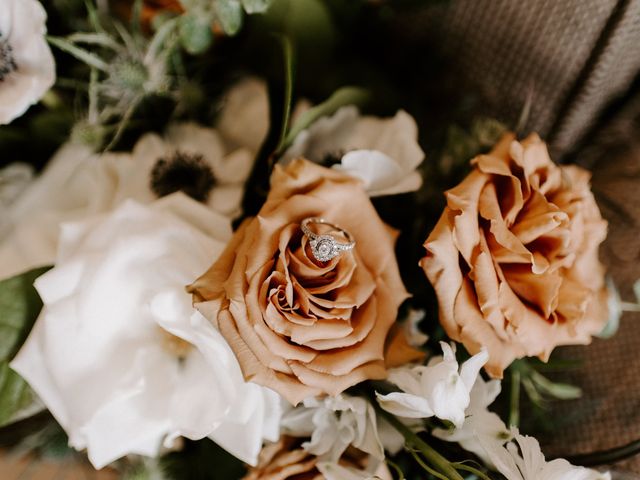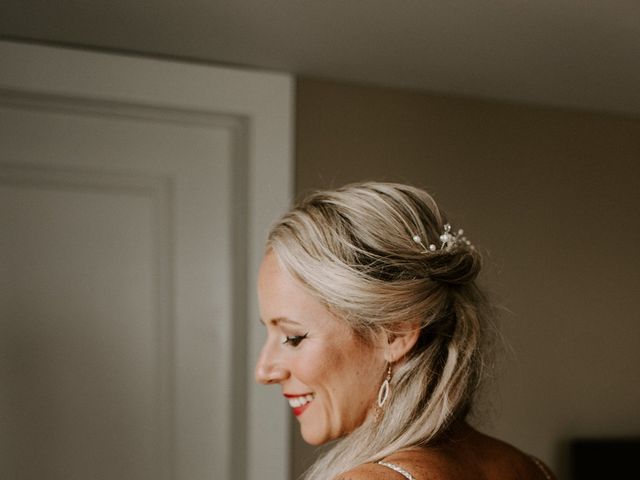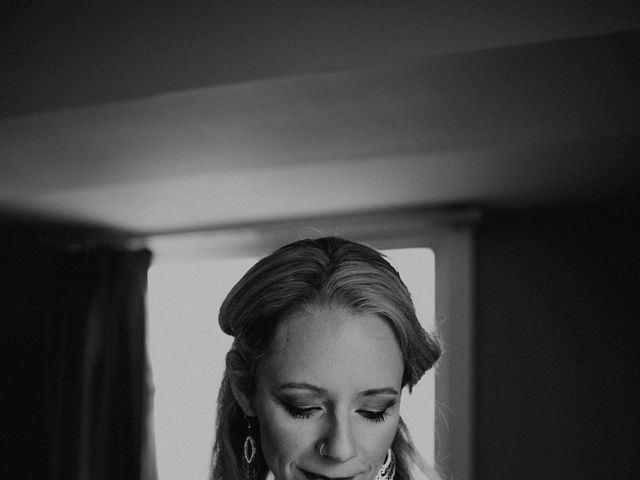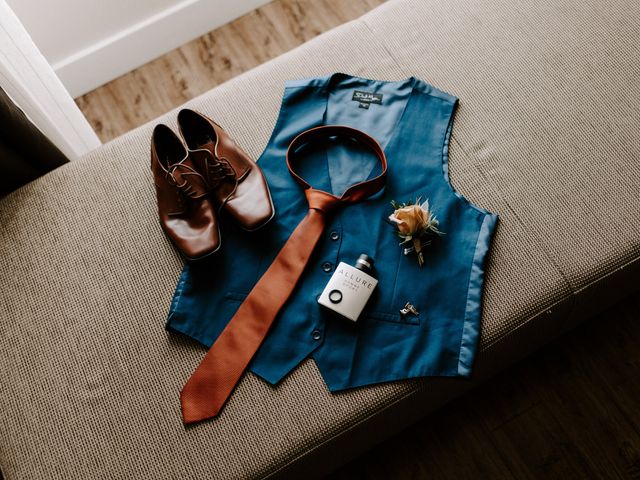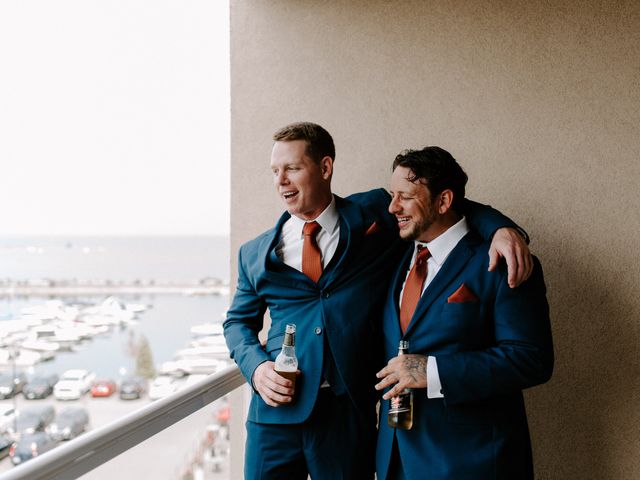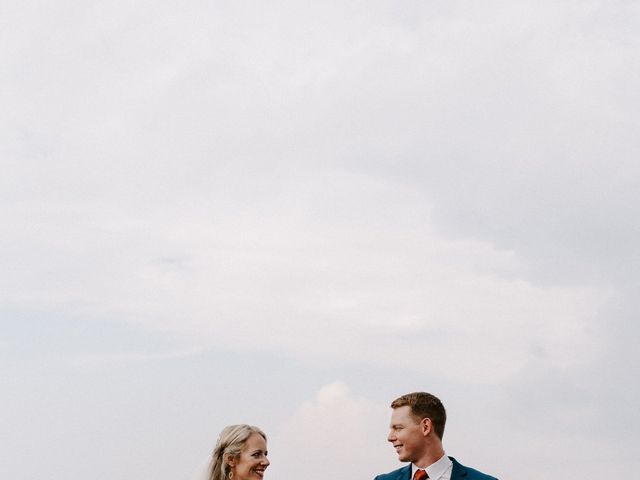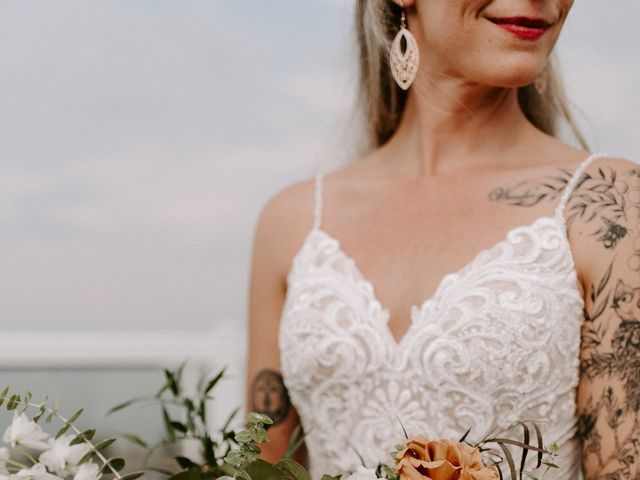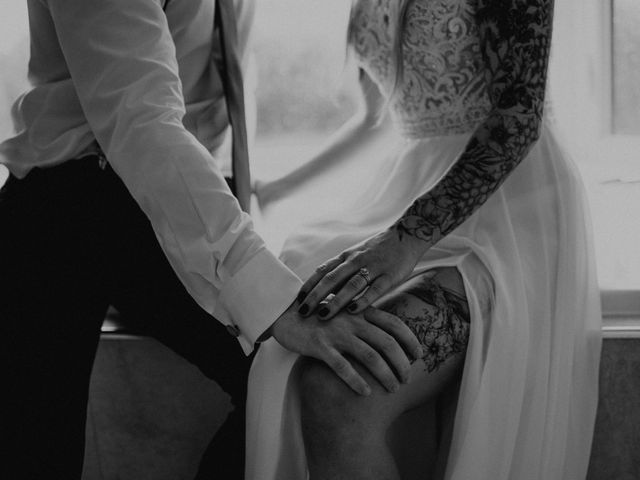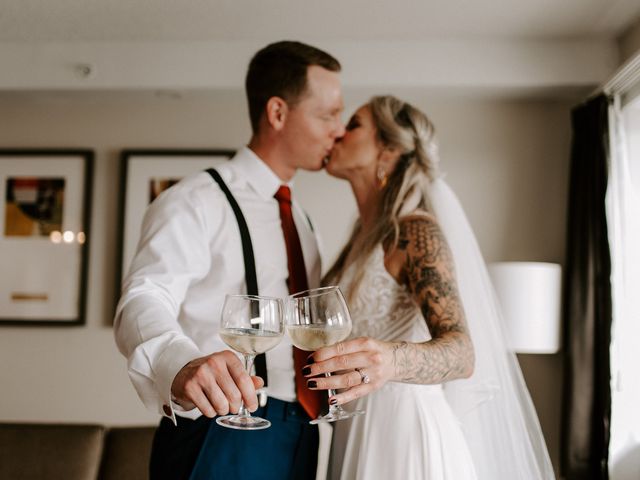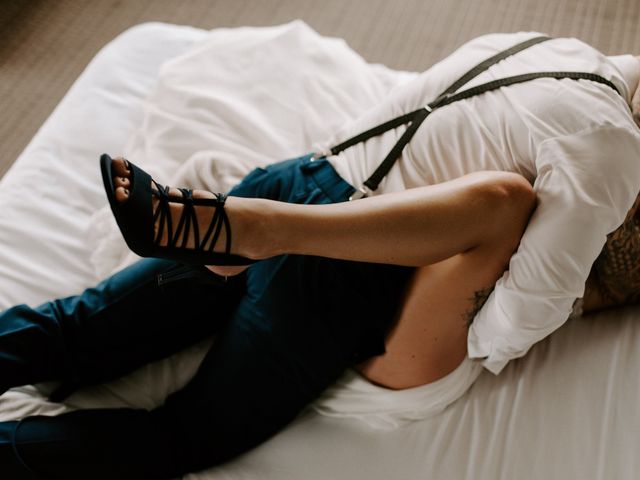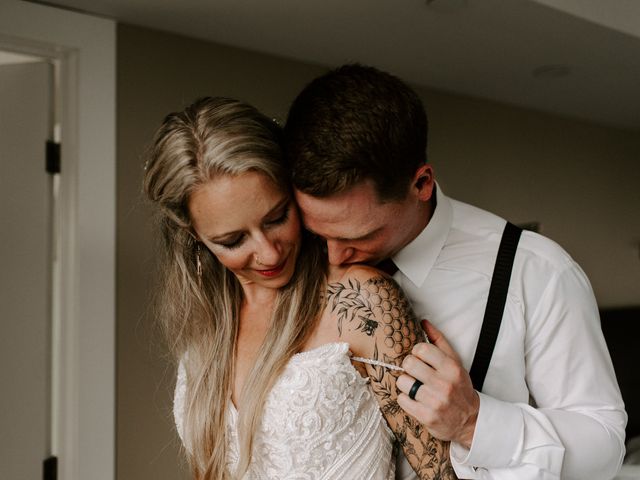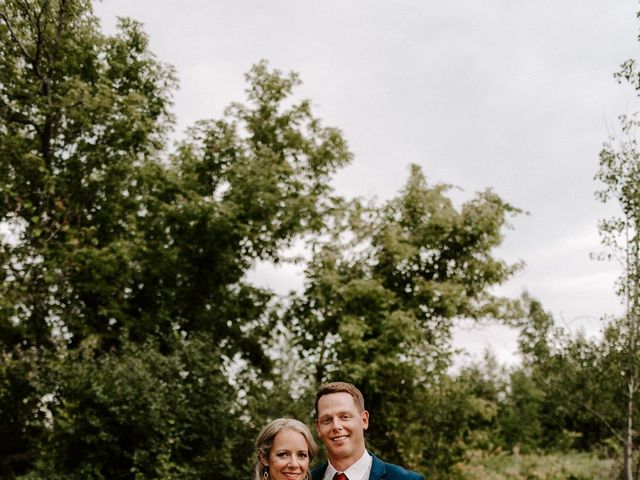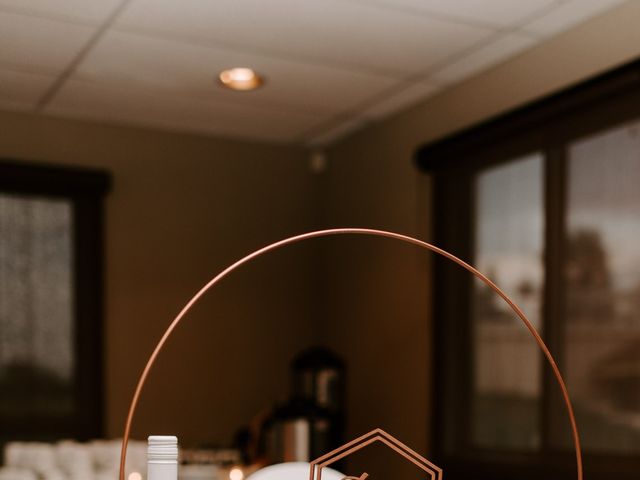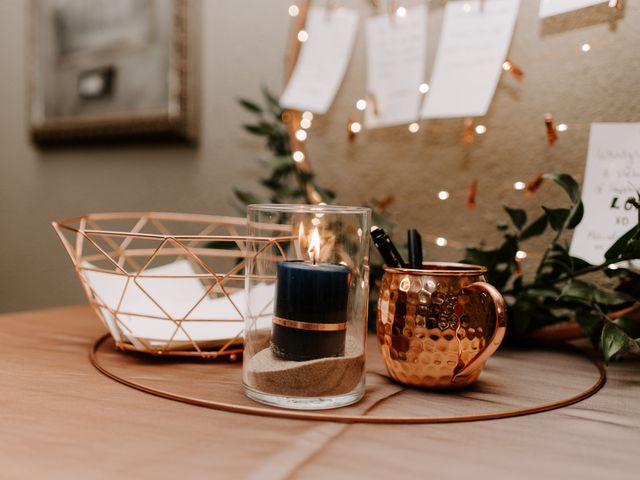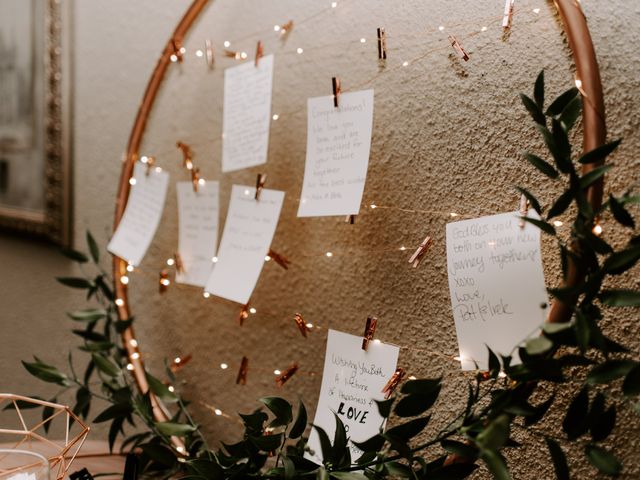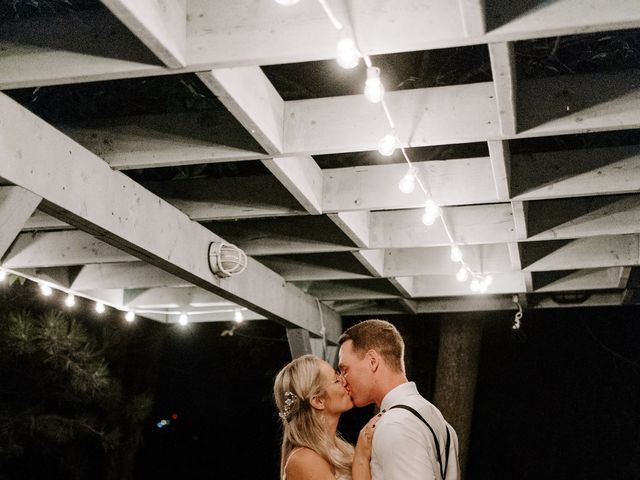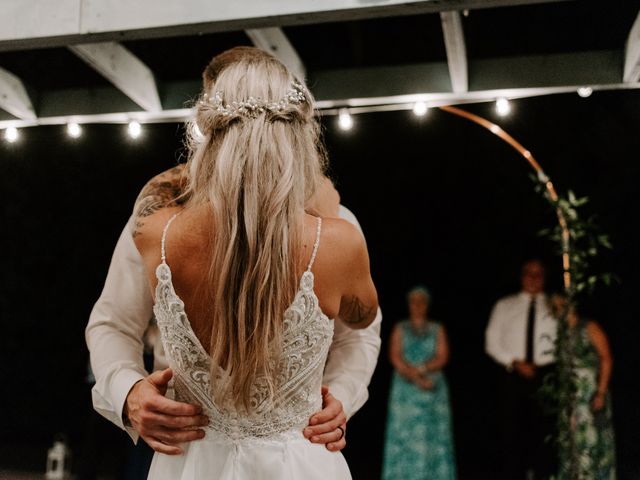 The story of our wedding
We were engaged on our third anniversary, July 27, 2020. Matt's brother (who became our best man) set up a beautiful picnic in a park in Barrie, complete with chocolate covered strawberries, wine and blankets. An umbrella was also included, because the evening called for rain! Before long, our picnic was entirely rained out. We decided to pack up early, but as I stood up, Matt stayed kneeling and presented an engagement ring. I ditched the umbrella and said YES! We laughed and packed up the picnic in what was now a torrential downpour, and we ran, hysterically happy, all the way back to our car.
We got married on August 21, 2021 at Living Waters Resort & Spa in Collingwood. We chose this venue because it was roughly 1.5 hours away from all our friends and family spread across Ontario. Collingwood is a great tourist town to have a weekend getaway, so we encouraged our guests to stay overnight at Living Waters and enjoy the best that Collingwood had to offer.
We stayed in a beautiful bridal suite at Living Waters that overlooked Georgian Bay and was the perfect place to get ready with my bridal party. We got married on the rooftop of the resort which had the most epic view of the water to the front, and the mountains to the back. It was a stunning setting to say our vows and take family portraits.
Continue reading »
For our couples portraits, we went back to the bridal suite, popped champagne and did a small boudoir session with our photographer. Our photographer was amazing and we had the most fun taking romantic photos together. It was the absolute highlight of our day, as we spent an hour, just the two of us, enjoying quiet, intimate moments just after we were married.
The reception was for 40 people total and was held at the Atoka House, a small reception hall next to Cranberry Golf Course. The food was exceptional and I am still dreaming about the chocolate cake we had for dessert!
We danced outside with the help of DJ Mastermix. We hung string lights across the patio and it was the perfect end to a perfect day.
Matt and Jules's vendor team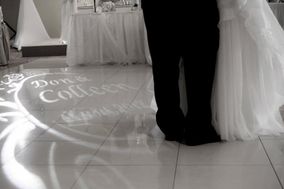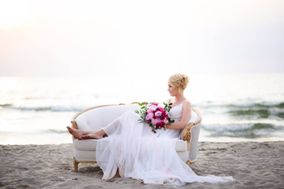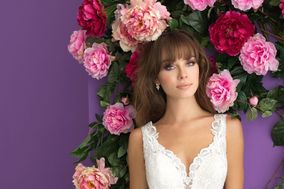 Living Water Resorts
Venue
Hubers Homemade Jam
Wedding favours
J. Delia Photography
Photographer
Other Ontario weddings
View all
Get inspired with Real Weddings
Other blue weddings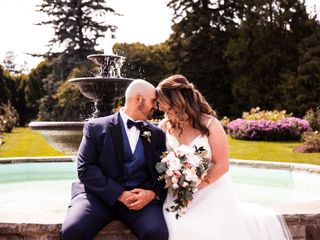 Show all
Other Summer weddings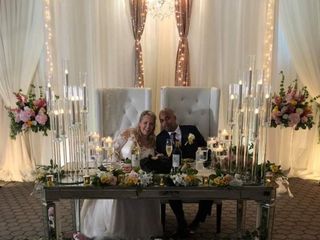 Show all
Other night weddings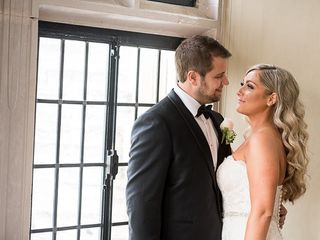 Show all