Jesse and Jordan's wedding in Burlington, Ontario
Elegant Spring Pink 11 wedding vendors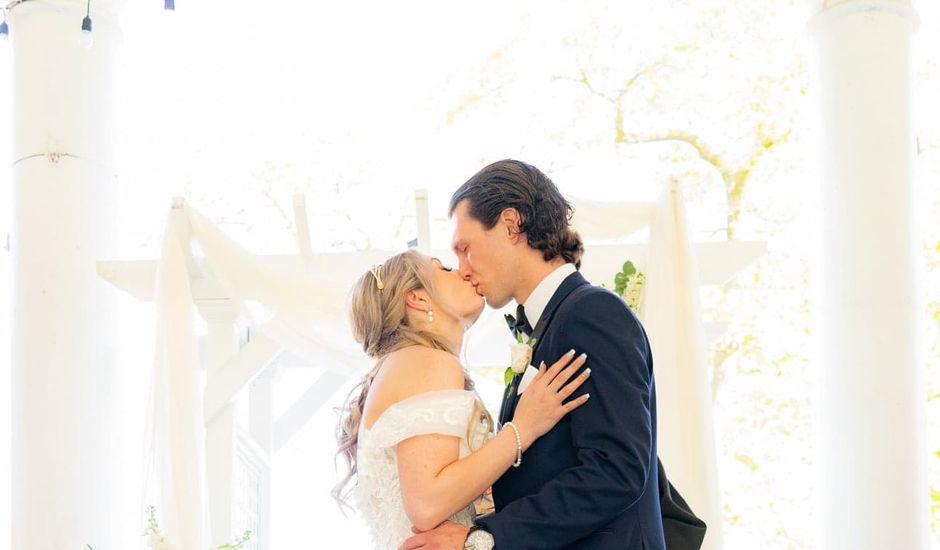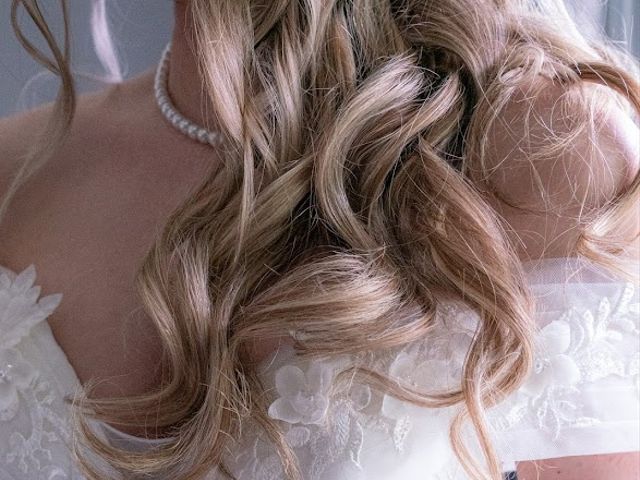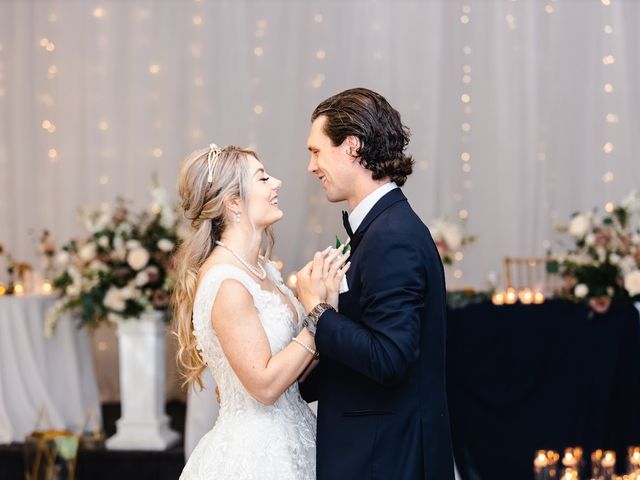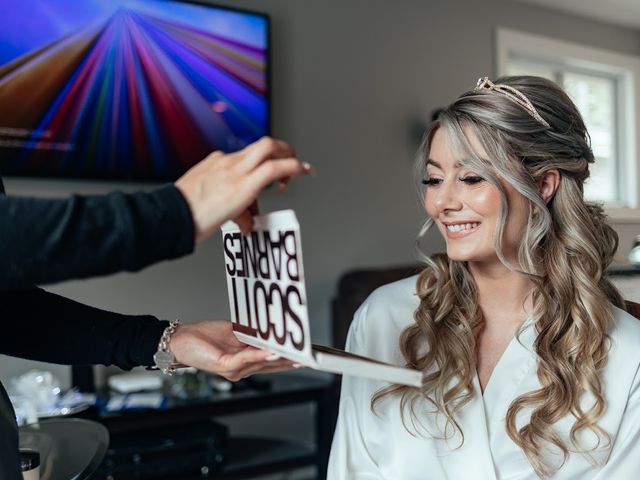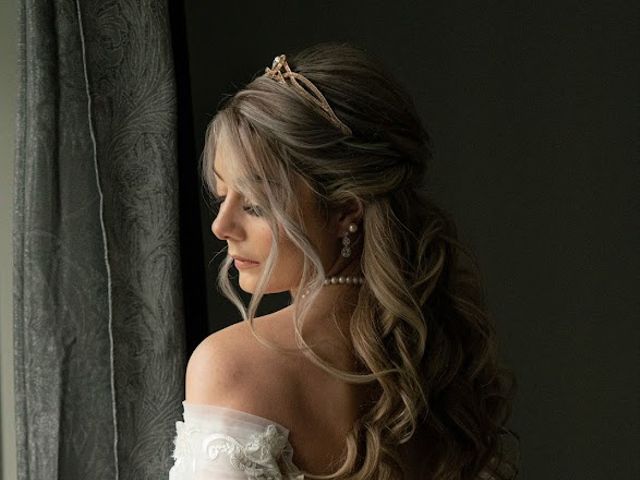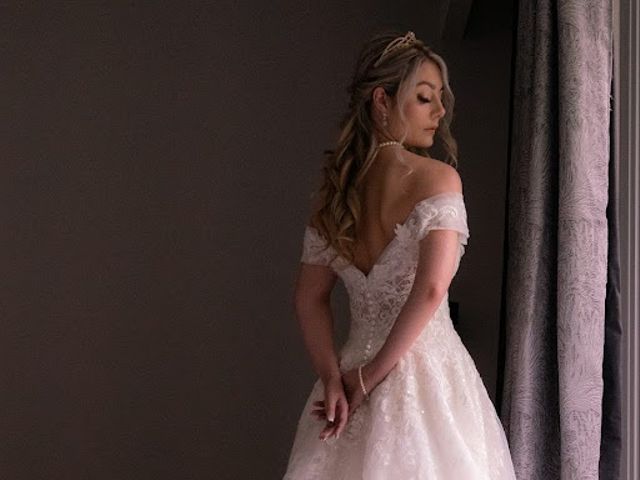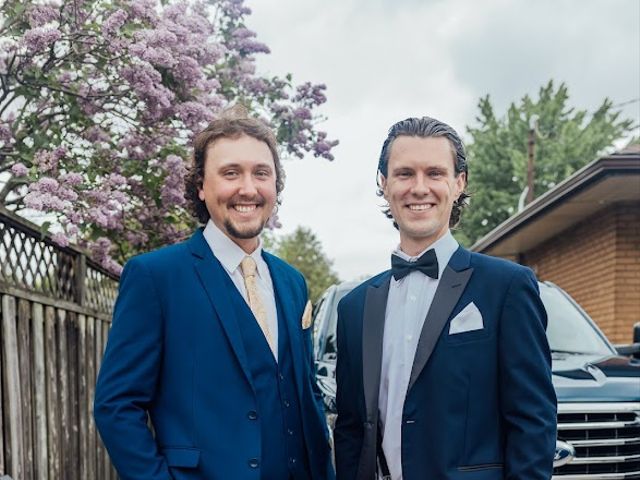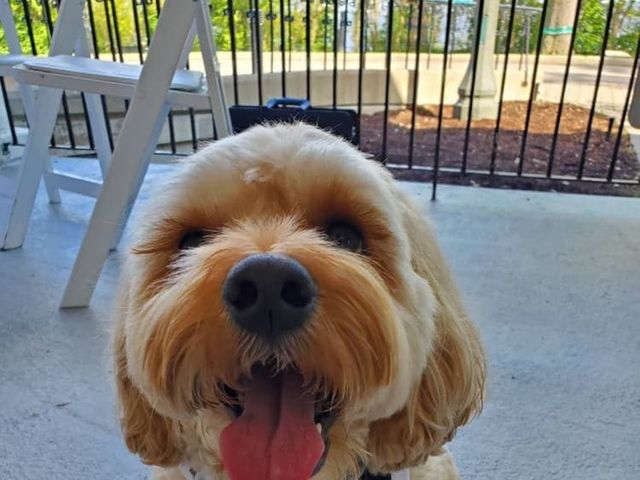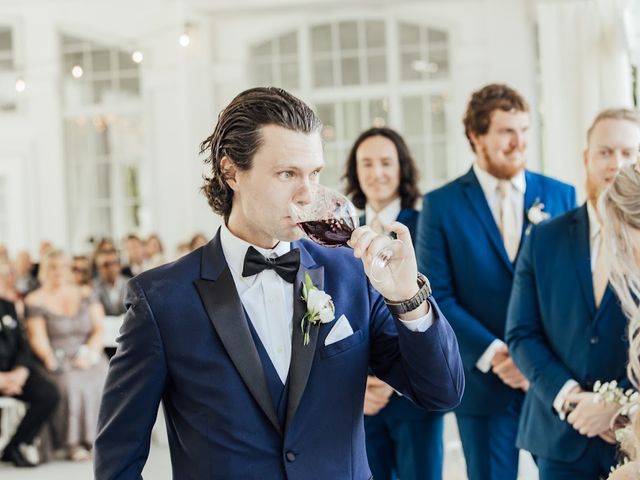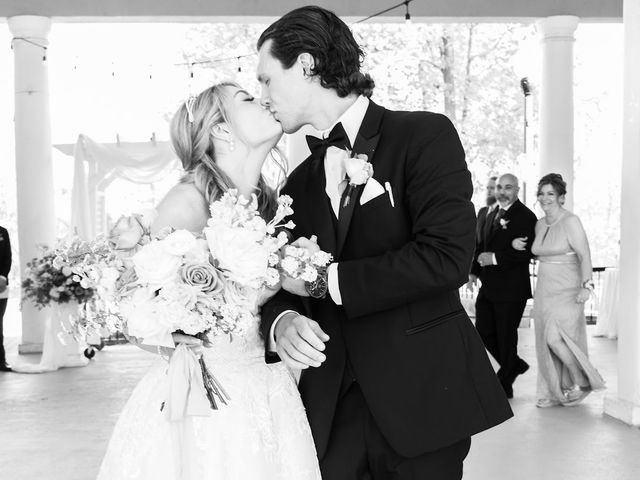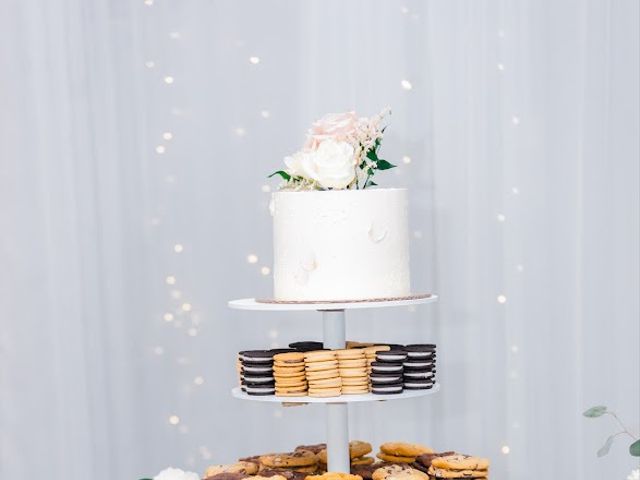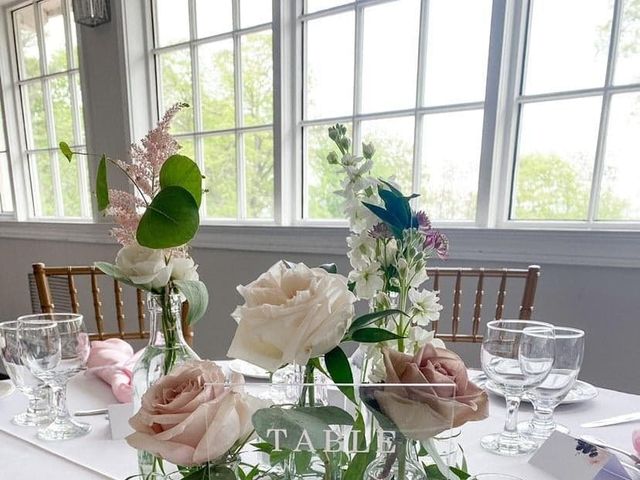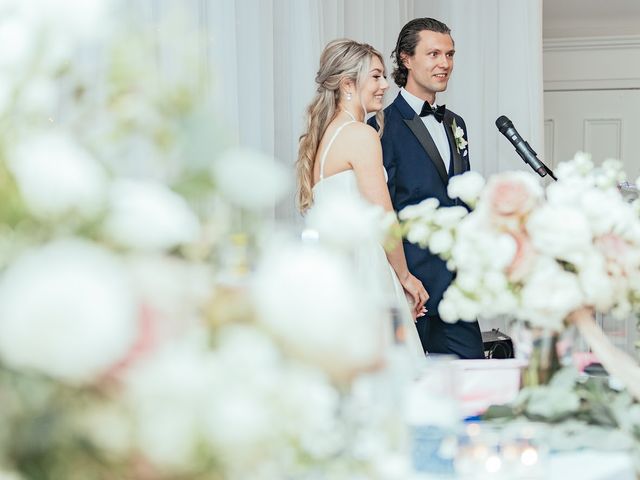 The story of our wedding
Jesse and I got engaged right before the pandemic in Disney World. We struggled to plan a wedding during the pandemic for 2 years before deciding to hire a wedding planner. Then we moved quickly and picked a venue in February and were married in May.
We went a little non-traditional with a couple of things. I had my brother as my man of honour, our puppy Jackson as our ring bearer, and my grandmother as our flower girl. My husband is a red wine drinker and I prefer white wine, so we did a wine blending during our ceremony. We didn't have the garter or bouquet toss. I had planned a big choreographed mashup dance for the father-daughter dance, but unfortunately, I was not feeling very well during the reception, so we just did a regular dance. But we were able to perform the original dance at a family gathering a couple of weeks later and it was so fun. We got a small cake and made a fancy cake stand, and we filled the lower levels with cookies (Oreos for the vegans, and Costco cookies for the rest). For my mother's wedding, she had both parents walk her down the aisle, and I continued that tradition.
Continue reading »
It was an amazing day and we wish we could relive it! Our pictures turned out amazing, the ceremony was beautiful, and the food was delicious. Everything was perfect!
Jesse and Jordan's vendor team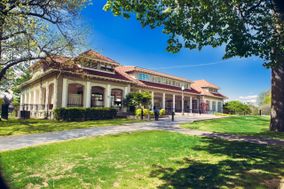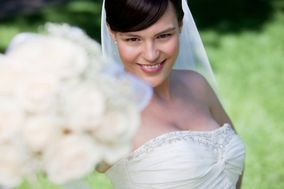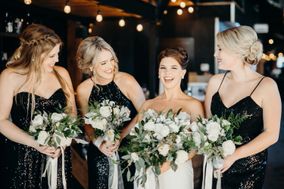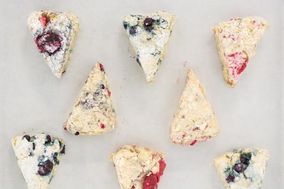 Taylor Grace
Floral arrangements
Michelle My Belle
Wedding dress
Other LaSalle Banquet Centre weddings
View all
Other Ontario weddings
View all
Get inspired with Real Weddings
Other pink weddings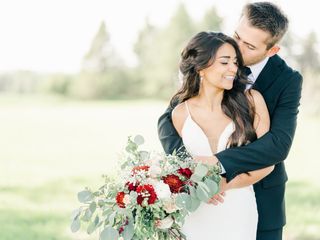 Show all
Other Spring weddings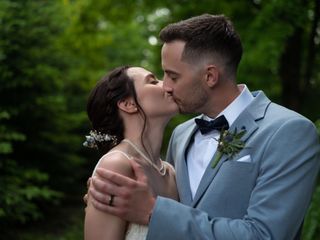 Show all
Other elegant weddings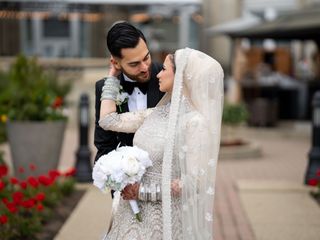 Show all