James and Petra's wedding in London, Ontario
Open air Summer Orange 9 wedding vendors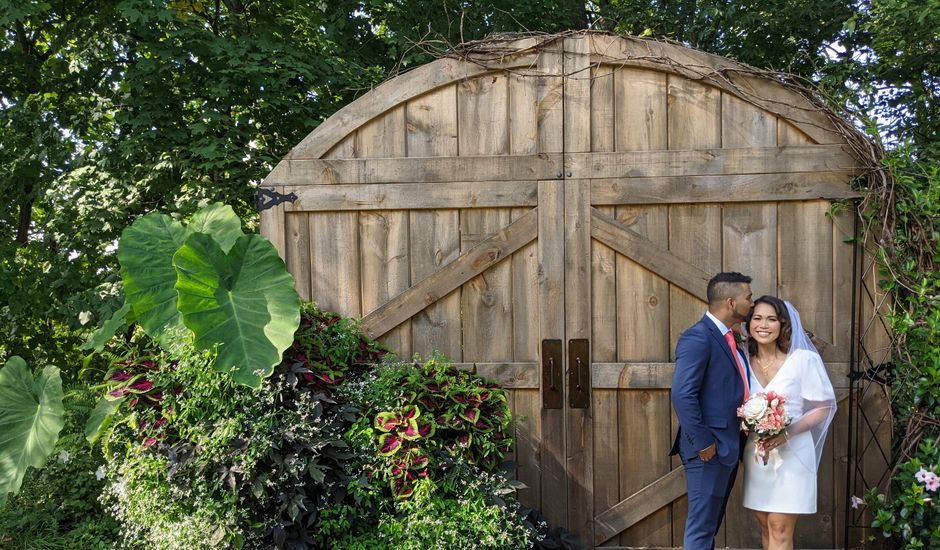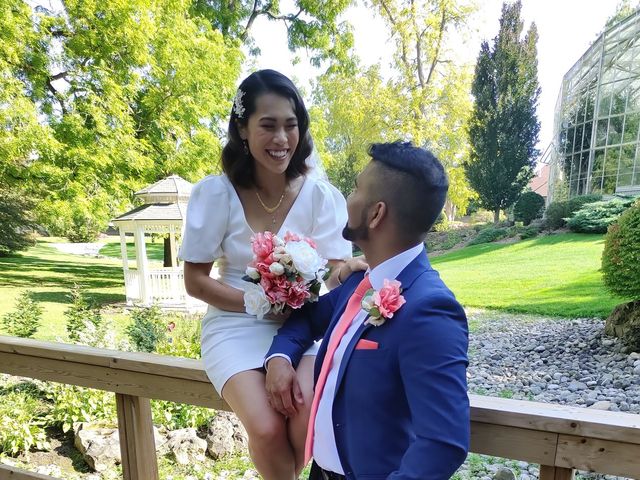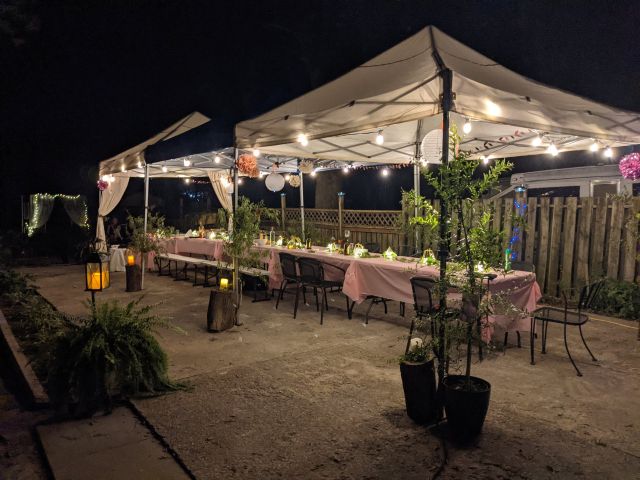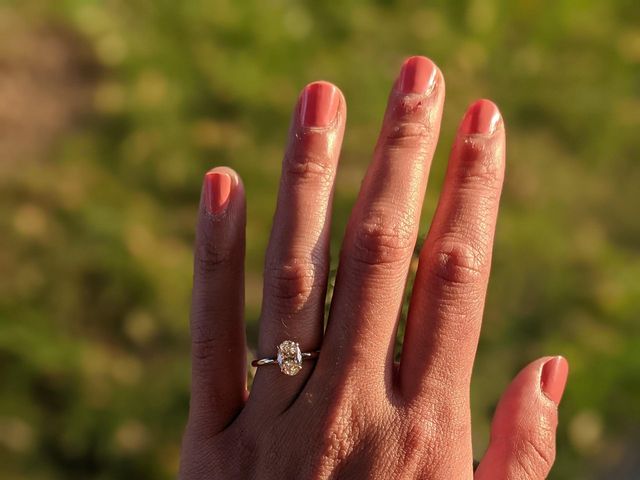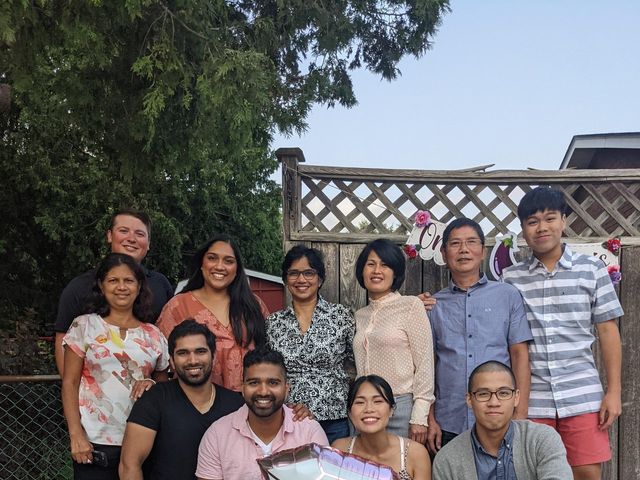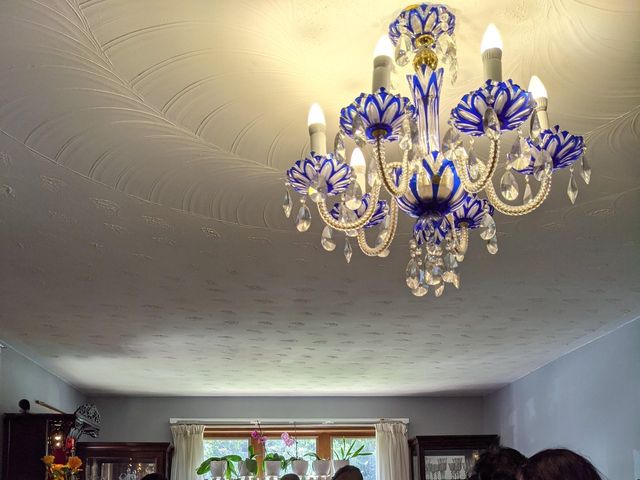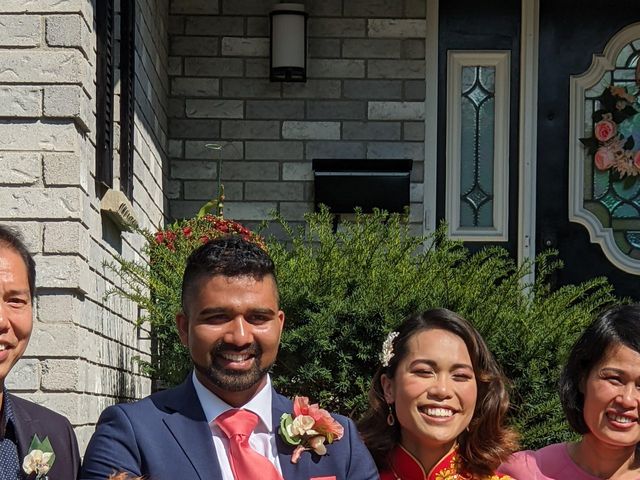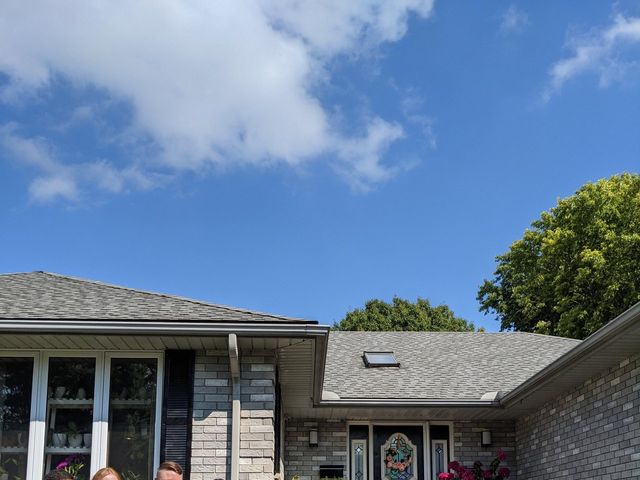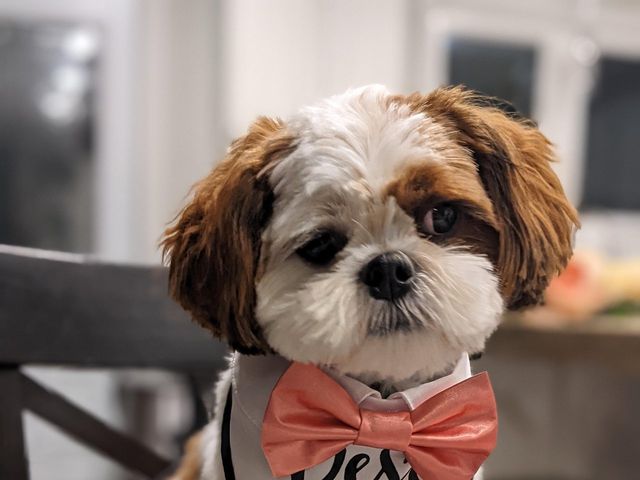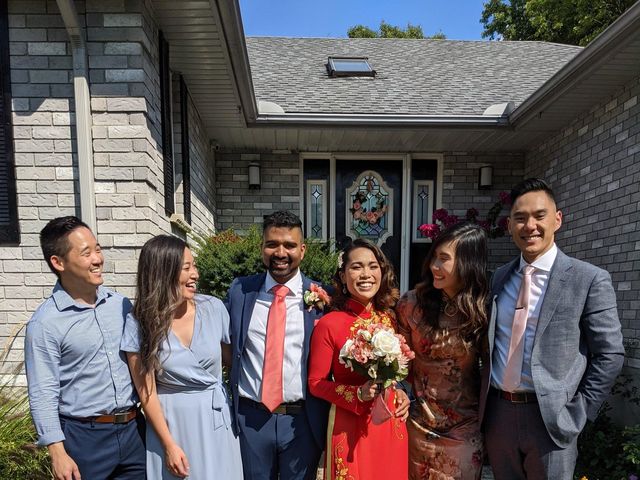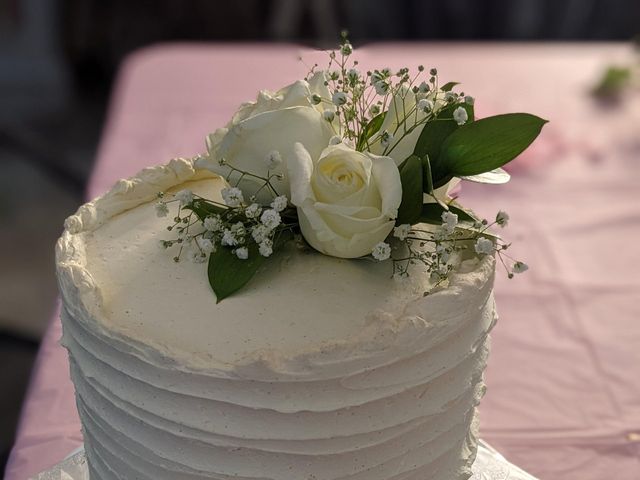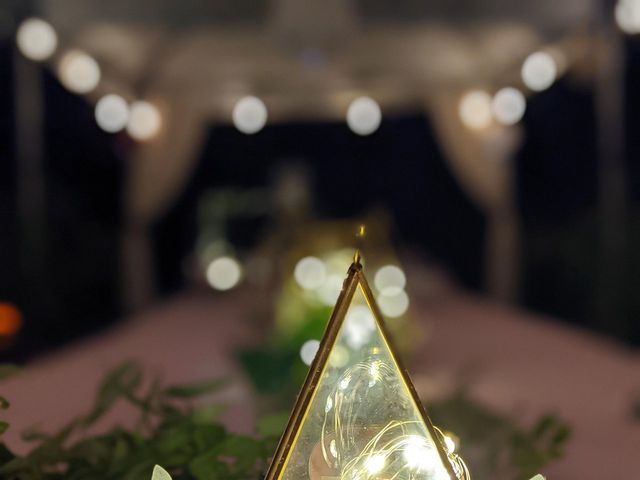 The story of our wedding
On our 5 years anniversary, my (now) husband had taken me to the Westminster Park to "hike" with our dog. I didn't expect him to propose as I suspected that he would not do so till few days later when our families were over for dinner. I thought that it would be too obvious if he proposed on our anniversary. Behold, he proposed right at the lookout, having a drone to distract me, while he went down on one knee. I was of course shocked and surprised, to the point I gave him a wrong hand to put the ring on. It was a beautiful oval diamond on a rosegold ring.
I started some planning for our wedding as we both decided to get married around end of Aug or beginning of Sept 2022. Our plan was to do courthouse wedding, followed by a huge party. No traditional reception nor ceremony. Fast forward to about 1.5 months after our engagement, my mother called (while she was in Costco line), to tell us that the fortune teller has given us an auspicious date and time for our marriage. THIS YEAR was the best year and our options were 17th, 19th, and 30th of September 2021, at 2-4pm. Since the 19th and 30th could not work because I was going to be away, our only option was the 17th. We both thought - why not? So our wedding was planned within 1 week. It consisted of a simplified traditional An Hoi, where the Groom and his family came over to the Bride's house with gifts to "pick up" the Bride. Following that we had a Civil court style wedding at Civic Garden Complex in the Springbank Park. It was a very small and intimate wedding with our family and close friends. The traditional ceremony and civil court wedding went from 2-4pm. It was funny, that the whole day I feared that the officiant would somehow miss our wedding and we would not get married on that day. I messaged him 30 min before the discussed time of meeting, to which he called back later, but I did not have my phone on me at that time. It wasn't until the end of the night that I found out he left a voicemail message, saying he thought the wedding was moved, but that he was on the way. Our wedding officiant showed up few minutes late (at that time had no idea he almost missed our wedding) and finished the whole ceremony just on the dot at 4pm! His opening prior to officiating us was very beautiful. We read our own vows, which we wrote the night before.
Continue reading »
After the ceremony, we all went to my mother-in-law's house for a very little "reception". The whole decor and arrangement was beautiful and breathtaking. We had very little expectation as we thought we would just do simple backyard dinner with family and friends. The tables were set just like instagram pictures I had saved, and there was a beautiful photo backdrop. The food we ordered was delicious and to our surprise, as a gift, we got a wedding cake (mango passionfruit cake) from our favourite, Happiness cafe. We planned to get a red velvet cake from Metro, so this was another beautiful surprise!
The night was amazing. We drank, we danced, we celebrated. The day and the wedding was perfect.
Civic garden complex
Venue
YT Music - our own playlist
Music / DJ
Family friend
Floral arrangements
Everyone at the event
Photographer
Happiness Cafe
Wedding cake
Quynh Nhi and Punjabi
Catering
Hudson Bay - Evernew
Wedding dress
Other Ontario weddings
View all
Get inspired with Real Weddings
Other orange weddings
Show all
Other Summer weddings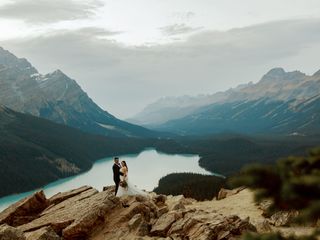 Show all
Other open air weddings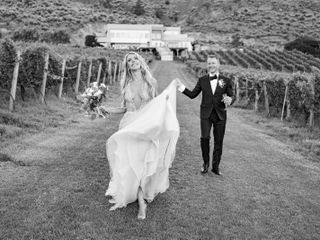 Show all