Caleb and Melanie's wedding in Everett, Ontario
Countryside Summer Purple 4 wedding vendors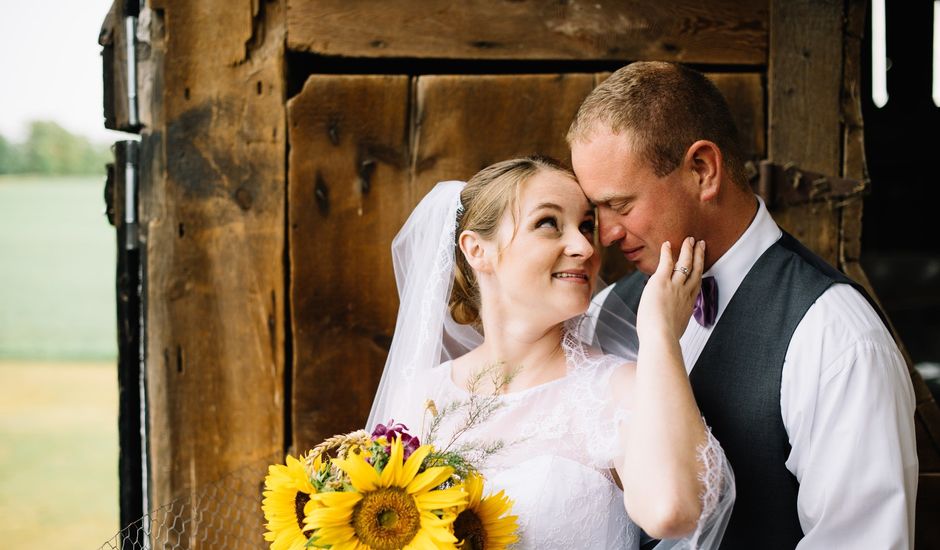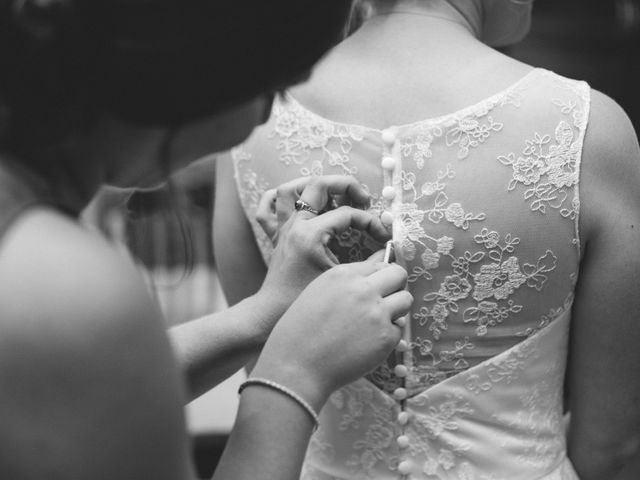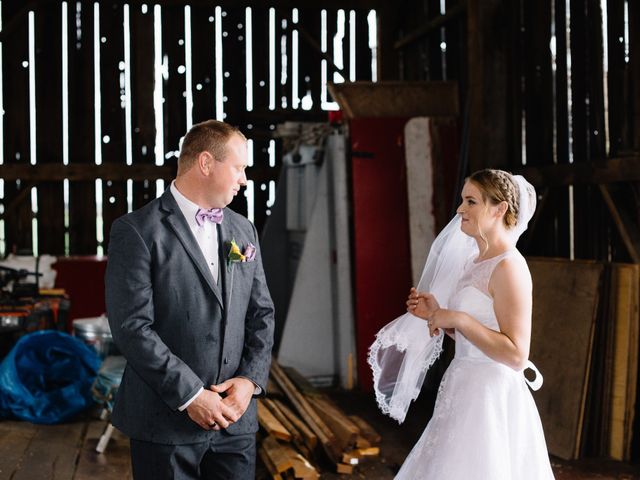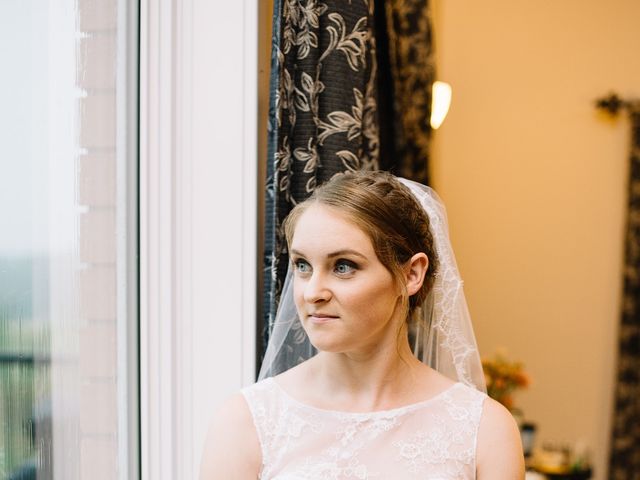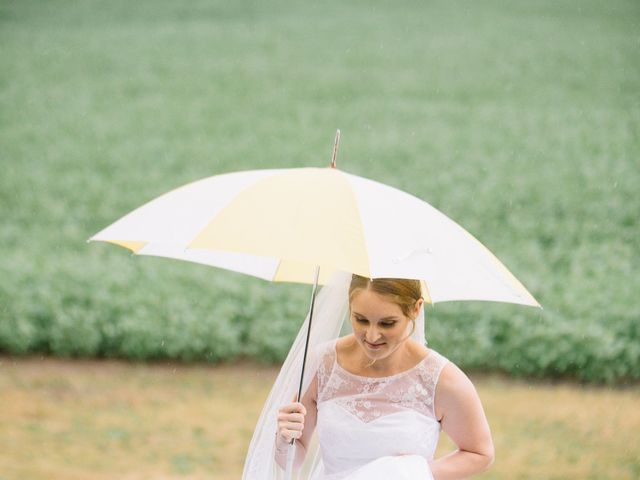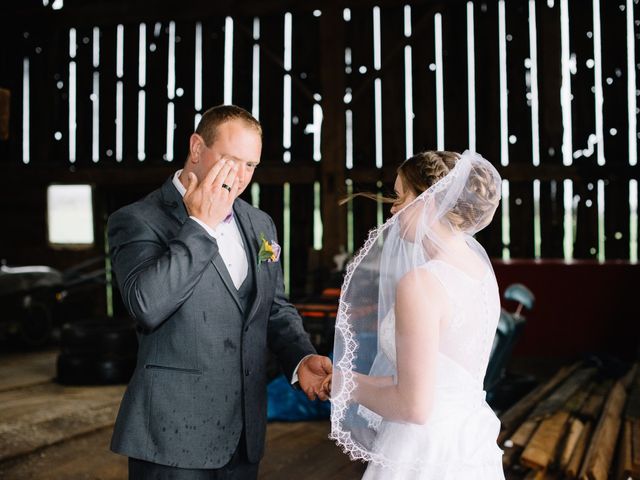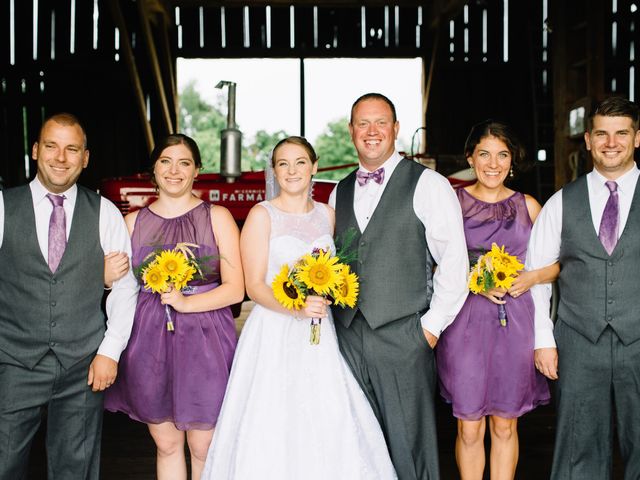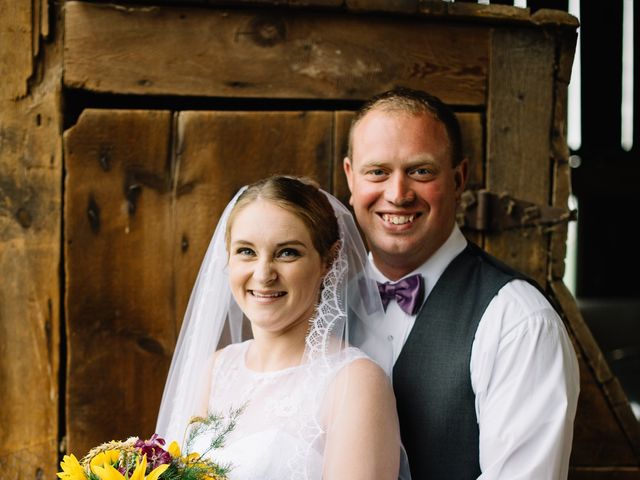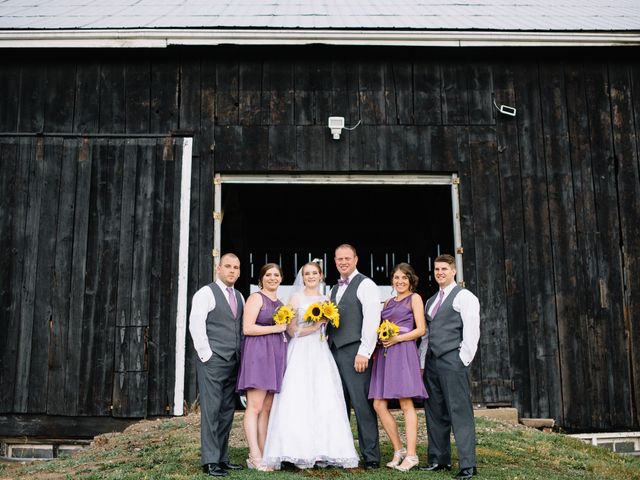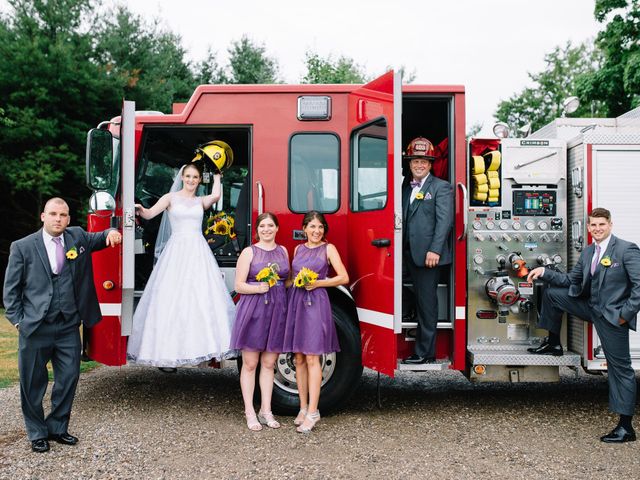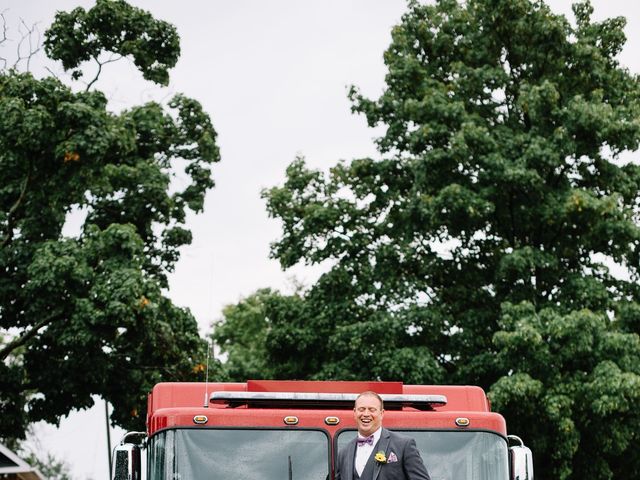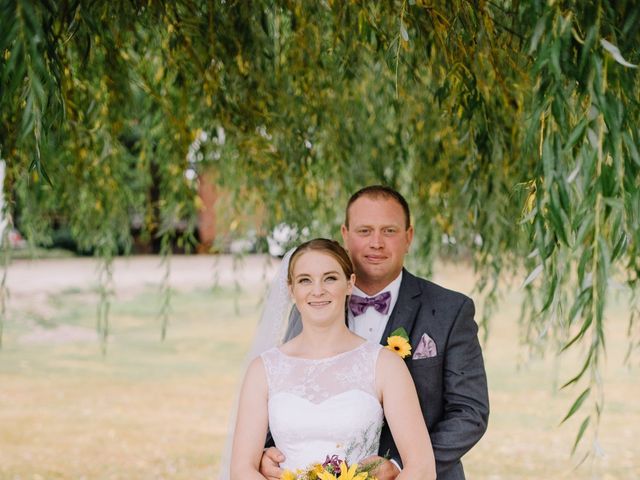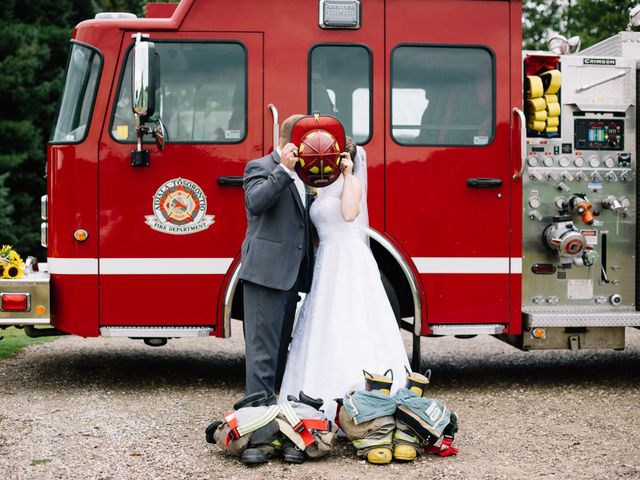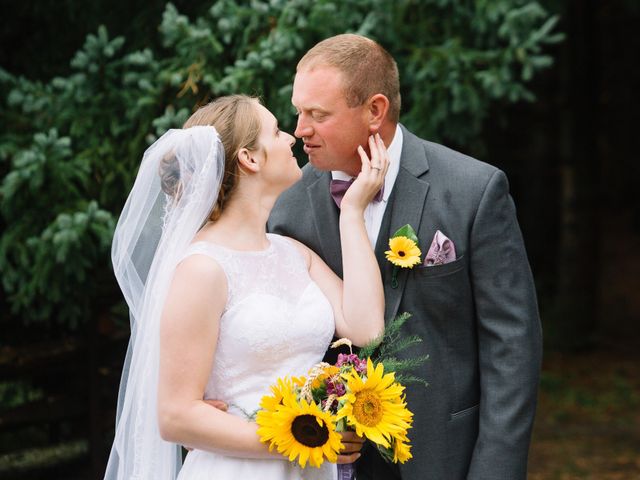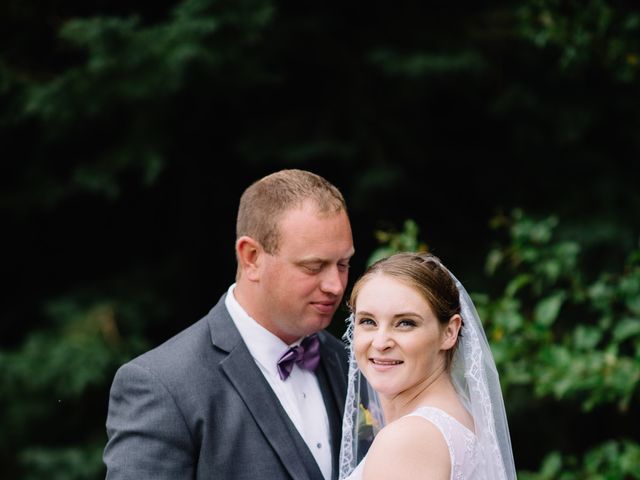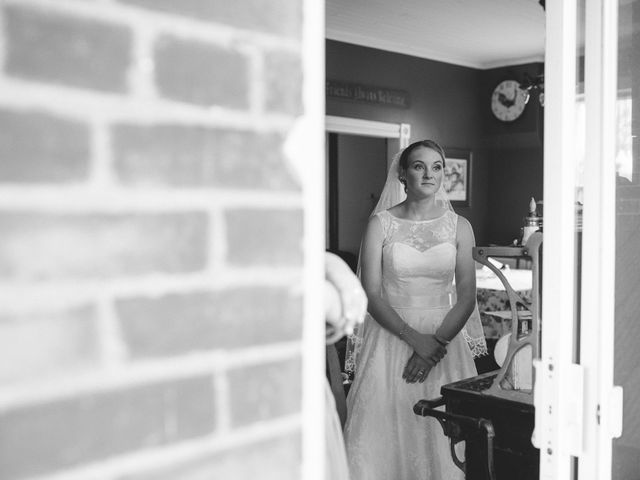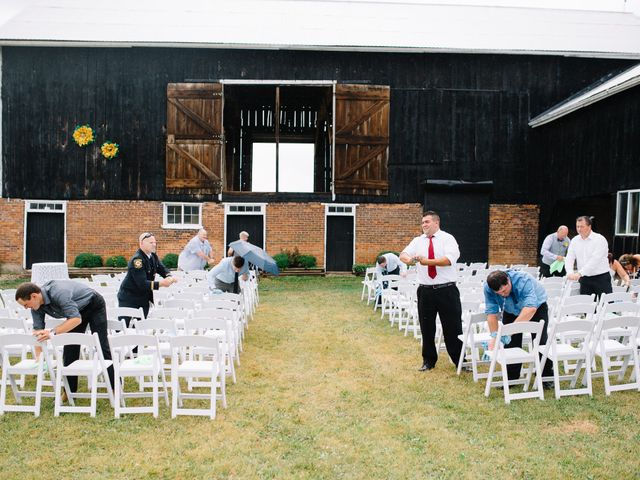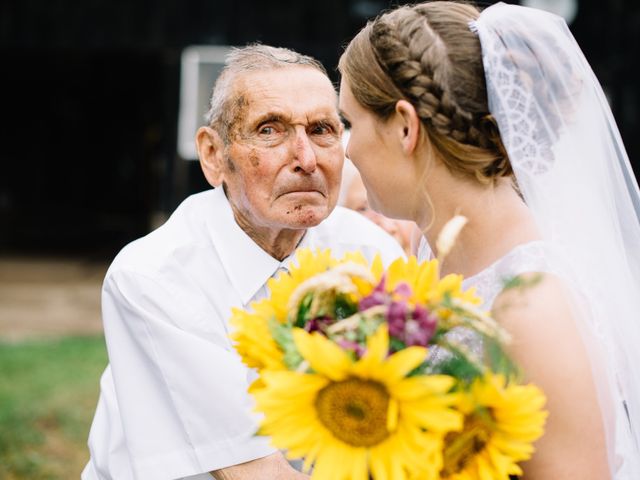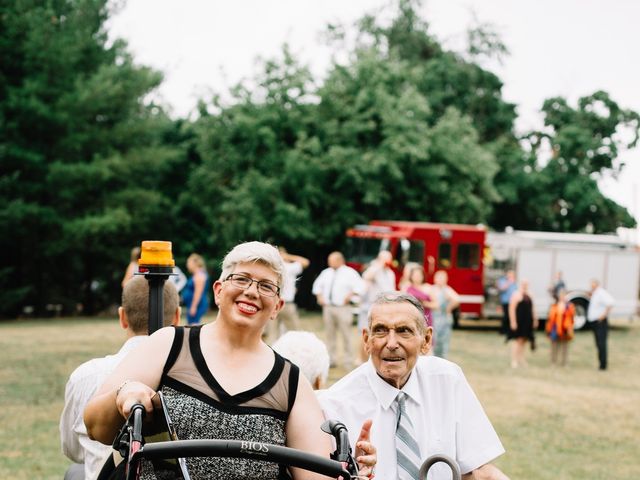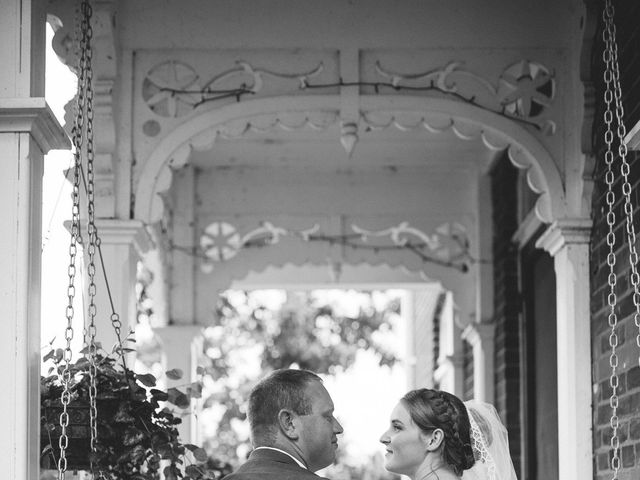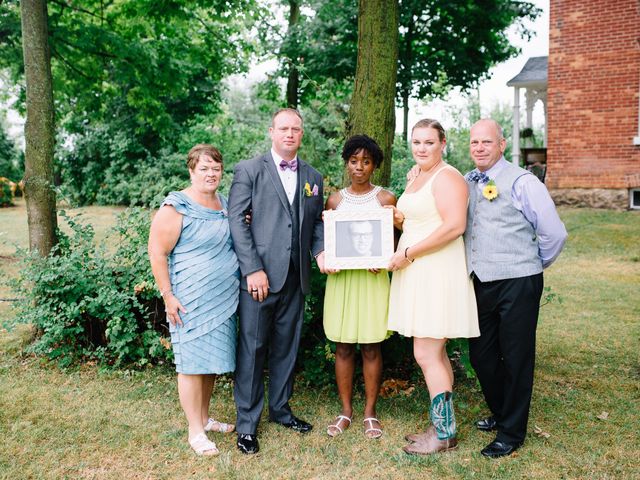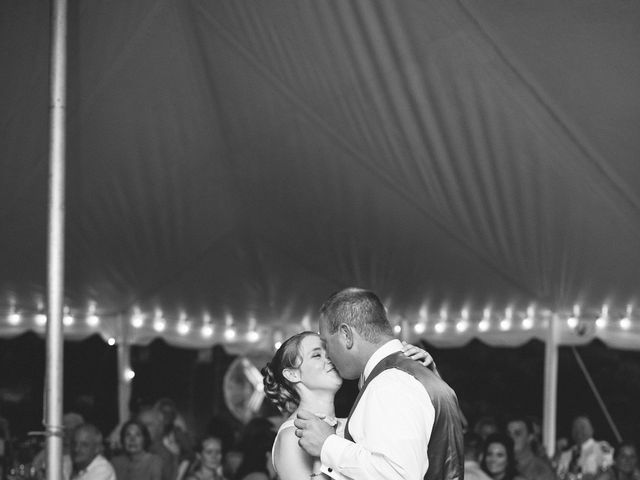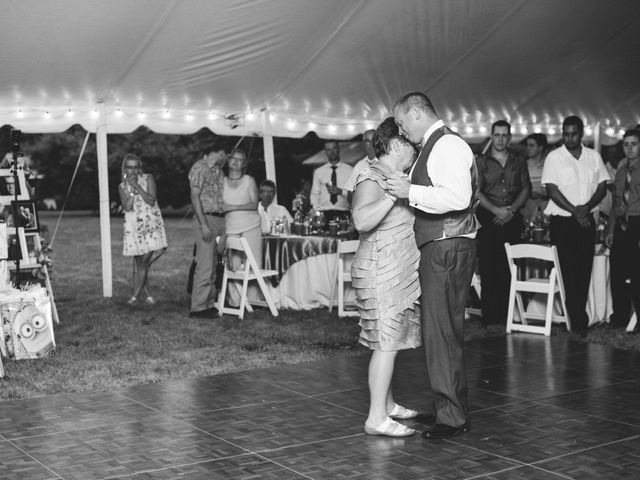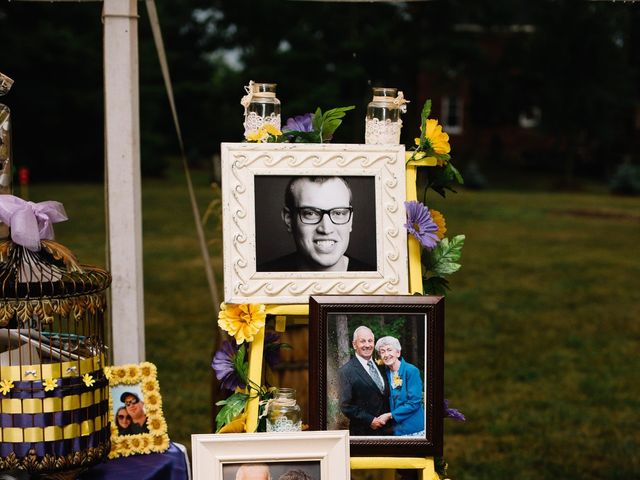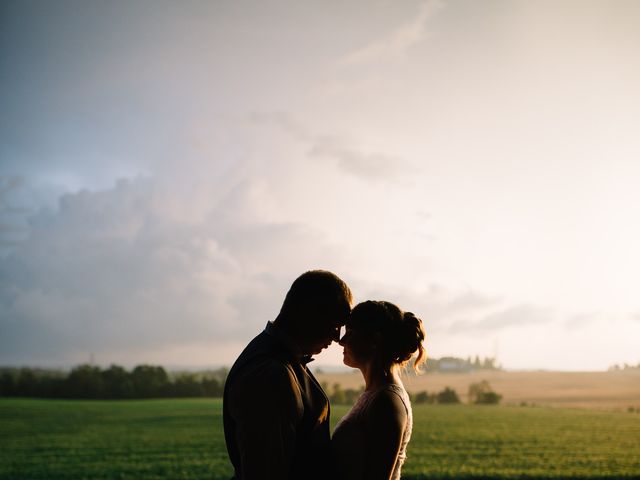 The story of our wedding
Amongst an extremely dry summer, our wedding day was the day it finally rained. As much as we wanted to curse the rain, the farmer and firefighter in our blood was rejoicing! And it turned out to be a perfect day!
Caleb and I did the first reveal and it allowed us a special moment before the chaos to have with each other. It helped the nerves go down and we had some fun taking pictures with our bridal party.The rain stopped while we were taking bridal party pictures and we were able to get some great pictures.
Once I went into hiding as our guests arrived, it started to rain a little again.
Of course, our wedding was outside. The nerves were very high, thinking we needed to resort to plan B (having the ceremony under the tent instead of infront of the barn). Our ceremony was at 4PM and I think it stopped raining at 3:58.. Our guests were amazing and some helped out wiping the chairs dry. When the rain stopped, I was like "Okay! Let's go! Before the rain starts again!!" We were thankfully able to have the ceremony outside and the rain held off for us. We took some family photos and then got the real party started! One we were under the tent, the rain started again. But by then, it didn't matter! We had some amazing food and laughed and cried through speaches. With the day the way it was, we were surprised by the sunset we were blessed with. Our photographer snatched us away to take advantage of the sunset and she captured some great pictures.
Continue reading »
Like everyone, we had some spectaters in heaven. I am sure they were the ones in charge of holding off the rain when needed. We had a memorial 'stairway to heaven' with their pictures. Among those people in heaven is Caleb's brother who we lost tragically in a car accident December 2015. The day was emotional for us not to have him celebrating with us. During the mother/son dance, they received a standing ovation. The emotion under that tent was overwhelming. Our photographer was incredible for capturing some of the emotion that day. We even made her cry a few times!
Our day was amazing. I wouldn't change one bit of it, not even the rain. I hear rain on your wedding day is good luck anyways! I still look back on the day and smile and am grateful for how it turned out. My grandpa was able to attend and we will cherish those photos because he passed away a couple months later.
A wedding is about celebrating your love with family and friends. And that's exactly what our day was about.
Caleb and Melanie's vendor team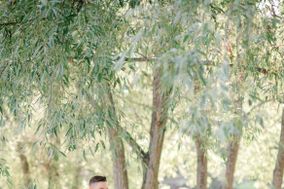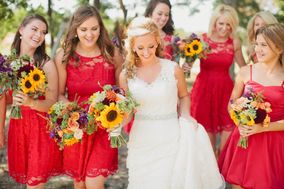 Valleyfarm Market
Catering
Other Ontario weddings
View all
Get inspired with Real Weddings
Other purple weddings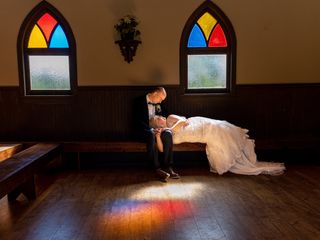 Show all
Other Summer weddings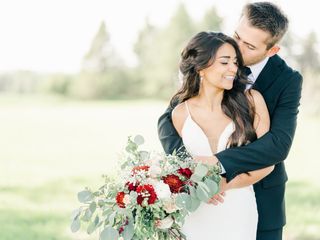 Show all
Other countryside weddings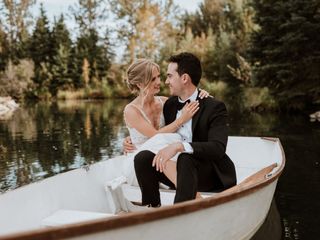 Show all