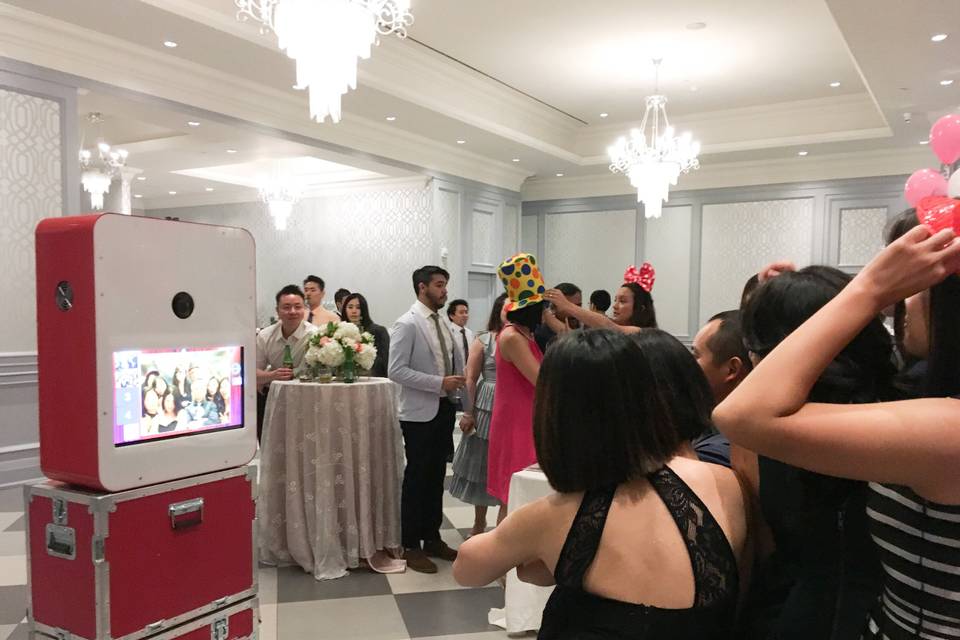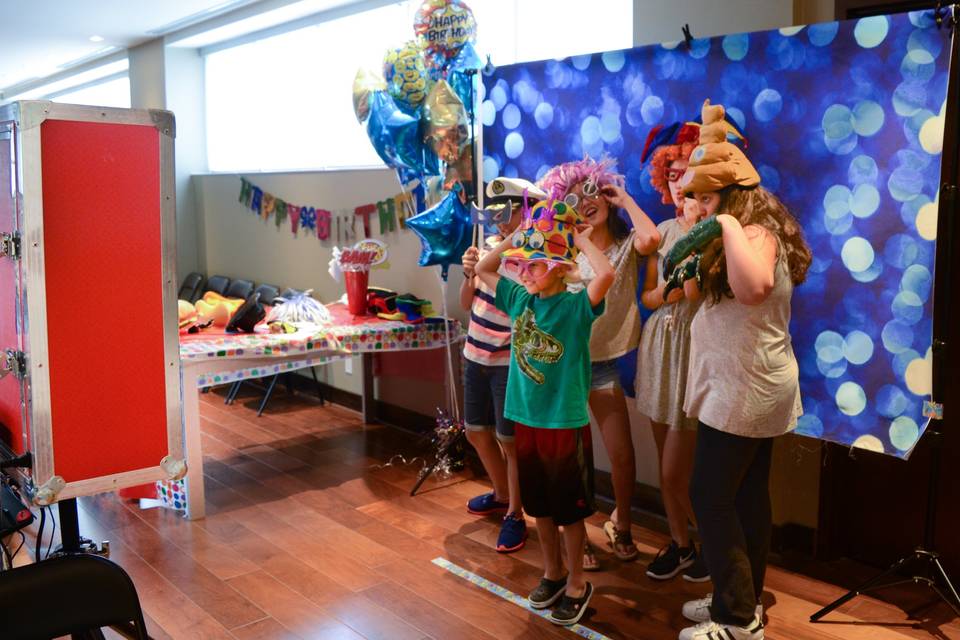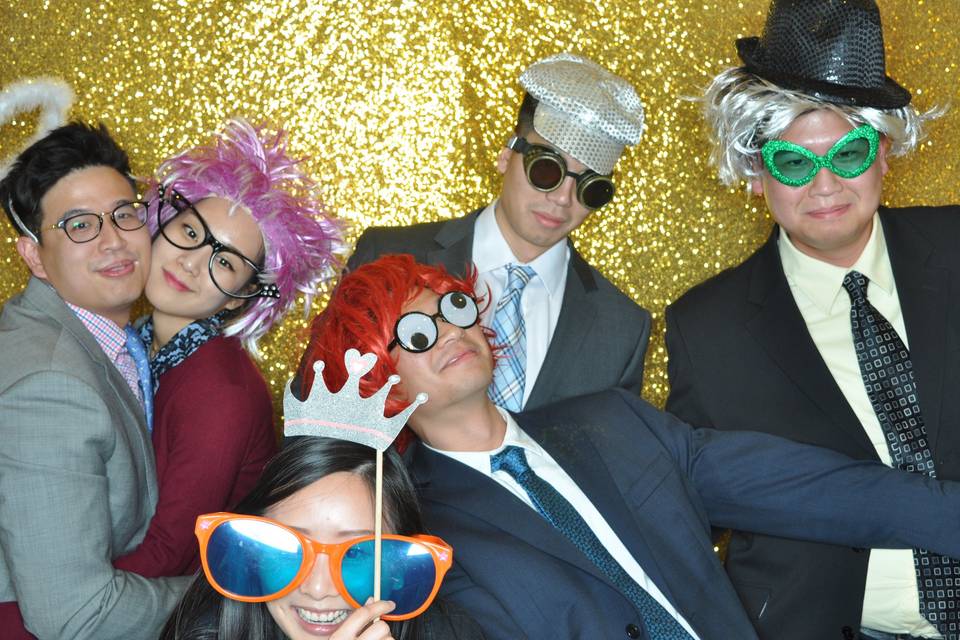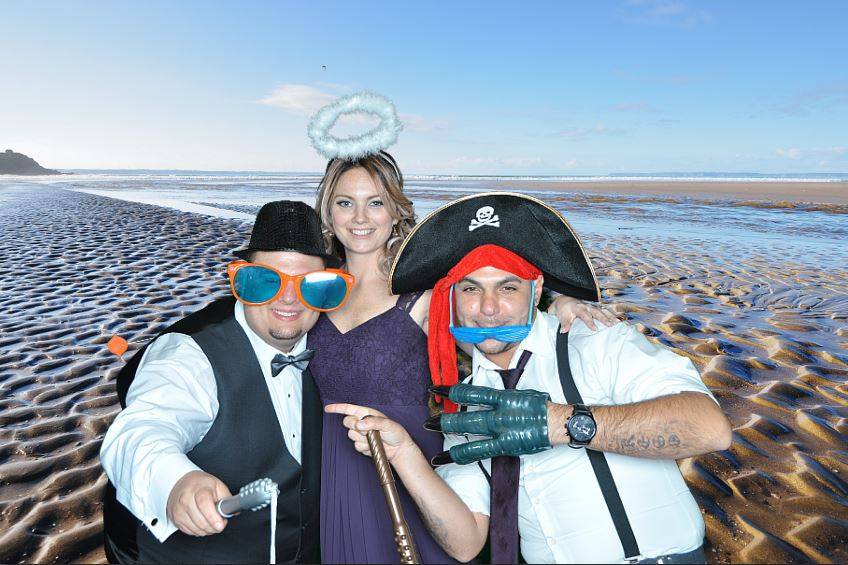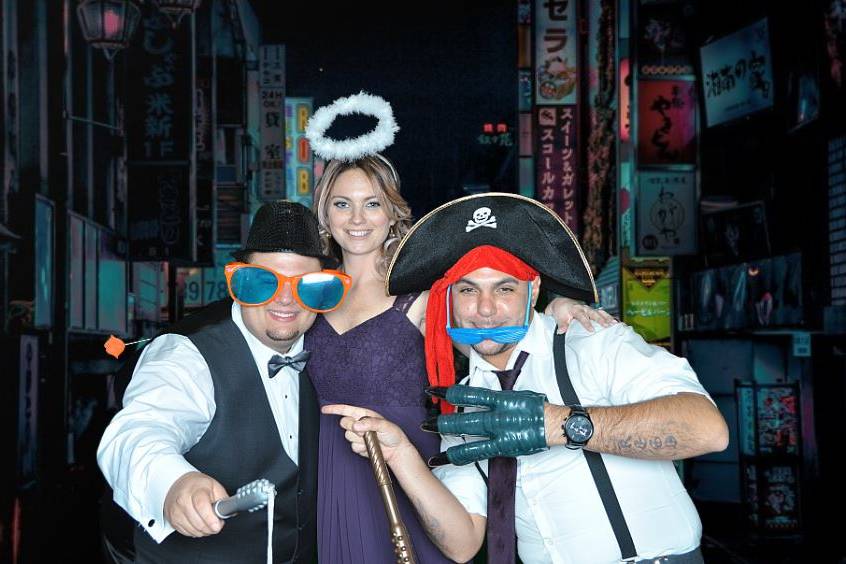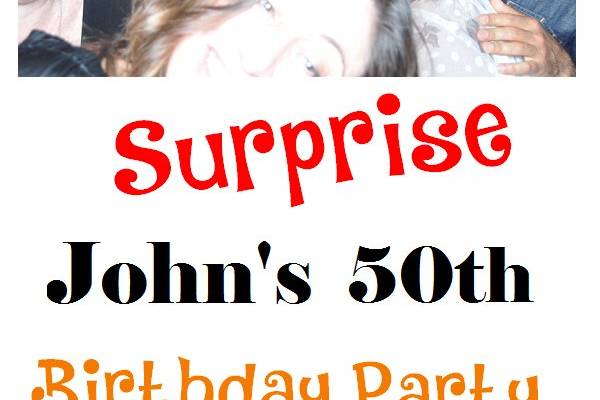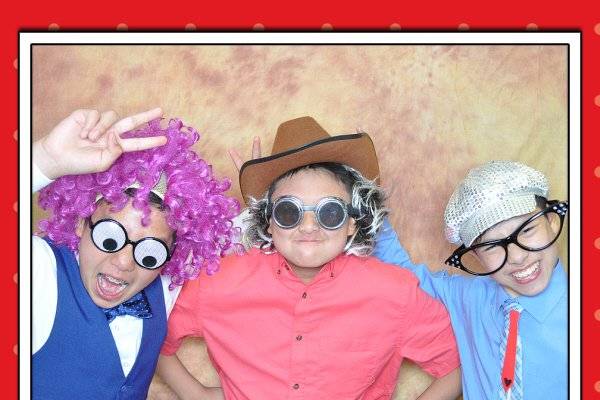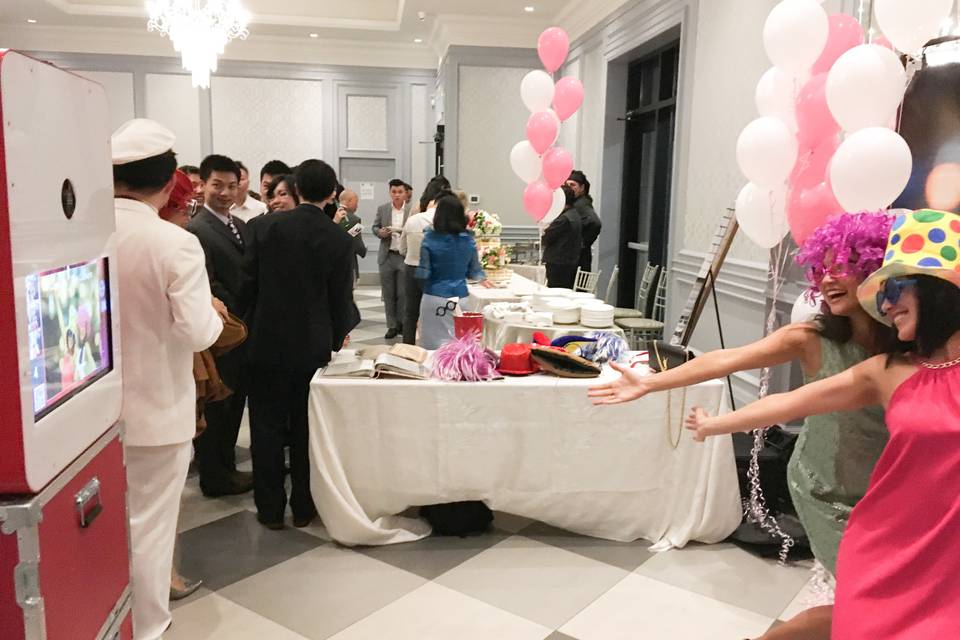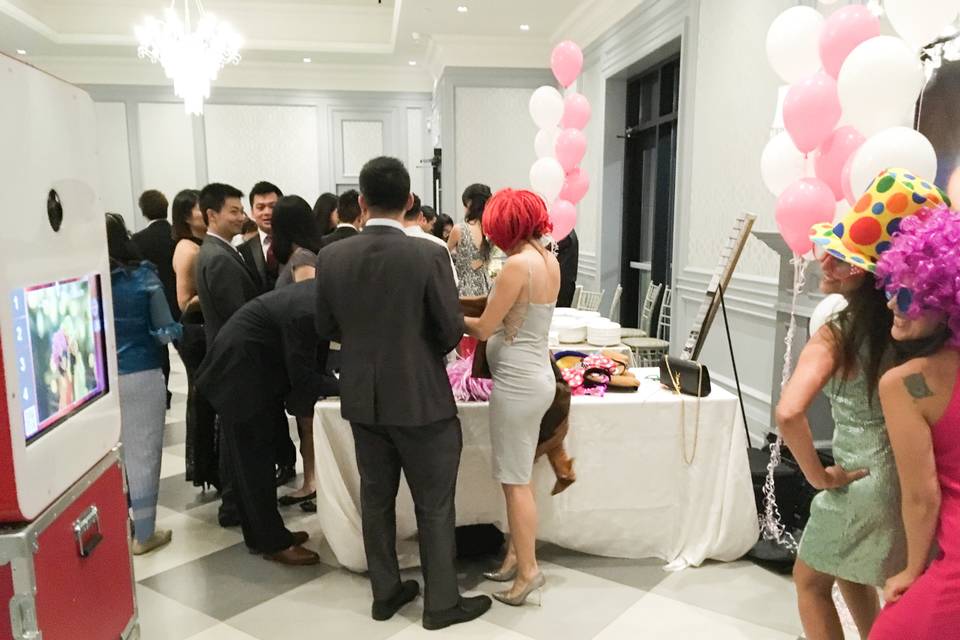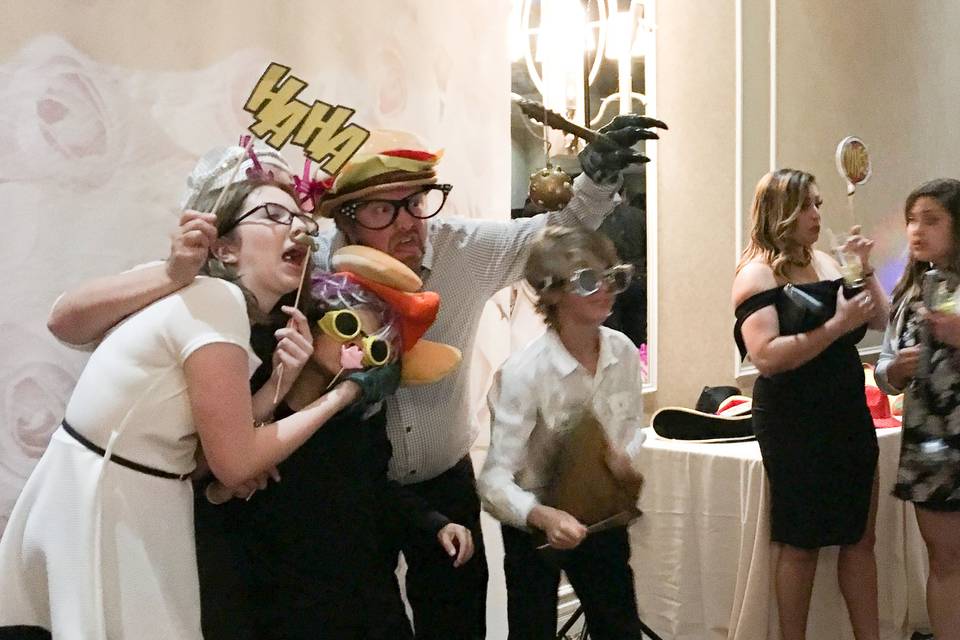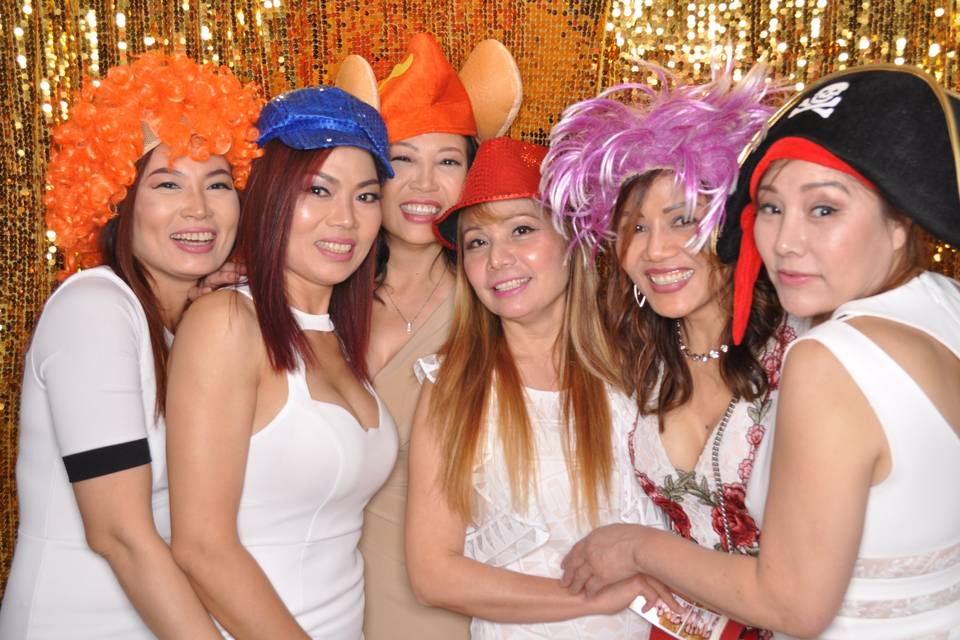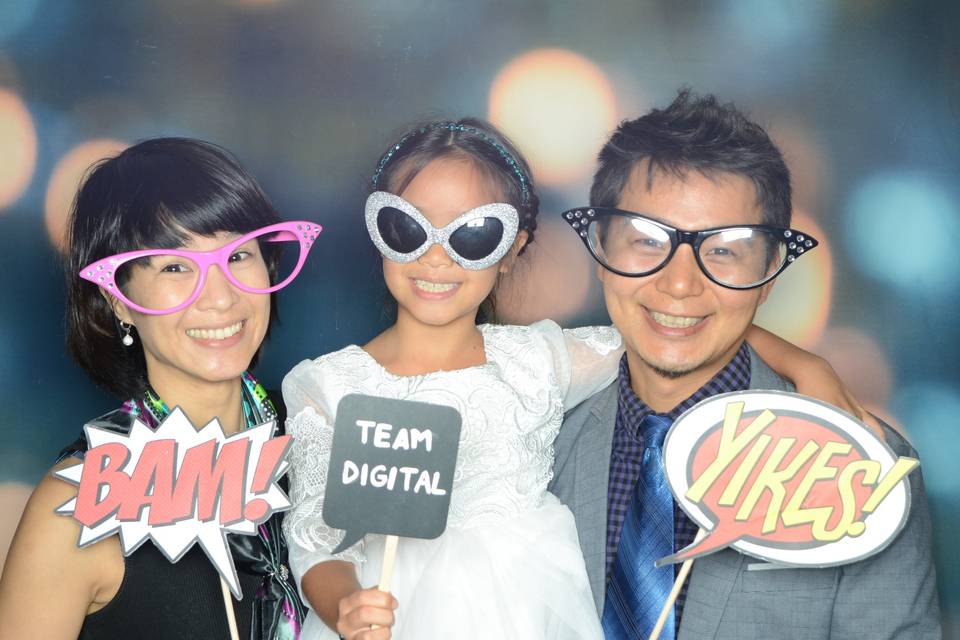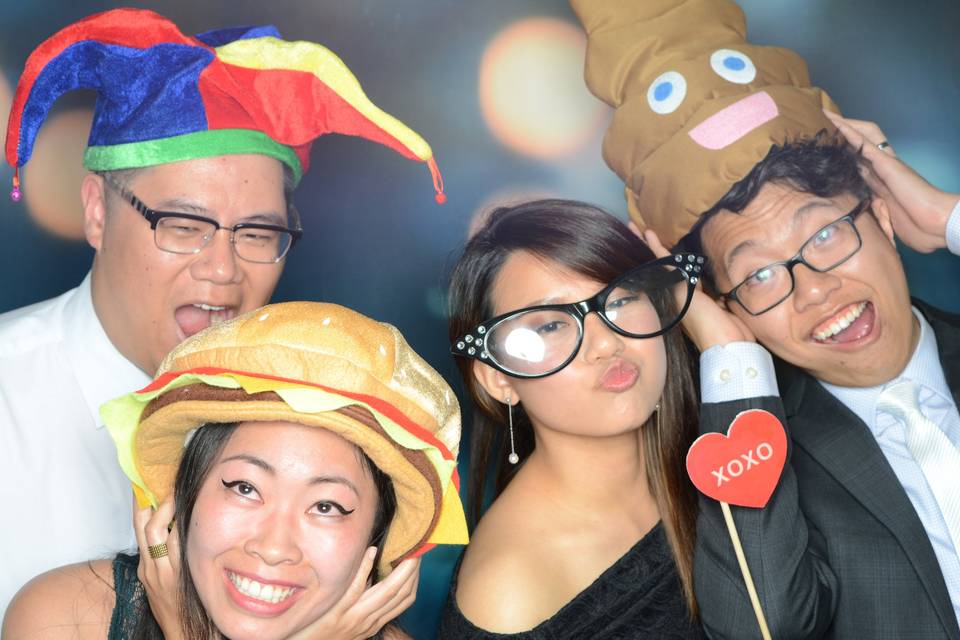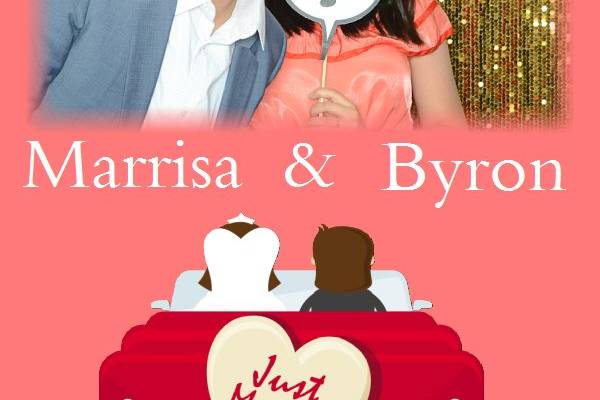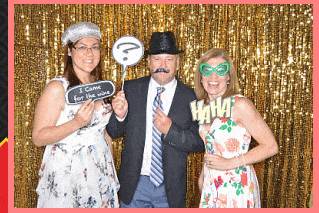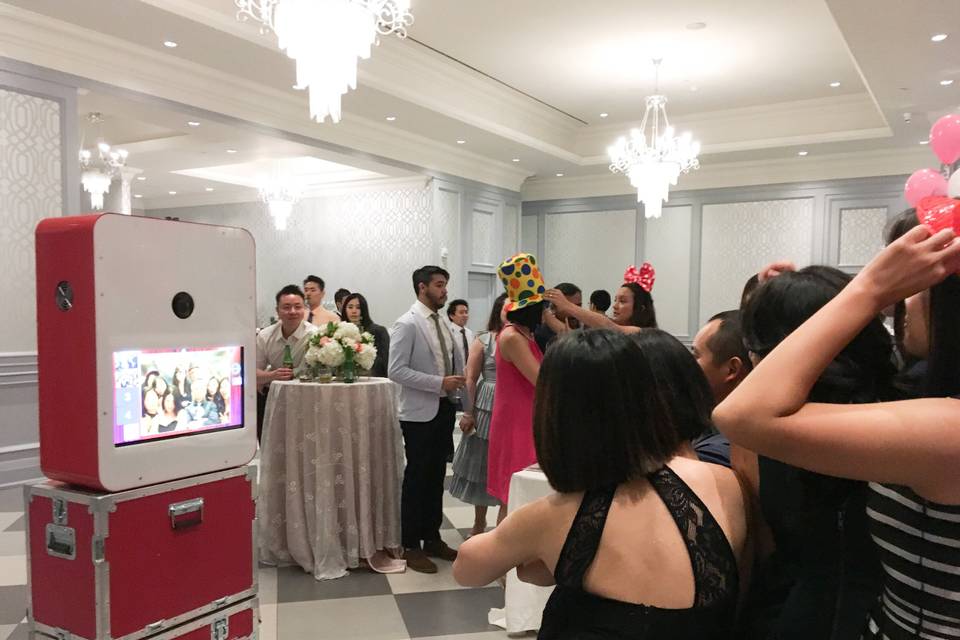 About
Located in Markham, Ontario, Ruby Photobooth is a company that specializes in fun and affordable photobooth services for weddings and other events. By using great props, easy self-service photo taking and printing, your wedding guests will have the time of their lives while being able to take home a special keepsake from your big day. The team understand how stressful planning a wedding can be.
Services offered
The team at Ruby Photobooth offers couples a package which includes a complete photobooth with a large 23" touch screen live view monitor, Nikon DSLR camera, DNP DS40 Dye Sub. Printer (8 sec/ Print), 250W Studio Strobe diffused Softbox, New Selfie printing station and 100+ funny props.
The team will talk to you about all the different options with you in detail, they believe that a consultation is valuable because it will clear any issues up early on and you can both get on the same page. They will go out of their way to help you in any way they can.
Highlights
Event Rental Services
Set up, clean up, delivery, showroom
Event Items
Lights, photobooth
Photobooth Items
CD/DVD of images, backdrop(s), prints, props, social media integration
Photobooth Starting Price
$400
More information
Which of the following does your starting price include?
Backdrop(s)
Prints
Props
Social media integration
Which of the following services do your prices include?
Any other questions?
Request pricing
Quality of service

3.3 out of 5 rating

Response time

3.5 out of 5 rating

Professionalism

3.2 out of 5 rating

Value

4.2 out of 5 rating

Flexibility

3.5 out of 5 rating
Ashley

Married on 29/01/2018

Unreliable, unprofessional and unorganized.

I booked Ruby photo booth based on their affordable prices, little did I know the headache it would give me. After paying my deposit, Eddy asked my fiancé and I to come to his studio to pick out a template. In November, we drove an hour to meet at his studio at a time and we both agreed on. While waiting for half an hour I called, left a voicemail and emailed to find out where Eddy was. After 30 minutes and no response we drove home. Once we arrived home I received a call from Eddy encouraging me to come back to his studio, I declined as it was a far drive. He apologized for his forgetfulness and arranged to meet with us at my house in January. We accepted his apology as he seemed sincerely sorry.

January came around and I did not want to be stood up again. Our appointment was on a Saturday, on Wednesday of that week I messaged the number Eddy was previously messaging me from which we arranged the second meeting. I text him to confirm Saturdays meeting, there was no response, however I did not ask a question, rather made a statement confirming the appointment. On his phone the read receipt was on showing that he saw the message on Wednesday. On Saturday I waited in my home for over an hour before emailing Eddy to explain my disappointment with his lack of organization and unreliability and asked for my deposit to be refunded.

The following day his partner text me from the phone I was texting after the first failed attempt to meet up. His partner informed me Eddy was in Hong Kong. His partner text me for over 2 hours with no resolution. His partner also placed the blame on me because they did not reconfirm the confirmed appointment. Afterwards, he then said he felt bad and would talk to Eddy. After this they then offered me a free half an hour and a photo book. I declined and continued to ask for my deposit to be returned for my horrible experience.

Finally, Eddy agreed to return my deposit in 7 days as he was in Hong Kong. On the 8th day I emailed again as I had not received my deposit, on the 9th day he said he would be in Canada on the 11th day (4 days after he said my deposit would be returned) via etransfer. He has access to Internet as he was emailing me, however still did not want to return my deposit or ask his partner who was in Canada to return it for him. It took over two weeks to get my deposit refunded. Finally after numerous e-mails initiated by me I received my full $150 deposit and an additional $20 for my troubles.

After two failed attempts at meeting at arranged times, I could not trust this company to follow through with their commitments or that they would show up at my wedding.
I am very unhappy with my experience. I've now happily spent the extra $300-$400 to deal with a professional and reliable company.

Ruby Photobooth's reply:

The message received to confirm the date for the last meeting was not received until 5 days after the appointment, unfortunately, by the time I was not in Canada.
Since the promotion started, I had received many messages regarding the pricing, booking and other inquiries, Therefore, some message neither be read nor replied promptly. To maintain the high quality of service yet keeping the lowest price, the cost had been cut for hiring employee for marketing. Therefore, I strongly recommend my clients to contact me by calling me instead of message me.
Sorry for the missunderstanding


Sherry

Married on 19/01/2018

Great fun for any party!

The photo booth added tons of fun to our company holiday party. The print options for photos are awesome and the customization of template is so easy! Working with the team was smooth and for the price they were so professional! The booth doesn't have walls or limits so the # of people is quite high. We fit 10 pple very nicely. You can print a lot of copies for each photo as well. Lots of props to go along! Thanks Eddy and team!

Hubert L.

Married on 13/10/2017

Eddy was great when he came to our wedding to set up the photo booth. The layout was very satisfying and all my guests loved the props offered during the wedding. The backdrop advice he gave was really suitable and the pictures that were taken was a lot better than expected!

Are you interested?

Request pricing

Vivian X.

Married on 30/09/2017

We thought we were getting good value when the owner offered us a free half hour. However, he kept complaining about that free half hour on every subsequent meeting with us.

He also double-booked and wouldn't promise us a set-up until the last minute and then showed up late by half an hour.

He asked for a single vendor meal, which we obliged, but then showed up with additional staff and rudely demanded to be given two meals. He even demanded to see the manager to get the food (after showing up late)!

Also, instead of manning the booth, he spent 15 minutes loudly talking to people during our speech, which we feel is utterly unacceptable and disrespectful.

We would not recommend his services. You get what you pay for.

Ruby Photobooth's reply:

-We have 2 set of photobooths and well-trained attendants
Not last mins notification, as per my email sent to you on 09/18/17, you were notified that I might have 2 bookings on that day. We always do professionally in each and every of our services as we have well-trained staffs and high-quality booths to serve our clients.

- The Real-time operation of the booth 7:55 pm- 11:40 pm (Scheduled 8:00-11:30 pm)
I was asked to come to do set up after the cocktail which finished at 6:45 pm (refer to email). As per your request, we arrived(Showed up) at your venue at 7:15 pm to do the setup,(normally take 20-30mins to competed) as promised, to make sure all your guests finished cocktail and entered the dining room without being disturbed.

- We Always start the session up On Time
I don't know what is the meaning of 'last min' to show up? please keep in mind that, unlike 'Starting time', the 'Arrival time or the show up time' can only be estimated, and cannot be promised. However, more importantly, is that we 'Did Not' and 'Never did' start the session Late and in fact in your case the booth started at 7:55 pm and finished at 11:40 pm (Scheduled 8:00 pm-11:30 pm). I wish you do not mind to ask your coordinator or the guests who did the 1st session to prove my statement.

-Never ask for an extra meal.
At around 8:30 pm after the booth had been running for 30mins and proven everything working good, I and my stuff start taking the late meal in turn( Never having the booth unattended). One of the vendors kindly offered the rest of his meal to my staff as the gentleman finished his job and leave earlier.
We asked the manager for a 'New set of Spoon and folk'and see if there are some left-over food and Not an "extra meal'. Fortunately, the manager kindly offered my stuff not only the new set of spoon and folk but also some leftover food from the previous courses. We appreciated to his offer. Please understand that my staff came for assisting me to provide and maintain high quality of services to your guests and not for the food. If you need to pay extra for the extra meal due to the misunderstanding, please let me know and I would like to pay the price of the food.
-Apologized for having a conversation with a guest.
The 15 mins PR conversation with one of the guest regarding the introduction of the booth was stopped after 1 mins when the speech started. Again, my assistance was at the booth serving people while I was away and Never leave our booth unattended.
- Confirmation of 30mins bonus
Never intend to complain the bonus offered, (What for?). We had 2 meetings totally before the services, the last meeting I mentioned the 30mins bonus was to 'confirm' the period of operation time and the last offer I can provide after giving you 10% off of the 1st quotation. I see nothing to complain about offering client some bonus. and in fact I am more than happy to give my client a reasonable offer.
Based on Fact
Thank you for all reviews as we need such commend to improve our quality of service. We are more than happy to have either positive or negative review which based on fact.
Thank you!

Carolina M.

Married on 23/09/2017

Our photo booth was awesome. Our relatives and friends had a really good time. Eddy arrived earlier than expected and organized the photo boot. The quality of the pictures is good and he did extra when people requested.
We met with Eddy before the wedding day and he gave us ideas and suggestions.
The price was really good compared with other photo booths.
We really appreciate his job.


Melanie C.

Married on 29/07/2017

Ruby Photobooth delivered their services as promised and their photobooth was thoroughly enjoyed by the guests at our wedding. The price was very economical as we requested for 4 hr service with unlimited prints.
Map
1217-8323 Kennedy L3R 5W7 Markham&nbsp(Ontario)