Reviews for Ganaraska Forest Centre
Awards
14 User photos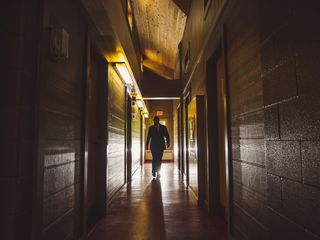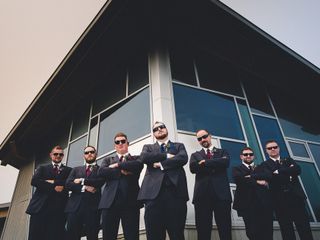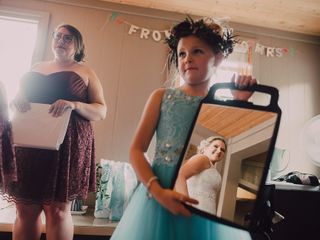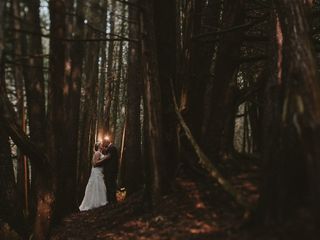 Kelsey Mcmaster · Married on 29/09/2018

The Perfect Venue!

From the moment we saw Ganaraska Forest Centre, we knew it was the venue for us. We were able to tour the property multiple times, ask all of the questions we had, and if we needed something answered later Linda and Shayne were very quick to respond. We got the venue from 5pm on Friday and loved spending the weekend on site with family and friends.

Sent on 12/10/2018

Ganaraska Forest Centre's reply:

Hello Kelsey and thank you for taking the time to write such a favourable review. All of us here at the Ganaraska Forest Centre strive to provide a special and meaningful experience for every couple. We are so pleased that you enjoyed your stay with us and we all wish you and Ethan a lifetime of happiness together!

Crystal Scott · Married on 18/08/2018

Magical Wedding at GFC

As soon as we toured Ganaraska Forest Centre, we knew we found the perfect venue for our wedding day! Not only are the grounds picturesque and the energy of the trees are outstanding, but the whole entire team was welcoming, kind, quick to answer questions and excited to assist us in planning our wedding weekend! That's right, from 5:00pm on Friday to 12:00pm on Sunday, we completely took over the GFC and created a wonderful wedding weekend! So many memories, as our immediate family and bridal party (plus their partners!) stayed onsite both Friday and Saturday night. We had so many laughs on Friday night, from the rehearsal dinner in the cafeteria portable, to basketball in the gymnasium, we had a blast making GFC feel like our own special space. Come Saturday morning, everyone was settled in and ready for our big day! The grounds were spotless and gorgeous! The bunks were comfortable, and it was so fun to have everyone there on-site. The administration staff answered our +++questions leading up to the event, and always provided great feedback and tips to ensure a successful wedding day! Our wedding day was simply beautiful, and everything went so well as we had an incredible team at GFC! Thank you to Linda, Amy, Shayne and Michelle for all your help! Our wedding day was a whirlwind of love, fantasy, escape and joy – and it could not have been possible without finding GFC – a gem of a wedding venue!!

Sent on 22/09/2018

Ganaraska Forest Centre's reply:

Hello Crystal and thank you so very much for offering this glowing review. We are just thrilled when our clients have such a wonderful experience at the Ganaraska Forest Centre. From all of us here, we wish you and Colin a lifetime of happiness together!

Jennifer P · Married on 16/06/2018

Absolutely 100% Perfect

The venue is absolutely stunning, the ceremony site is breathtaking, you can have guests stay over inside or camp and there are so many possibilities for how to use the indoor and outdoor space before, during and after the wedding. It's a very special place. We are so happy that we were able to have our special day there and our guests all commented on how much they loved the venue. One of the best parts though is the experience with the staff. Every single person we deal with (Linda, Shayne, Michelle and Brock) were incredibly helpful and really go out of their way to ensure everything goes smoothly right from the initial phone call, tours, to planning logistics, answering questions quickly, helpful information packages and support for the actual day. We would recommend this venue for a beautiful site but also a wonderful and supportive experience from the venue. We absolutely loved the whole experience.

Sent on 05/07/2018

Ganaraska Forest Centre's reply:

Thank you Jennifer for your kind remarks. It is our mission to make every wedding experience unique and exceptional for every couple. We thank you for choosing the Ganaraska Forest Centre for your special day and we appreciate you taking the time to provide this wonderful review. We wish you and Chad a lifetime of happiness together!