Reviews for The Windermere Manor
Awards

7 User photos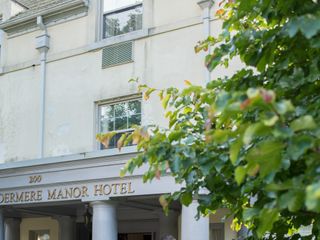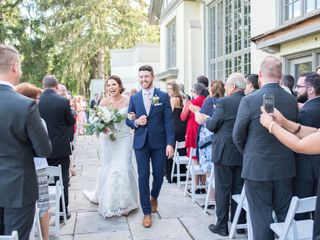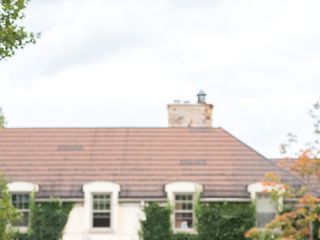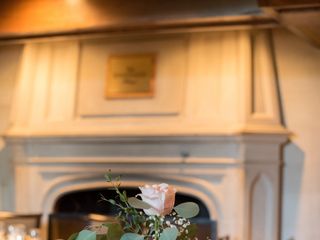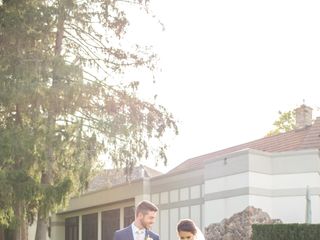 Bailey · Married on 25/01/2020

Beautiful Venue!

Such a wonderful venue! The hall is gorgeous - no need for a lot of decorations. The grounds are breathtaking, so photos are spectacular!

Sent on 03/02/2020

The Windermere Manor's reply:

Hi Bailey,

Thank you for the wonderful review! We are happy to hear you enjoyed your special day at Windermere Manor. We wish you both a lifetime full of love & happiness!

Amber Melhado · Married on 27/09/2019

We are so glad we chose Windermere Manor as our venue!

We got married on Sept 27, 2019 and we are so glad that we chose Windermere Manor as our wedding venue. Our coordinator Lesley was amazing to work with from our first meeting onward. She went above and beyond answering many questions over email in a very quick response time, she helped firm up every detail, made sure our event orders were always up to date so we never lost track of pricing, worked very well with all our other vendors, and on the day of she kept everything running smoothly and made sure we always had everything we needed (including food!) Big thank you to Lesley. As well, all the staff were amazing. My family and friends told me they loved the bartenders, and that the catering staff were all very friendly and professional. The food was so amazing, and we are still hearing from guests how much they all loved the food. The venue itself has a beautiful charm and really didn't require a lot of decoration because its historical beauty speaks for itself. We had our dream wedding here and wouldn't have changed a thing! Thank you Windermere Manor!
- Amber & Alex

Sent on 14/11/2019

The Windermere Manor's reply:

Thank you for the wonderful review and for choosing Windermere Manor as your wedding venue this past September! All of the staff and management are happy to hear you both enjoyed your experience with us from booking throughout to your wedding day. Your kind words will be passed forward to Lesley & the staff! We wish you and your husband all the best in the years to come!

Katelyn Vernon · Married on 14/09/2019

Excellent Venue

Windermere Manor, and their coordinator Lesley Rebry was great to work with. The Manor was affordable, classy, vintage and beautiful. With Lesley's assistance everything was easy to organize and she always new exactly what I wanted. Our Wedding day was perfect, and I would highly recommend this venue,

Sent on 16/11/2019

The Windermere Manor's reply:

Thank you for the great review! We are so happy to hear you enjoyed your special day at Windermere Manor. We will pass forward your kind words to Lesley and our staff. We wish you all the best!

Ashley Kaniuk · Married on 07/09/2019

Incredible beyond words

From the beginning of our venue search, I knew almost immediately that Windermere had the look and feel we wanted for our wedding. Intimate, grand, gorgeous grounds, and having all the things we needed in one place. Not only did Windermere have everything we needed, they went above and beyond in terms of service, care, and overall incredible experience of the wedding. We had two years to plan our wedding (though I have dreamt about our big day for the entire 9 years we were together!), and we worked with our incredible Wedding Coordinator, Lesley Rebry. She was always quick to answer any and all of my questions, open to making our day the way we wanted, and literally took care of everything exactly how we wanted. She calmed me when I was incredibly stressed, and she knew how to make sure myself, my husband, our vendors, and our guests had everything they needed. Our guests throughout the night kept telling us how much they loved the wedding, the food, and praised how organized it was and we could NOT have done any of it without the team and the culinary team at Windermere. We are so very grateful for choosing Windermere as our wedding venue – it was a dream come true, and every detail was exactly what we wanted! Truly, I can't put into words how happy we feel about the whole day. I wish we could do it all over again the exact same way just so we can take it all in again!!

Sent on 25/09/2019

The Windermere Manor's reply:

Thank you for your great review and for choosing Windermere Manor as your wedding venue! We are so happy to hear you enjoyed your special day and it was everything you envisioned. We wish you and your husband all the best!

Candace Maitland · Married on 25/05/2019

Beyond amazing!

It is a shame that Windermere is discontinuing their wedding services. Everyone loved the look and the intimate feel to the venue, it required minimal decorating, the staff was amazing and their overall wedding package was incredible! We cannot be more happy to have found the venue in time to book our wedding here. Everyone and everything about the venue made our wedding day perfect! I wish everyone could get married there and have such an amazing time like we did!

Sent on 30/05/2019

Sarah L · Married on 16/02/2019

We loved our venue!

Our coordinator was Lesley, and she worked beautifully with our DOC to provide us with an absolutely near flawless wedding day! with only a few hiccups, most of which were our own fault the day was perfect. The staff were professional, efficient and a pleasure to work with. Our guests loved the cozy ambiance of the manor for our winter wedding with the fireplace going and beautiful woodwork in the grand hall. The food was delicious, which is always a feat with wedding food! Our bartenders were raved about post wedding and really overall we can't them all enough for creating such a lovely day for us and all our guests! The whole experience was great from booking to the big day. We highly recommend you check out Windermere for your day, they are quite competitive cost wise for other vendors in the city and naturally have a lovely landscape for photos. Thanks again Windermere!

Sent on 08/03/2019

Amber Ferris · Married on 18/08/2018

Perfect wedding day

It was absolutely perfect! Except the air conditioning at night was not high enough I had to change out of my dress when we started dancing. Other than that the whole day was absolutely perfect I. Every way.

Sent on 19/09/2018

Kelsey Fisher · Married on 10/02/2018

Beautiful Venue with Some Minor Issues

When my fiancé and I got engaged, we knew Windermere was going to be our venue. It was the only one we looked at and we booked the date as soon as possible. After being passed through a few wedding coordinators, we ended up with Lesley. She was great and helped us quite a bit along the way.

Unfortunately we did run into some issues day of and after our wedding. We were informed 3 days before the wedding that the beef dish contained pork, something I am allergic to and two other guest could not have. We chose another meal for the three of us. When the plate was served to me at dinner, I frowned simply because I was jealous of everyone else's beef. My waitress noticed and I told her why I couldn't eat it. Immediately she became concerned as the sauce had pork in it! She very quickly replaced my entire plate with a very sincere apology (not her fault) but it never should have happened in the first place as they were aware of my allergy. We also had an issue the next day picking up décor. When we came to pick up our flowers they were gone, including my bouquet! No one in the venue had any idea who had come to pick them up, just that the flowers were gone. Thank goodness I had hired Unmistakeably You who tracked them down, otherwise we would have lost all of our flower arrangements, bouquets and centrepieces.

Even with the problems, the venue was absolutely gorgeous. We didn't need a lot of décor in order to give it the classic feel we were looking for. The wait and staff were extremely attentive and professional. It was the perfect size for our smaller guest list (50). AND THE FOOD! I will be dreaming about the potato soup for the rest of my life. I would not hesitate to book the venue again, but I would be a little more assertive about some items.

Sent on 19/02/2018

Samantha Babbar · Married on 11/08/2017

I would recommend Windermere 100x over. Theyre were so flexible with changes and our coordinator,Jory, was just phenomenal. Everyone loved the food and the venue was gorgeous. The grounds were well kept as I had my wedding during the summer.

Sent on 12/09/2017

The Windermere Manor's reply:

Hey Samantha!

Thank you for your kind words! We take great pride in not only our food but as well as the actual venue and surrounding grounds. We like it to be picture perfect so all our couples can enjoy and the scenery!

It was a pleasure to host your wedding here, we wish you all the best as newlyweds and your wedding is definitely one to remember!

- Windermere

Emily Pawelec · Married on 04/03/2017

My husband and I had our winter wedding March 4th 2017 at the Windermere Manor. We loved every second of our wedding day!
The Windermere staff were very helpful, friendly and we could really tell that they love their jobs and care very much about the customers.
Our wedding coordinator was Danielle, and she was amazing. She was very helpful leading up to our wedding, answering all of our many questions and was as enthusiastic about our day as we were!
The 'day of' the staff did an amazing job setting up and serving our guests.
We are so glad that we picked the Winderemere to host our wedding; our guests are raving!
Thank you Danielle, Brenda and all the Winderemere staff!
Emily & Matt Pawelec

Sent on 05/04/2017

The Windermere Manor's reply:

Thanks so much Emily! It was a pleasure to work with you and your family! Your day was truly special and one that I'll remember for years to come!