Reviews for The Waterside Inn
Awards

20 User photos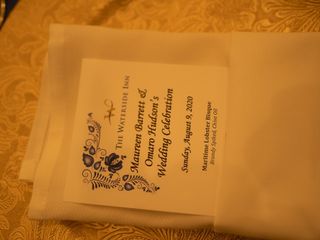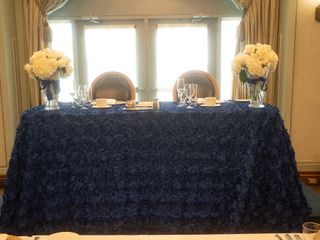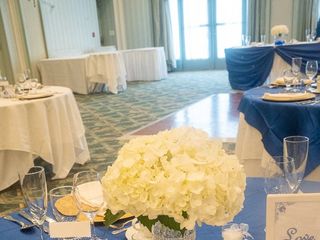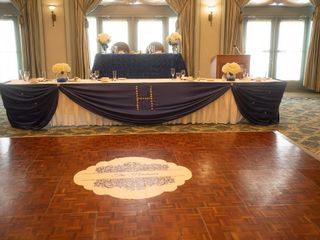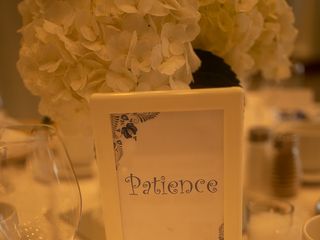 [Anonymous]

We had a very off beat wedding that incorporated both my Newfoundland heritage and my husband's Serbian heritage. The team at the Waterside could not have made our party/event/ceremony any better.
While we had 130 people the staff still managed to make it seem like an intimate event.
2 years later, our guests are still raving and would like us too have another party there!
Thank you for making our special day extra special!
Jacki & Bob

Sent on 11/01/2017

The Waterside Inn's reply:

Your wedding was definitely a fun and unique one, both to plan and experience as a guest! Thank you for allowing us to be a part of it!

Erin G. · Married on 27/09/2014

The waterside made our day a very special one. The staff were great and Marlene was an enormous help throughout the whole process. Highly recommended, it was a lovely venue. Our friends and family thoroughly enjoyed the day.

Sent on 11/01/2017

The Waterside Inn's reply:

Thank you for your wonderful review Erin! It was great working with you and we hope to host you again in the future. Thank you.

S Yari · Married on 23/08/2014

We had our ceremony and reception at the Waterside Inn and we could not have found a better venue. We worked with Marlene at the Waterside and she is simply amazing! She answered all our questions and emails so fast and ensured that our day was perfect. Anytime I felt any stress, Marlene put my mind at ease.

I provided the Waterside with all the table setting pieces and all the décor we wanted and the Waterside ensured that everything was placed perfectly. The reception room looked amazing, beyond everything I had envisioned.

The entire staff at the Waterside ensured our night was perfect. Tony is amazing as well. He ensured our reception flowed smoothly and accommodated everything we asked during the night.

Pretty much all of our guests requested early check in as well. Marlene and her staff accommodated our guests as well. The Waterside was very flexible in everything we asked. We are so glad we saw Marlene at the Bridal Show.

Thank you Waterside Inn for an amazing wedding! We couldn't have asked for a better venue.

Sent on 28/08/2014

The Waterside Inn's reply:

Thank you for your amazing review! It was a pleasure working with you both along the way and I hope we can do so again in the future! Congratulations and thank you again!

[Anonymous]

The Waterside Inn was a great venue for our wedding. We wanted a place where the food and accommodations were all on-site and the Waterside was perfect for this. The planning was so easy, and made me feel like it was all under control. I had so many questions, and all were answered in a timely manner and without making me feel like they were silly questions. The space itself worked out so well, and everything was set up as we wanted, and looked fantastic. The food was amazing, and to this day people still like to tell us how good the soup was - and really, who remembers what you ate at a wedding that happened a few years ago? The staff and manager were amazing on the day of the wedding. We had some things come up, totally nothing at all to do with the Waterside at all, but they handled everything behind the scenes for us, and took away all of our worries so we and the guests could all enjoy the day. We would totally recommend the Waterside. We have actually, recommended it already and friends took us up on the recommendation :)

Sent on 07/03/2017

The Waterside Inn's reply:

Thank you for your fantastic review Jocelyn! I'm so happy to hear that you and your guests enjoyed themselves and still mention us! That's definitely the sign of a successful event. Thank you!

Shelley R. · Married on 05/07/2014

My husband and I got married at the Waterside Inn and it was the best day of our lives. The wedding co-ordinator Marlene was exceptional at her job. She helped us from day one create an amazing experience for both of us that will last a lifetime in our memories. We had our ceremony and reception all in their hall. The staff was beyond accommodating, friendly and went above and beyond their duties. We did not have a worry the entire day and night. Our guests are still talking about the hospitality they received. One of the best features of having your wedding at the Waterside is your guests don't have to leave. Til this day our guests still rave about the food. From the first minute we stepped into the Waterside we were extremely happy. We would definitely recommend anyone looking for a venue for their wedding look no further. The Waterside is the place. You won't be disappointed. Thanks to the Waterside for making the beginning of our lives together a memorable one. To Marlene for being their every step of the way.
The Bishops

Sent on 22/01/2017

The Waterside Inn's reply:

Thank you so much for your AMAZING review! It makes me so happy to read feedback like this, not only for our venue, but for myself, as I truly enjoyed working with you both and it's clients like you that make me LOVE my job everyday! Thank you again and hope to work with you again in the future!

Jay Z. · Married on 01/06/2014

Simply Amazing! The venue is located in a beautiful harbourfront
Staff are super friendly and accommodating, The Food served here is exquisite! If you and your wedding guests are a fan of oysters, you are in for a treat! The wedding coordinator Marlene is super patient, super responsive, incredibly informative and helped us with everything we needed.

Sent on 02/06/2014

The Waterside Inn's reply:

Thank you for your amazing review Jay! You and Noa were such a pleasure to work with. Thank you again and good luck with your relocation! :)

Bill S. · Married on 24/05/2014

I have three daughters. All three had their receptions at the Waterside Inn. Our greatest challenge was to make each one a unique and unforgettable experience. Working closely with the Chef, the Food and Beverage Manager and the Catering Manager, I am delighted to say that each event was an incredible and memorable success. Thank you team.

Over the years, my experiences with the Waterside have always been very positive, in fact my wife and I still stay at the waterside Inn for a get-away weekend or for a great meal.

Sent on 21/01/2017

The Waterside Inn's reply:

Thank you for your wonderful review Bill! I'm glad I was able to meet your family and assist with one of them. Thank you for your continued support and we hope to host your family again in the future (baby showers, baptisms, birthdays, anniversaries!). :)

Lu-Ann S. · Married on 27/09/2013

Exquisite service. Our event coordinator thought of things we hadn't.
The staff were knowledgable and attentive. The food was extraordinary, and the service top notch!
Everyone at Waterside Inn made our wedding an absolutely perfect experience.
Thank you!
Stephen & Lu-Ann Soyka

Sent on 24/10/2013

The Waterside Inn's reply:

Thank you so much for that wonderful review!

Alexandra M. · Married on 23/08/2013

We had our wedding at the Waterside in this past August and everything was perfect. The staff was friendly and attentive and the night went off without any issues. We dealt mainly with Marlene before the wedding and we couldn't have found a better person to help us plan our wedding. She answered all my questions and made planning my event stress free. I would recommend the Waterside Inn to anyone who wants to have an amazing, beautiful, stress free wedding at an amazing location for an affordable price.

Sent on 23/10/2013

The Waterside Inn's reply:

Thank you Alexandra!

Lindsay D. · Married on 17/08/2013

Our wedding on August 17 at the Waterside Inn was a fantastic event and a great day. The food was delicious and cooked perfectly, the staff was helpful, friendly, professional and a pleasure to work with on our day. Everything ran on schedule, all set up was done correctly and promptly, and the hotel staff worked with my vendors extremely well.

The planning of the wedding was made much easier and a great experience with the staff at the Waterside, in particular the Venue Coordinator Maureen. She was so helpful, accommodating, informative and prompt to any inquiries I had and was an joy to work with. The head staffer on hand the night of the wedding was fantastic as well. He was very attentive and went above and beyond to ensure the bride and groom were happy with the day. The staff made planning a wedding stress-free and a wonderful experience.

Several guests complimented that it was the best food they have had at a wedding. The set up for the cocktail party in between the on site ceremony and reception went flawlessly and was decorated beautifully. THe overnight guests were well taken care of on the day.

Overall, I would not hesitate to recommend this venue to others and have another event here myself. The only slight negative is I wish there was somewhere on the property that could have accommodated an outdoor ceremony.

Sent on 23/10/2013

The Waterside Inn's reply:

Thanks for the amazing feedback Lindsay! And hilarious that you were on a phone call with a Maureen prior to writing it and called me by that name. No worries! It was a pleasure working with you and Andrew. Thank you.