Reviews for Oceanstone Seaside Resort
Awards
6 User photos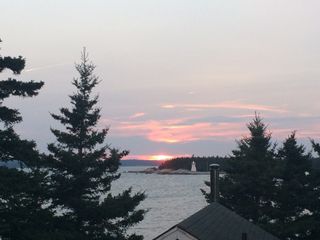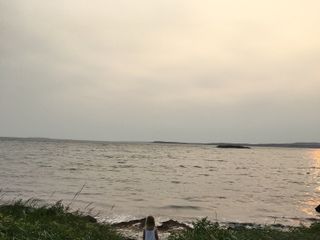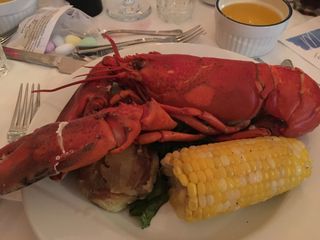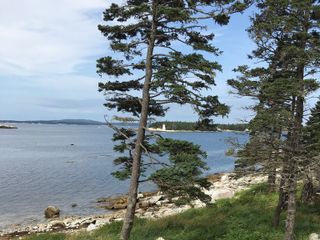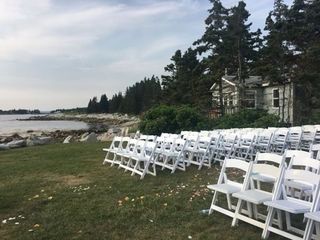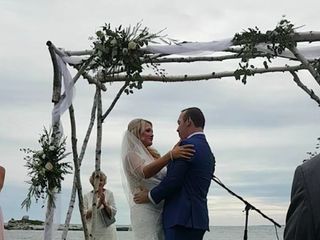 Sarah · Married on 25/08/2018

The PERFECT venue!!!

What makes Oceanstone the perfect wedding venue? Is it the incredible view? The feeling of being at a summer-camp-meets-high-end-resort with everyone you love? The unbelievable food? The top-notch servers and bartenders? The perfect sunsets? The generous and friendly spirit of everyone who works there? The smell of pine and tea roses?

Actually all those things are great but what sets Oceanstone apart is ROBERTA!!! She's the wedding coordinator there, who says she makes it her job to "make you feel like a guest at your own wedding." And it's true.

In the lead up to our wedding, she answered every email and call promptly and thoroughly, was generous and flexible with our whims and changes, was always cheerful and friendly, and gave us complete attention when we were onsite. No detail was too small and she made it all a reality.

On the day of the wedding, she was INCREDIBLE. I work in television so I know what it's like to be on a busy set, filled with crew, extras, fussy actors, and hangers-on... I would hire Roberta in a heartbeat to work in that environment; it's hard to find people like her! I made a TON of decorations and she ensured everything ended up exactly where it needed to be - while adding her own judgement with extra bits and pieces to make the place look better than I could have imagined. She was positive and smiling while spending all day putting out fires, and going above and beyond to make the day absolutely perfect. I had a moment or two of being a bridezilla (well... Canadian bridezilla at least), and she was gracious and kind about it. All my guests raved about her.

Even after the wedding she was so helpful with our wrap up - her staff packed up everything and helped us out with some issues we had with our farewell brunch in one of the cabins.

The details - we had a weekend wedding (Saturday) with around 100 guests. Dinner indoors in the main hall, dancing downstairs (I was unsure about downstairs at first bc of the low ceilings but everyone loved it and really was more inclined to dance because of the intimate feel). We did a welcome bbq and farewell brunch at Captain's House which was amazing. We did the lobster for our entree and it was PERFECT - definitely very fresh and sweet, and a good size. We also had an oyster shucking station for cocktail hour, a huge hit! Oceanstone also did a great job of accommodating every guest with dietary restrictions.

I could not imagine what my wedding would have been like without Roberta, she is a total badass. I would recommend Oceanstone in a heartbeat to anyone planning a wedding - I know many people have a lot of stress on their wedding day but thanks to Roberta and the amazing Oceanstone staff, I was able to enjoy myself and not worry about any of the details, even without hiring a separate planner or day-of-coordinator. So grateful I got to have not the wedding of my dreams, but a wedding beyond my wildest dreams, at Oceanstone.

My only complaint is that I can't time travel back to that day to enjoy it again. That and I got a little cold at 4 am at the campfire. :)

Sent on 04/09/2018

John Boutilier · Married on 09/06/2018

Oceanstone seaside resort

Myself and my new bride had our wedding at Oceanstone seaside resort in Indian head Nova Scotia and everything was amazing, the staff did anything they could to help in any way, I would of course recommend this venue to anyone, it was beautiful.

Sent on 10/07/2018

Oceanstone Seaside Resort's reply:

Thank you so much and we loved having you with us!!!!! Please please keep in touch and come see us again!!!

Jill Smith · Married on 27/07/2017

Oceanstone was amazing! I would absolutely recommend this venue. it was stunning!
The staff was incredible, everyone helped with EVERYTHING! The venue itself is perfect for a small wedding (I would say 80 people max) everyone can stay on the resort, making it have a nice community feel.

Sent on 28/08/2017

Oceanstone Seaside Resort's reply:

Thank you so much Jill and James for sharing your special day with us at Oceanstone!!! and the comments about the helpfulness of the team are wonderful- Thank you again for taking the time to send your comments- we hope to see you again soon!!