Hired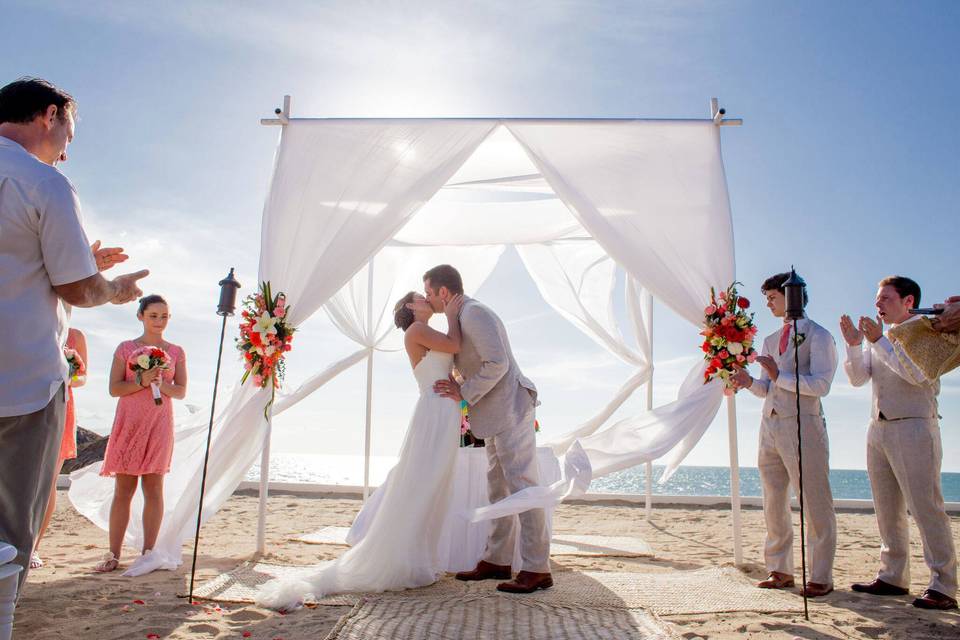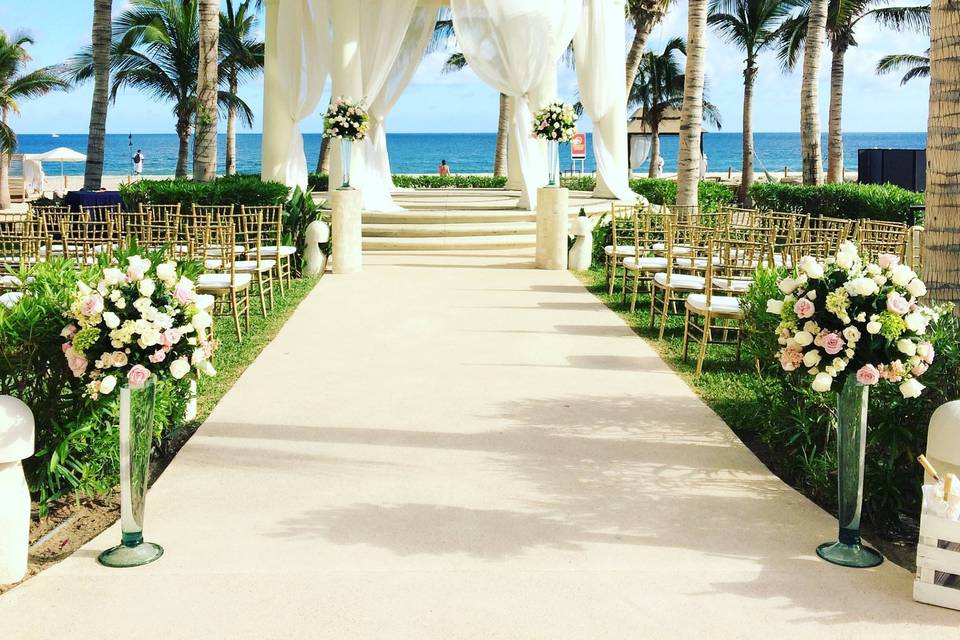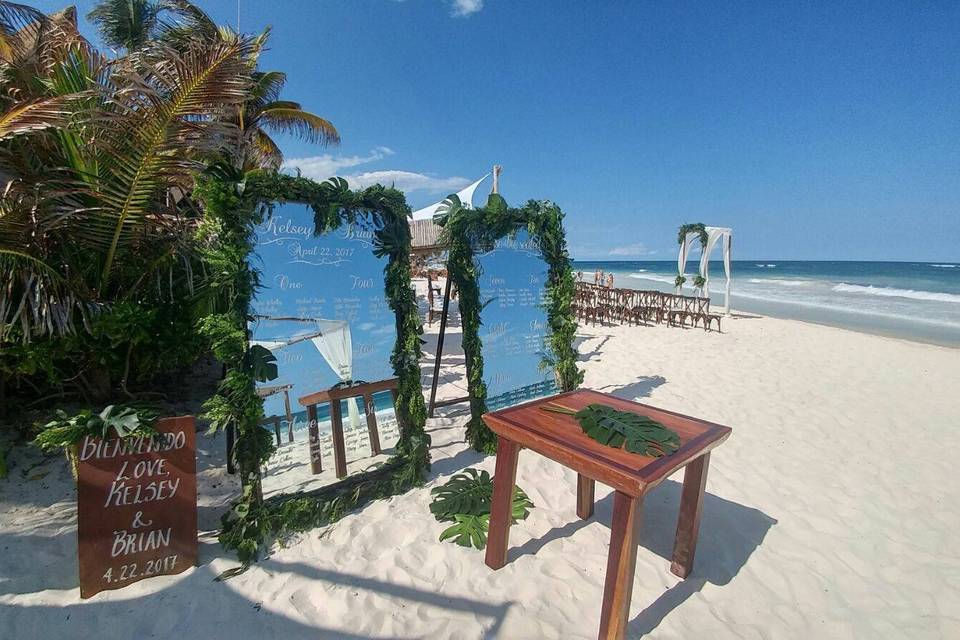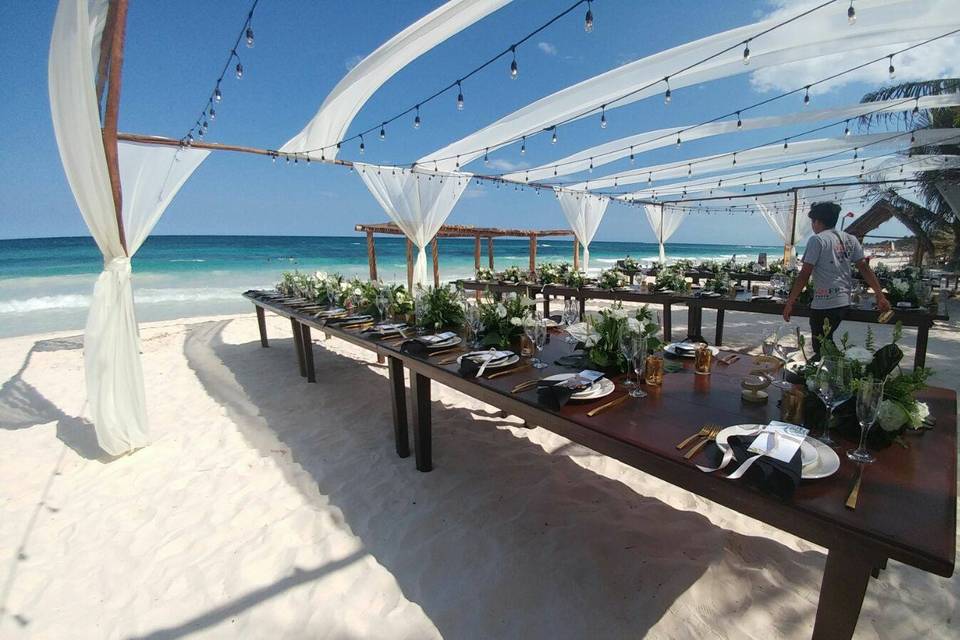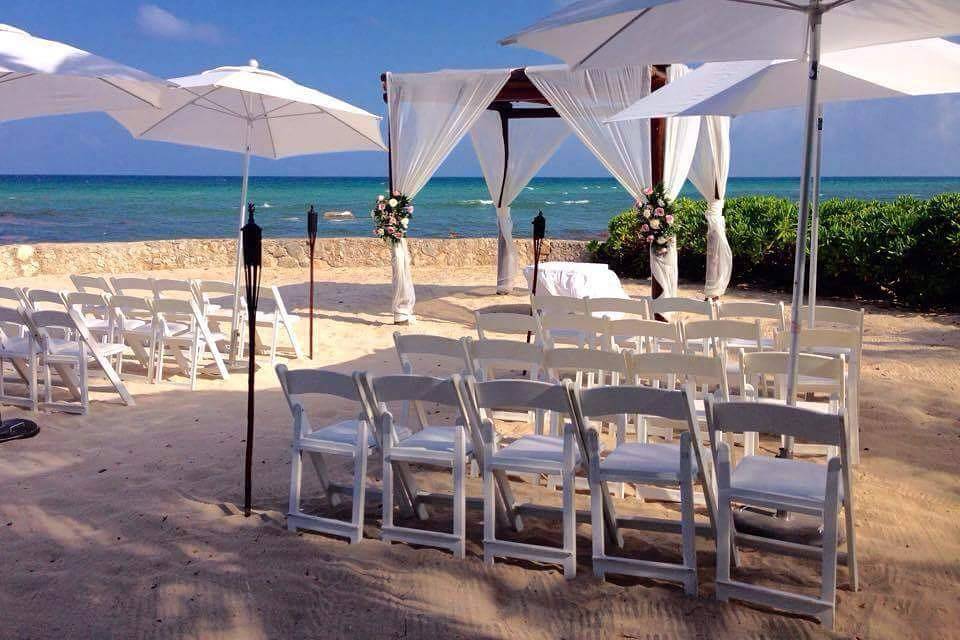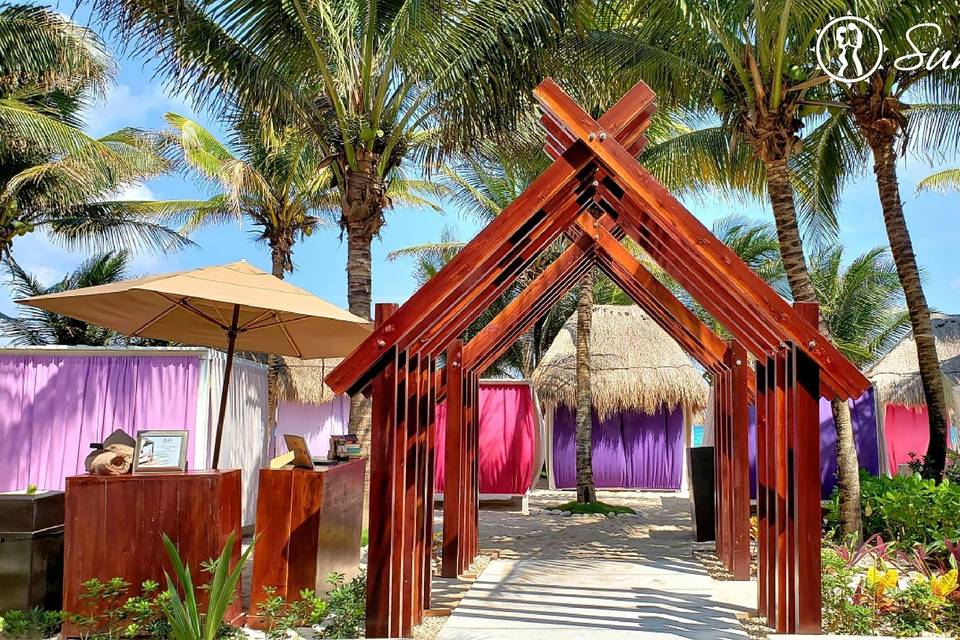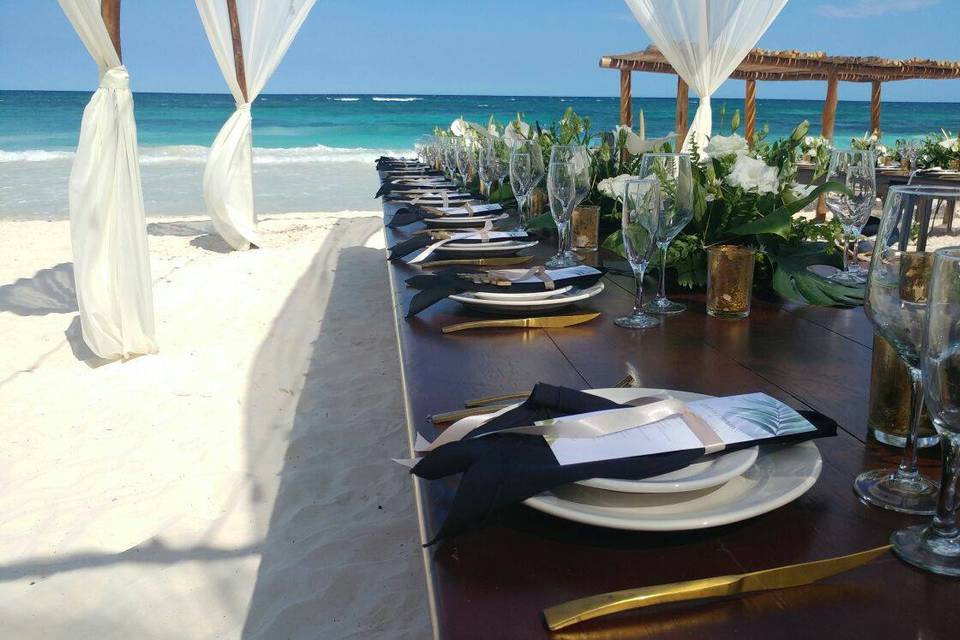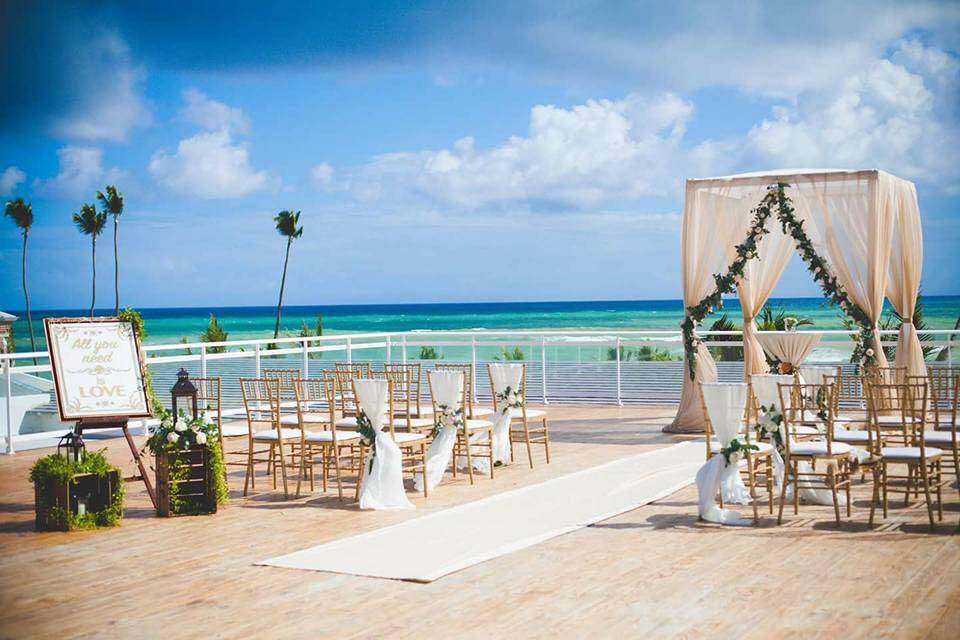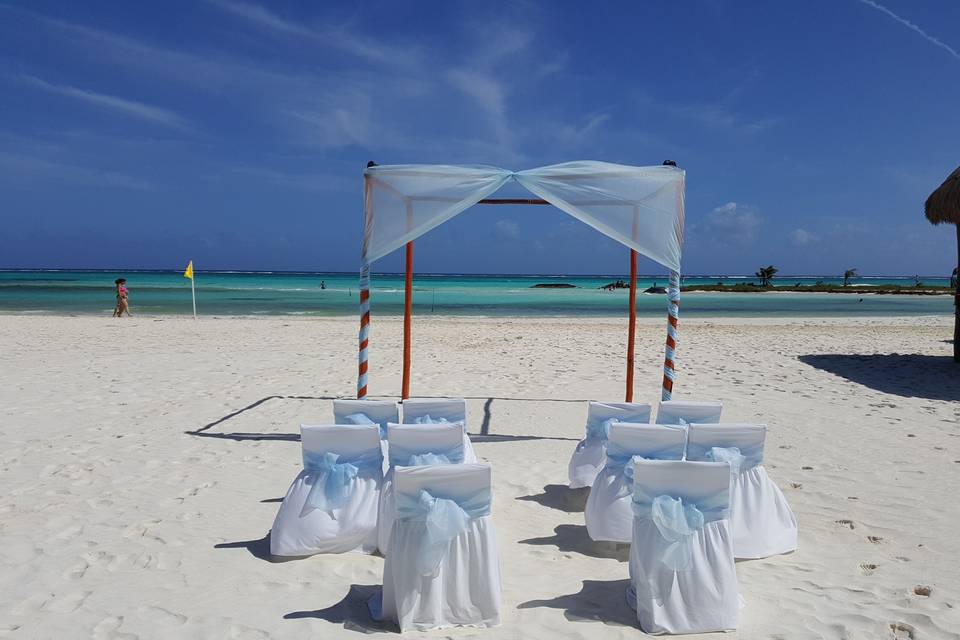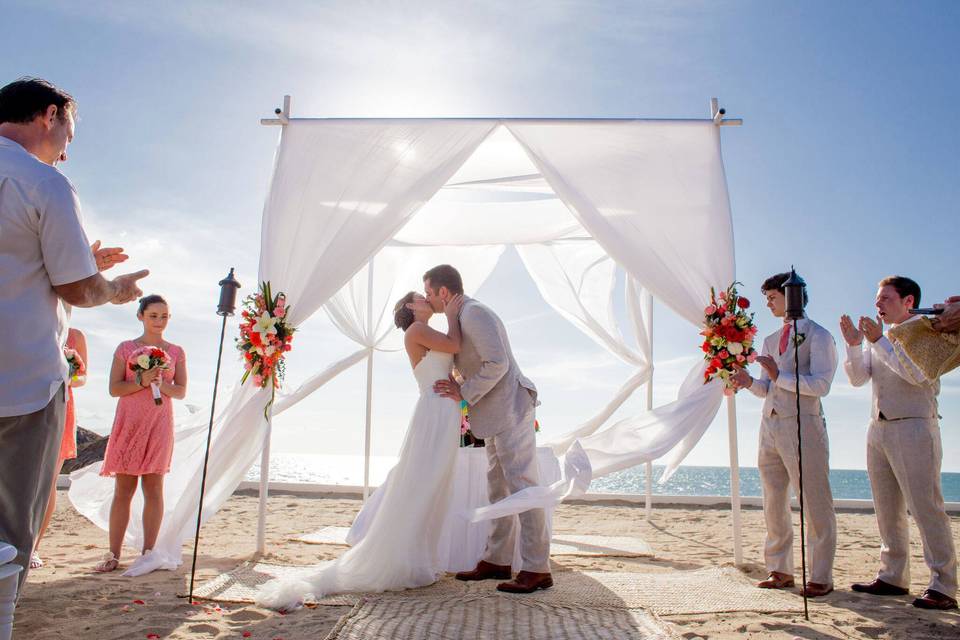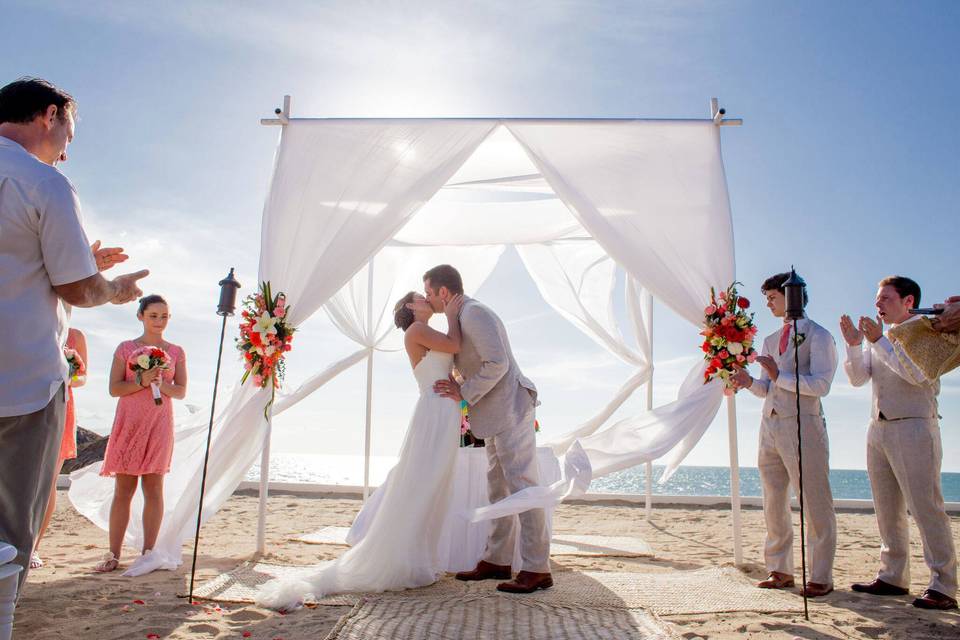 About
Located in Victoria, British Columbia, SunLovers Travel Group provides full-service destination wedding planning and skilled travel consulting to brides-to-be nationwide. This should be the most enjoyable time for you and SunLovers services ensure a pleasant and worry-free engagement and wedding planning process.
Experience
Kim is a certified destination wedding and group specialist. She focuses on simplifying the process in order to make the celebration stress-free. SunLovers Travel has over 20 years of experience, and offers the best service for destination weddings. Kim Crosby has received many awards throughout her career with some of the most notable honors below:
2016 Gold Magellan Award for Travel Agency Website, Travel Weekly
2015 Top Destination Weddings Mexico, Love Mexico
2013 Gold Magellan Award for Travel Agent Innovation in Destination Weddings, Travel Weekly
2013 Hall of Fame Award, Karisma Hotels & Resorts
Honeymoon & Destination Wedding Specialist, Travel Agency Academy
Services offered
This company will guide you through the process and provide valuable insight, advice and support for organizing your special day! Every wedding is custom tailored to meet personal needs, vision, and budget. They are there for you to support you through the planning process.
Vendors you may like
Check out other vendors that are popular with couples right now
5.0 out of 5 rating
Quality of service

5 out of 5 rating

Response time

4.9 out of 5 rating

Professionalism

5 out of 5 rating

Value

5 out of 5 rating

Flexibility

5 out of 5 rating
100%
Recommended by couples
14 reviews
Anna
Married on 29/01/2014
Anna and Scott

Married on January 29, 2014
at the Azul Sensatori Hotel
Riviera Maya, Mexico

I am so glad that we booked with SunLovers for our wedding. We were treated like royalty our entire trip! The resort was fantastic, the food was outstanding and the service was beyond compare, all this from a resort we wouldn't have considered if we hadn't been working with Kim. I fully realized just how much work goes in to each wedding when I met with the onsite staff the week before the wedding. They reviewed every single detail with me, including those I hadn't even thought of! Our guests also commented on how great SunLovers services were - they were very impressed with the level of detail and the individualized attention you were able to give you our group. Kim, your services far surpassed what I had expected to receive and we are so thankful for everything you did to make our week so special. From our first meeting with you, to having dear friends surprise us with their presence as I walked down the isle, our wedding was absolutely everything I had imagined and it is in no small part due to SunLovers. Thank you Kim for everything you did for us, we are truly appreciative and will be recommending you at every opportunity!
Kim G.
Married on 23/10/2013
Could not be happier with the service we received from Kim. She's exceptional, and made our wedding incredibly stress-free, never mind helping us to find the perfect venue at which to have our destination wedding. I would not hesitate to recommend SunLovers to anyone looking for a Destination Wedding Specialist!
Delia
Married on 21/04/2013
I heard of Kim from a coworker, Brandi. She was just raving how hassle free the entire process was. Indeed, the fee that Kim charges is peanuts compared to what she delivers. Her ability to problem solve when friends and family fly by the seat of their pants, pull out of their deposits, forget last minute details, and demand the impossible. She also offers wedding planning services ( I didn't access those, I had hired a wedding planner privately).

Basically, I told Kim my budget and wishlist and she helped me find something that was wedding appropriate and around the budget (as opposed to the other travel agents that just gave me quotes that were ridiculously high to random, massive resorts). Kim told me about loopholes that would be beneficial to me, and risks associated with the same. She kept the travel group constantly updated and answered all their questions promptly. She strongly advised and made it possible for my fiance and I to have an oceanfront room. She did not hide the fact that airline companies give out a certain bonus if one group books a minimum number of rooms, and credited us that bonus toward our suite! She worked magic to make it easier for my sister and her kid to come and was still mindful of a realistic budget. Kim tracked down a guest that was vacationing in another country to make sure the payment would arrive on time ! Kim will talk to you, when needed, and will talk lots and answer all your questions. Listen to what she has to say, it's valuable information, and some of that info you won't find anywhere else. And she never, ever, ever pressured me into doing something I wasn't comfortable with.

In summary, Kim is a great travel agent with excellent customer service skills and excellent knowledge of the business and the people in it. Her service really is a personalized service. With Kim, you get information, education, service like nowhere else, and of course, the trip of your dreams :) Worth every single penny!
Jan D.
Married on 17/04/2013
Justin and Jan DeOliveira
Married on April 17, 2013
at the Azul Sensatori Hotel
Riviera Maya, Mexico

The first time I spoke with Kim, I knew that we had made an excellent decision by seeking out her destination wedding services. Kim is an absolute expert on the Riviera Maya and knows the resorts inside and out. Her amazing attention to detail made our wedding planning into a seamless process. All of the organization, planning and time that Kim put in leading up to our wedding, made our trip into a stress-free, amazing vacation!

We were so happy with the Azul Sensatori, it was just the right size resort for our wedding group, the food was amazing and the service was over the top! When it came to the wedding, our coordinators took such great care of us, we felt like we had nothing to worry about and our special day was everything we had envisioned!

We honestly had the best time at the Azul Sensatori, it was the perfect resort for us and all of our guests. Everyone was impressed by the resort, the food and most of all, the service. I thought that the wedding coordinators did an amazing job and we really did have the perfect wedding.

Thank you again Kim for all your hard work, you are truly amazing at your job! All of our guests commented on how great you were also. We really have you to thank for such an amazing wedding trip and we can truly say that our wedding was a success because of you!

Justin & Jan
Melissa E.
Married on 13/04/2013
Melissa & Adam Kerr
Married on April 13, 2013
at the El Dorado Royale Resort
Riviera Maya, Mexico

I was introduced to Kim through a good friend who raved about the services she received for her destination wedding at the El Dorado Seaside in April of 2011. After leaving my first meeting I thought to myself "This lady knows her stuff". This was how I felt throughout the entire wedding planning process. There was no question Kim could not answer. (I had ALOT of questions.) If she didn't have the answer she would always diligently respond after consultation with the El Dorado Royale wedding coordinators. Kim was a fountain of knowledge on Karisma Resorts, the Mayan Riveria and Destination Weddings in general. Throughout the entire process it was so beneficial having a Travel Agent as well as a Wedding Planner all wrapped up in one. Planning our wedding was completely stress free thanks to Kim. She was there every step of the way whenever I needed her and gave lots of helpful recommendations on all aspects of our wedding. Her firsthand experience with Weddings as well as the Resort made for a very enjoyable engagement for us!
The best part of working with Kim was having someone there who truly cares about our experience! She was so helpful with all our guests and taking care of all their needs that we never had to worry about it. In addition to helping us plan our wedding. Kim upgraded our Casita to a Swim-Up, arranged private limousine transfers on arrival and departure and further had special perks available to us at the El Dorado Royale. It's always the little extras that make a trip so memorable and we were so grateful for that!

Kim's dedication and hard work in making my wedding dreams come true!
Thanks a million Kim, we are so thankful to have met you and we look forward to many trips back to the El Dorado Royale!

Rebecca H.
Married on 05/04/2013
We firmly believe that a destination wedding can be a beautiful and unique way to begin a new chapter of your lives together. We also firmly believe that without the right help, a destination wedding can be just as stressful, costly, and time-consuming as a traditional wedding. And by the right help, we mean Kim Crosby and SunLovers. From the moment we met Kim to the moment we said "I do," we were confident in Kim's ability to give us our perfect day.

The early planning stages with Kim were so invaluable to us. Kim helped us identify our priorities in choosing a resort and provided us with quotes from our top 3 resorts. Then Kim worked with us to get all of our invitations out to our guests. With guests invited from multiple departure locations across North America, we couldn't image trying to coordinate all of the travel bookings ourselves. Kim was great about communicating with all of our guests about flight changes, hotel options and the required documentation for travel.

Liaising with the resort wedding coordinators was also an incredibly daunting task for us. Kim took care of it all and managed any disruptions to our planning without us even knowing about most of them, keeping our stress levels in check for the entire year.

Once we got down to the Dominican Republic, Kim's extra effort was certainly evident - and very much appreciated! The wedding coordinators were ready for us and had the finalized plans from Kim, so all we had to do was review and confirm our choices. But it was the little extra things like a room upgrade to the presidential suite that left us really impressed with Kim.

And then to top it all off, Kim helped my husband book a surprise honeymoon to New York City and arranged all of our flights for that, including cancelling our return flight from the Dominican Republic to Vancouver. We were able to sit back and relax, knowing that everything was taken care of.
Kelsi S.
Married on 21/11/2012
Kelsi and Karl Shaw

Married on November 21, 2012
at the El Dorado Royale Resort & Spa
Riviera Maya, Mexico.

Since I am limited for word space here basically to sum it up.....Kim is absouletly amazing. She is a true professional and an amazing person to work with. She honestly above and beyond deserves the 5 star rating I gave her. Anyone who is thinking of planning a destination wedding needs to look no further. You will be in very good hands with Kim and I am tempted to have another wedding just to go through it all again with her!
I do have a full review on her website that I would encourage you to check out as well
Josie F.
Married on 14/11/2012
Josie & Gabe

Married on November 14, 2012
at the Ocean Turquesa Resort
Riviera Maya, Mexico

I cannot say enough about Kim. When we decided on a destination wedding we had no idea where to start. How do we pick one resort out of so many? What I thought was an impossible task was made so simple to me when I found Kim. She quickly helped us narrow it down with her wonderful expertise.
Unfortunately our first pick fell through and just as I thought we might have to cancel the wedding all together Kim came through and helped us find another amazing resort.

Kim was very professional in all her dealings and kept me very calm and collected throughout the entire process. She handled everything just as she said she would. From booking flights to choosing our menu, she was there for us. When we didn't hear back from the resort wedding planner after a few days Kim was on top of it getting all the answers to my many questions.

Over the almost two years of wedding planning, Kim treated me more as a friend than a client. I truly felt she wanted the best for us on our special day and she really did make it happen. I don't know what I would have done without her.

Thanks Kim for all of your support and your friendship. You truly made my destination wedding dreams come true!


Cecilia D.
Married on 31/10/2012
Kraig & Cecilia Heer

Married on October 31, 2012at the Now Jade ResortRiviera Maya, Mexico

Kraig and I dreamt of becoming husband and wife on a white sand beach somewhere in the tropics. I spent months talking to other travel agents online, through resorts and in travel agencies and came close to scraping the idea of having a destination wedding. I never feltI was getting the service or information required to make this big decision. But then, I came across SunLovers.ca & Kim Crosby online. Until then I was finding it very hard to come up with a realistic budget and a resort that would meet our families and guests needs. When Kraig and I sat down for our consultation with Kim , we both agreed that she was the answer to making our dream wedding come true! Not only was she able to work within our budget, she also helped find the perfect resort for our group! Her hands on experience made a world of a difference! Kim took all my questions and concerns right to the wedding planner at the resort. Never leaving me to worry about a thing. She had great advice for any little or big details that would leave me sleepless. After a year and half of working with us, we felt very ready for the adventure and our big day!

To this day our hearts and souls are still sun bathing on their picture perfect beach! But none of this would be possible and so stress-free without Kim and SunLovers.

Thank you SO much Kim for all your hard work and time, you were there for us whenever we needed you!!!

 


Claire L.
Married on 03/05/2012
We were married at the Now Sapphire in May of 2012. I met Kim at a bridal fair and I am so happy that I did! As with most brides the thought of planning a wedding was overwhelming, especially a destination wedding. All I knew when I met Kim was that I wanted to get married in Mexico and that I would have about 40 guests. Kim was amazing she was there every step of the way always quick to answer an email or phone call. Kim gave 110% in everything she did. She even assisted in setting up accommodations for a couple of friends we had coming from Abu Dhabi, not to mention the 30 some people all the way from the East to the West Coast and everywhere in between.

Kim's expertise in destination wedding planning, first-hand experience with the wedding coordinators at the resorts and passion for what she does made her a perfect fit for us!

Kim, you were such an amazing and important part to our special day! Thank you Kim for all your hard work, we could not have done it without you!
Are you interested?
Request pricing
Awards
Map
Open Map
602 Dallas Road V8V1B5 Victoria&nbsp(British Columbia)