Signs can be helpful, signs can be cute - but at what point do we hit "over-signage"? Are you still all about wedding signs as part of your decor, or are you all signed out?
What's your take on the signs as decor trend? In or out?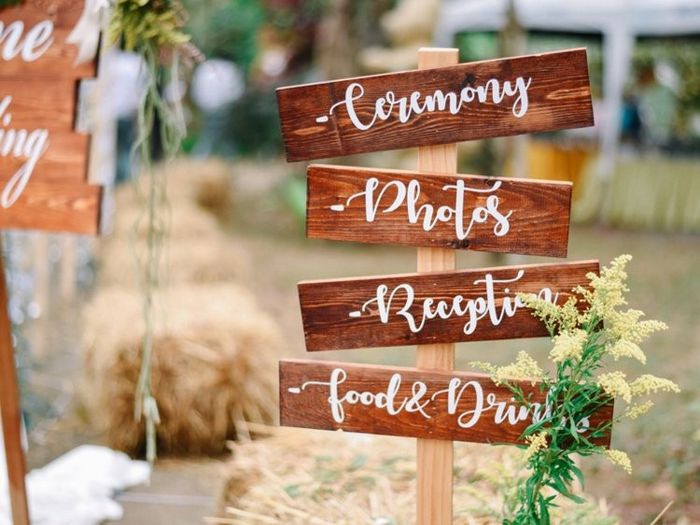 Photo from Shutterstock
Thanks for giving us your take on all of these recent wedding trends! If you missed any of the questions, you can start from the beginning here: Wedding Trends: In or Out?
And make sure you didn't miss our recent games: How much do you REALLY know about wedding planning? Part 2! , Never, Always, or Sometimes? , and Proposal Perfection!