Will you be riding in style on your wedding day in a large and/or luxurious rental? Borrowing a flashy ride for the day? If you're buying transportation for the wedding I want to hear more about that!!
Will you rent, borrow, or buy your wedding day transportation?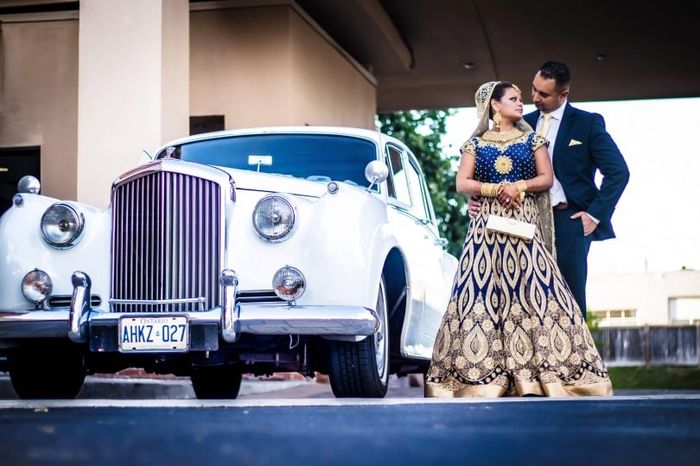 Photo by ePhoto Studio in Mississauga
Thank you for sharing your answers with us! I hope reading each others' answers gave you some helpful ideas for how to get some great deals for your wedding day.
For more fun with funds you may also enjoy these past quizzes - Splurge or Save?, Who paid?, DIY or Buy?, and Essential or Extra?, or start over at the beginning of Rent, Borrow, or Buy?