Well guys! IT FINALLY HAPPENED! The past Friday we got hitched and it was absolutely incredible! As almost every bride says, the day couldn't have been more perfect! Haha! Weather held out and everything came together so well! As I'm sure a lot of you hear, the day becomes a blur! Which is funny because as the day was happening it felt like the longest and best day ever, but now just a few days later I cannot believe JUST how much happened! I'm trying to write a diary now of every moment I remember from beginning to end to look back on!
My biggest word of advice! Enjoy every moment as it's happening! Don't stress, just go with the flow and take some time to really look at everything you have done and put together! Its a lot of work for a 1 day event and just soak in as MUCH as you can! And don't forget to take some time with your new spouse! Enjoy the moments so you can always relive the memories of all of the incredible emotions you feel on your big day! Best of luck to all Brides and Grooms to be!

Wedding Crew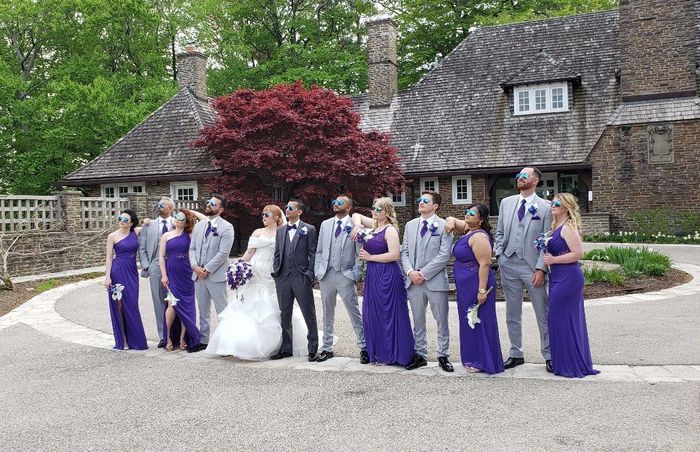 I will for sure still be lurking around here! Giving any advice I can! I cannot thank this site and all of the amazing people within it enough! Wedding Wire was a main go to through the planning to questions and venting! I truly appreciate everyone here so much!