Reviews for La Lune Weddings & Events
Awards
7 User photos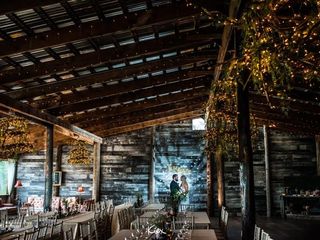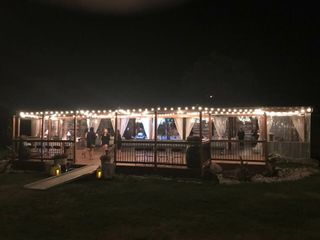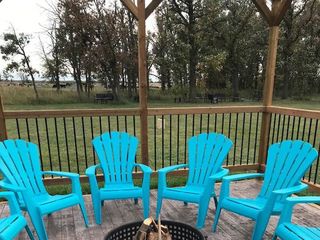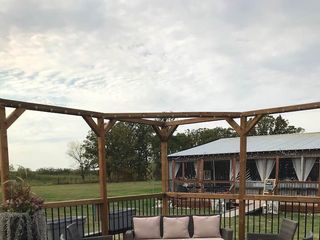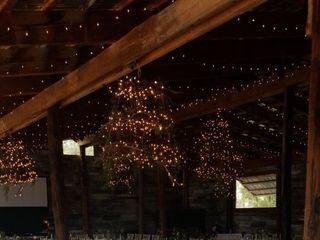 Nicci Lee · Married on 07 of September of 2019

The best most beautiful location in Manitoba

Simply the best. They went above and beyond time and again and made the process of planning a wedding so easy. Dianne is a Genuwine hilarious woman With a heart of gold. Her venue is the most beautiful I've ever seen. Thank you so so so so so much!!!!

Sent on 08/09/2019

La Lune Weddings & Events's reply:

Nicki, you know how I feel about you...it was my pleasure helping you in any way I could to make it the most memorable day! I wish you and Blaine and bebe a most blessed and happy life together!

Mar Uushka · Married on 17 of August of 2019

The perfect wedding day

The first time I saw La Lune, my heart dropped and KNEW it was the one. After viewing 3 more other rustic-style venues, my partner and I decided on La Lune.

It is the perfect rustic, romantic, prairie settings/vibes out here in Manitoba. The beautiful twilight in the woods, the romantic greenery inside the barn (along with more lights-YAY) and finished decks for the dance floor and outside bar -- to which may i add has a fire pit!

The ceremony site is also rustic: with old wooden doors and windows. The ceremony was actually my favorite part of the wedding because Dianne (the amazing owner) suggested for us to set up the chairs in a circle, rather the traditional style.. and it was PERFECT. It created more intimacy with everyone with you and your partner right smack in the middle of it all.

To top it off- the owner, Dianne is amazing!! Words cannot explain how much passion, care and effort Dianne places into your wedding day - EVEN if it exceeds HER role! Honestly, one of my biggest regret that day was not hiring Dianne as my wedding coordinator because Dianne gets it done. So much to the point where I was seeking for Dianne vs my own wedding coordinator that I hired.

La lune is an amazing venue, words cannot explain how much I love this place. Every single one of my guests LOVED It, and to top it off-- we were able to bring our fur baby (carter) out there to share this day.

Dianne, thank you so much for letting us hold our special day on your grounds.. if only I can relive this day again.

Love,

Dustin and Mary

Sent on 24/08/2019

La Lune Weddings & Events's reply:

Again, Mary and Dustin....i humbly thank you for this and am so happy you loved your experience with us!💕

Krystal · Married on 15 of September of 2018

Best Venue Ever

My wedding was Sept 15th 2018 and it was absolutely perfect. The owner Dianne is an absolute pleasure to work with and pays so much attention to every last detail. I would recommend La Lune to everyone!

Sent on 19/09/2018

La Lune Weddings & Events's reply:

It was my pleasure Krystal...I am so happy you guys had the perfect day - even the rain cooperated and stayed away until you were packed up and leaving!! I wish you and Kyle a long and blessed life together.

Julia Page · Married on 08 of September of 2018

La Lune wedding

La Lune is a beautiful venue and Dianne is a great host. We fell in love with the scenery and atmosphere (twinkly lights!!) the first time we visited and are so happy with our choice. Dianne was very responsive to emails and messages, and helpful in allowing us to set up our own ceremony spot. She also provided extra mix and cups for us when we ran out, providing us with the bill later. We were pretty demanding, I'm sure and she made everything happen if it was within her power. She's a gem!
The only thing I would have done differently would be to hire our own bartenders. We heard from many of our guests that the bartenders were a bit prickly friendliness-wise, and they made some questionable decisions without consulting with us.

Sent on 27/09/2018

La Lune Weddings & Events's reply:

Hey darlin',

Thank you for the feedback regarding the bartenders. I can assure you, that will never be an issue here again!! We have always had such great feedback regarding the bartenders, and I am unfortunately just hearing about some of the issues now with new staff members. I pride myself on being accommodating with every aspect of our Venue, and for me to hear that we failed (even in one section of the service), is unacceptable to me!

I am, however, glad to hear that aside from the couple of issues with bar service, that you were tickled pink with your experience with us!!

Thanks again for the feedback!!

Sammy Tooke · Married on 03 of September of 2017

La lune wedding venue

Diane the owner is super outgoing and makes the whole experience easy. She has a lot of passion in her work and wants to see all her Brides have an amazing wedding day. Diane and coworkers definitely go over and above and have no problem with you visiting three or four times just to make sure everything is perfect. I had visited about four other locations before I settled on La Lune as our venue. I Would recommend this place to everyone as I know Diane will work very hard to make sure your wedding day is perfect.

Sent on 30/04/2018

La Lune Weddings & Events's reply:

Be still my heart....thank you for those words Sammy!!! I was so glad you chose us...and I love watching your little family get a "little" bigger!

Josie Sawatzky · Married on 23 of July of 2016

You wont regret it!

La Lune was a life saver for us. A stunning venue which made decorating a breeze. Dianne at la lune gave us her all and never quit! She puts her whole heart into what she does and it shows. You won't regret choosing La Lune!!

Sent on 30/04/2018

La Lune Weddings & Events's reply:

Aaaawwwww Josie, my sweet! I have had and still do just get the most fabulous couples out here. I love watching yours & Nick's life unfold in to a beautiful love story...